Start your morning right with nutritious oats made with clean and whole ingredients.
How to prepare
HOW TO PREPARE
HOW TO SOAK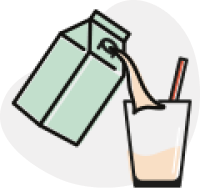 1. Fill & soak
Fill your oats cup ¾ of the way to the top with your liquid of choice. Give your delicious oats a stir and pop the lid back on before placing in the fridge to soak overnight.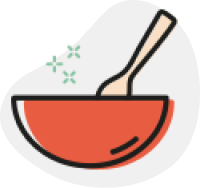 2. Stir & enjoy
Take your overnight oats out of the fridge, give everything a stir and enjoy cold!
HOW TO HEAT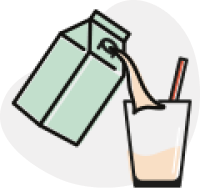 1. Fill
Pick your preferred liquid and add 250 mL (1 cup) of this liquid to your cup.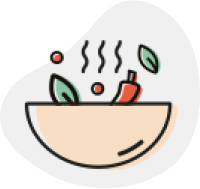 2. Heat
Pour contents in a microwave-safe bowl, microwave for 3-6 minutes & stir halfway or heat for 3-6 minutes over a stovetop & stir halfway throughout.