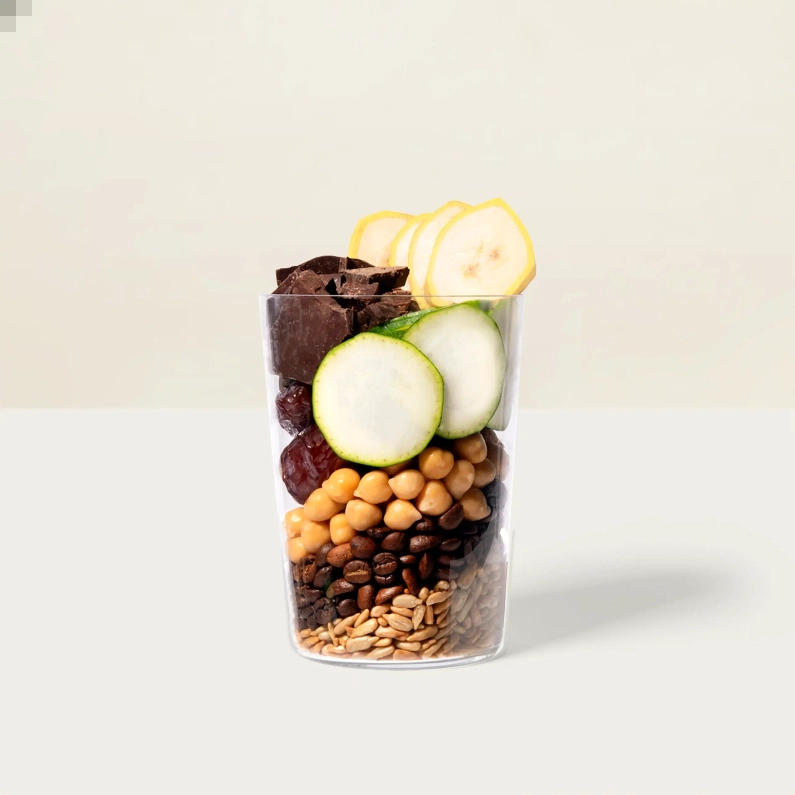 Banana & Cacao
Also known as Hazy Coco
4.9
3993

reviews
Start your mornings right with an energy boost and fiber rich, guilt free smoothie. This chocolate and banana smoothie is an incredible fusion of superfoods that promote digestive health and give you an extra kick to get through your long mornings or over your 3 PM wall. Featuring superfoods like chickpeas which are Chickpeas are loaded with soluble fibre (hello gut health) and coffee which we all know puts us in a happier and more energetic mood.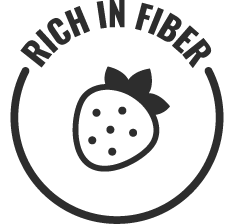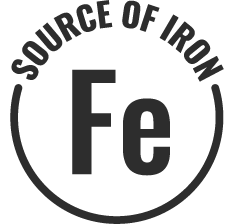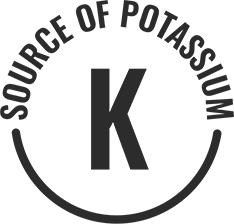 More smoothies
INGREDIENTS
Banana i

Banana, Ascorbic Acid, Citric Acid, Malic Acid

Zucchini
Parsnips
Chickpeas
Dates
Cacao *
Sunflower Seeds
Pea Protein *
Coffee
Maca *
Organic
SUPERFOOD HIGHLIGHTS
Honest and simple ingredients that nourish you from the inside out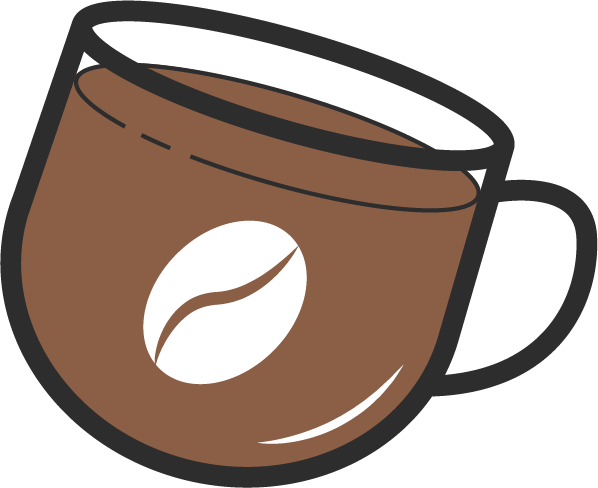 Coffee
What would this world be without a cup of joe? Coffee as we all know is rich in caffeine which improves energy levels and our overall mood. However, coffee is also rich in antioxidants and has been shown to promote brain health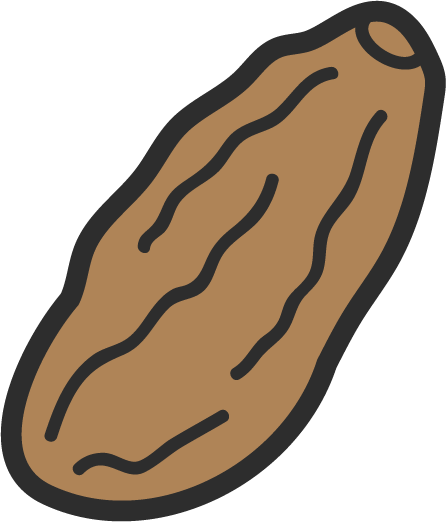 Dates
Mother nature's natural sweetener. Dates are rich in fiber promoting digestive health, antioxidants and plant compounds that support brain health.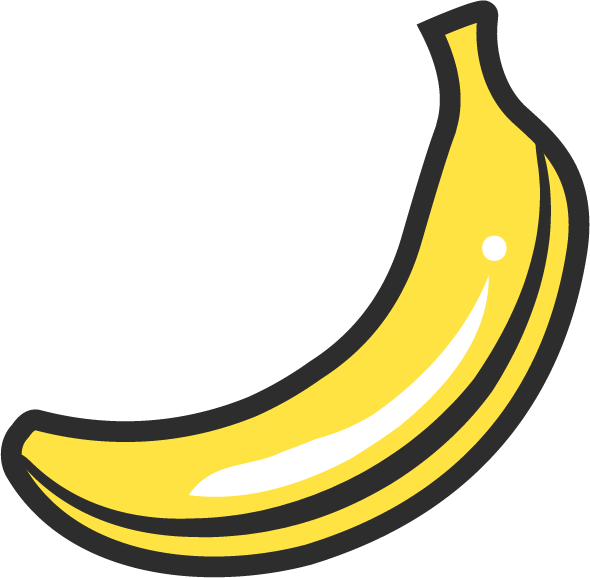 Banana
Packed with Potassium and Vitamin B6; two nutrients that are well known to promote heart health, this fruit is a fan fav. Bananas are also a good source of Vitamin C, a powerful antioxidant.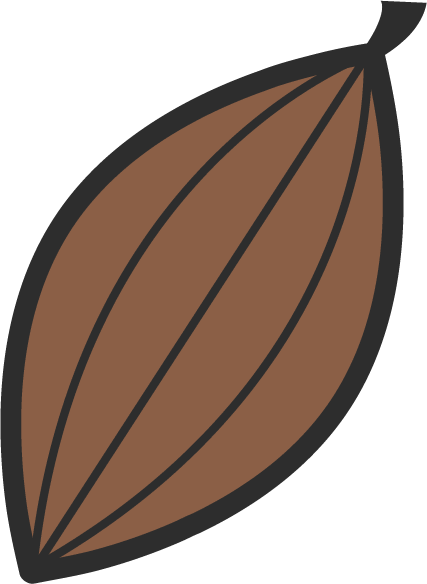 Cacao *
Packed with powerful plant compounds, cacao nibs provide your body with heart-healthy fats, fibre, and protein to keep you energized throughout your day.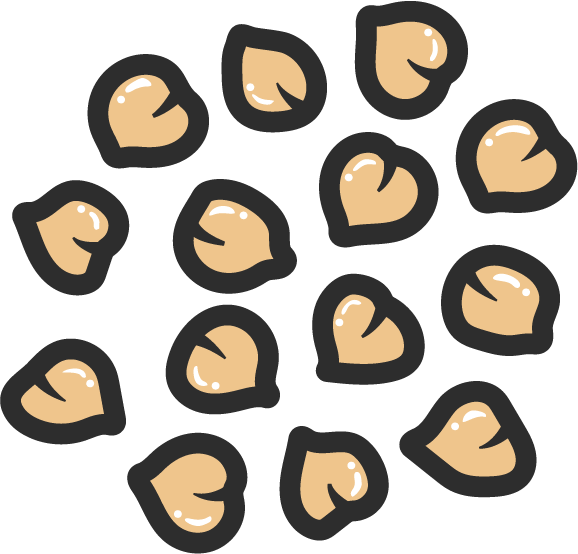 Chickpeas
An impressive little bean that provides an excellent plant-based source of protein. Chickpeas are also high in fiber which may help curb cravings and keep you fuller longer
HOW TO PREPARE
1. Fill Add your favourite liquid into the pre-proportioned cup.
2. Blend & enjoy Pour everything into a blender and serve!
PERFECT PAIRING
Looking for something new? Superfoodies who love Banana & Cacao also liked these cups…
3993 reviews
4.9 overall rating
Reviews
Verified Buyer
aaaaa
Like a healthy chocolate milkshake
Very tasty and smooth. Rich flavour and will definitely buy again.
Tips:
Chocolate almond milk!!
Verified Buyer
aaaaa
Creamy and delicious!
One of my favs! Highly recommend!
Verified Buyer
aaaaa
Satisfying and filling
Nice balance for all ingredients. Tasted as an indulgence.
Tips:
Unsweetened Vanilla flavored cashew silk added, only 85% filled w liquid to get desired thickness
Verified Buyer
aaaaa
Really good
I used chocolate milk (no judging--it was for my grandkids and the leftovers were gonna go bad). Just great.
Verified Buyer
aaaaa
My Favorite
This is my favorite smoothie, its so gooood.
Verified Buyer
aaaaa
Good!
A perfect chocolate beverage
Verified Buyer
aaaaa
These are awesome!
This is perfect for the mornings when you want to break the fast from the previous night. These go well with breakfast and are awesome for the mornings.
Verified Buyer
aaaaa
Very good!
My husband has teased me that I have a pattern of ordering smoothie flavors with the cocoa bits, but can you blame me? A sweet delicious, low calorie, healthy meal…you can't go wrong. Definitely add this one to your box.
Verified Buyer
aaaaa
Too green not enough sweet
Need a little bit more banana and cocoa. I think it taste better with any chocolate milk. But still taste a little too much veggie-like
Verified Buyer
aaaaa
Perefectly sweet
Absolutely love the balance of this product and its not over sweet