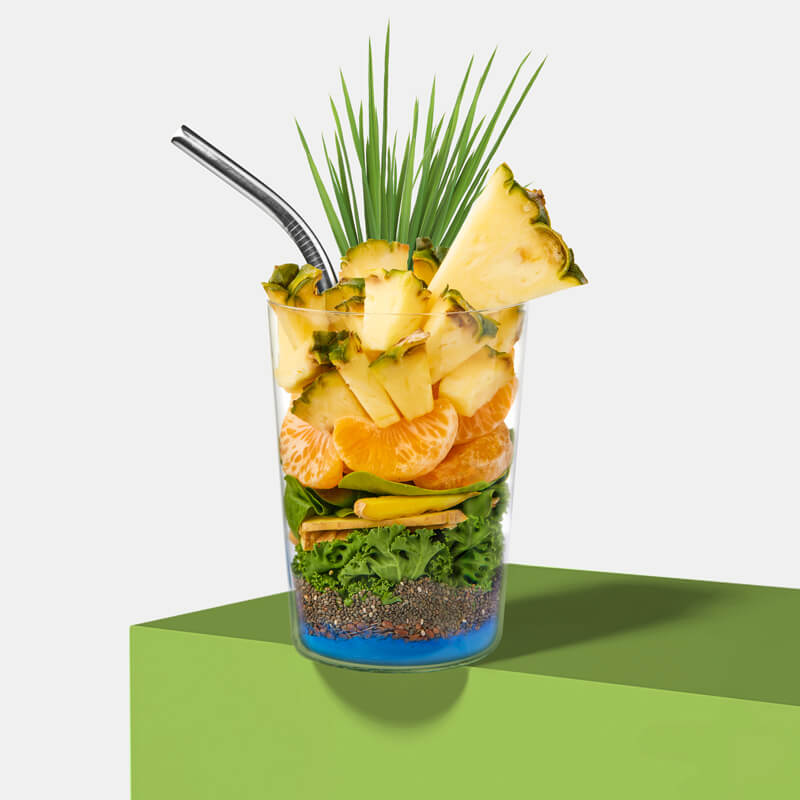 Pineapple & Greens
4.9
2 reviews
Introducing our newest superfood smoothie, Pineapple & Greens.
Packed with energizing and detox supporting ingredients like spinach, wheatgrass and spirulina, this glorious green smoothie is sweet, tart and refreshing all year-round.
Boasting an impressive nutritional profile, this green smoothie is a source of three B Vitamins (B1, B6, B3), all of which play important roles in the production of energy in our bodies. Additionally, spirulina contains a powerful plant compound called chlorophyll, known to support our bodies natural detox activities.
So, if you're ready to feel your best, be sure to add this feel-good smoothie to your next box.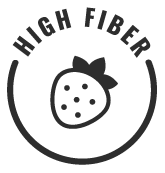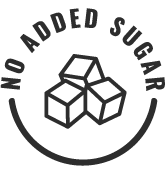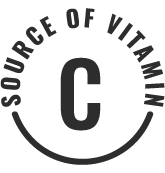 More smoothies
THE GOODS
Pineapple
Mandarin Oranges
Kale
Spinach
Wheatgrass Powder
Hemp Protein
Flax Seeds
Chia Seeds
Ginger Powder
Blue Spirulina
HOW TO PREPARE
1. Fill Fill cup with preferred liquid.

2. Blend & enjoy Pour contents into blender, blend, and enjoy!
PEOPLE ALSO BOUGHT
Looking for something new? Superfoodies who love Pineapple & Greens also liked these cups…
Reviews
Overall Rating: 4.9/5
based on 2 reviews
aaaaa
Yannick T
January 21, 2022
Delicious new smoothie
Try it and get 50% of your next order if you use this referral code : TEN2998030
Tips:
TEN2998030
aaaaa
John M
January 21, 2022
Very Refreshing
I loved this one. Perfect blend and no too sweet. Great way to start the morning.
aaaaa
Lisa M
January 20, 2022
no taste
It didn't have any taste at all. I made it with almond milk
aaaaa
Olivia C
January 20, 2022
Bland
I think I'll stick with making my own smoothies. This was really bland, I couldn't taste the fruit at all, only the greens and the consistency was chunky/watery. It's definitely possible to make a green smoothie that doesn't taste like drinking a salad, so I was disappointed in this. Maybe adding a banana or using pineapple juice to blend it would help, but I didn't have either on hand.
aaaaa
Dylan T
Verified
January 7, 2022
I love the mix of pineapple and mandarin oranges, it balanced the smoothie perfectly, and I love the benefits of wheatgrass but not the taste, so loved that the flavors of the other ingredients were more present then that of wheatgrass.
aaaaa
Mike H
Verified
January 7, 2022
I'm a big fan of green smoothies, but I'll admit not all of them taste that great but this one was definitely a lot more flavourful. It's become my new favorite green smoothie. Taste great and is great for my health.