Morning Mocha
4.5
4868 reviews
Are you a frap lover? Why not supercharge your frap with healthy fats? Move over fraps. We've got something better – and it tastes just as good (dare we say better?). This mocha protein smoothie contains healthy fats from avocado, cacao to give you a sustainable energy boost for the day.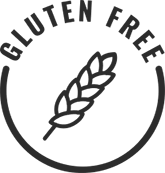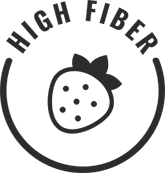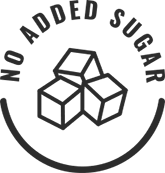 More smoothies
THE GOODS
Banana
Cauliflower
Avocado
Pea Protein
Cacao
Coffee
Chocolate Flavouring
Himalayan Sea Salt
Cinnamon
HOW TO PREPARE
1. Fill Fill cup with preferred liquid.

2. Blend & enjoy Pour contents into blender, blend, and enjoy!
PEOPLE ALSO BOUGHT
Looking for something new? Superfoodies who love Morning Mocha also liked these cups…
Reviews
Overall Rating: 4.5/5
based on 4868 reviews
aaaaa
Nichole E
June 21, 2021
Great for a chocolate treat
If you are craving more of a chocolaty flavor, this one is a great choice. Great flavor.
Tips:
Almond milk is the way to go with this one.
aaaaa
Amanda N
June 21, 2021
First time having a mocha type smoothie
And I don't regret a thing! I really liked this, did t have as much of a coffee flavour like I was hoping for but it was a very nice change from just fruit and a hot coffee. Definitely a summer must have.
Tips:
I mixed half almond milk and half water so it wasn't too thick and the almond flavour didn't overpower the flavours in the smoothie
aaaaa
LESLIE J
June 20, 2021
MY First
This was VERY thick. But the flavor was good. A little grainy. Want 50% off your order: JOH2621740
Tips:
I used the recommended Almond milk (unsweetened). I would add a little more liquid.
aaaaa
Catherine M
June 20, 2021
Needs Work
Found it bitter tasting. Had to play with it a bit to make it drinkable. I like a bit of sweet and that is missing here
aaaaa
Erin L
June 18, 2021
I thought I would like it more
I thought that this was going to be a winner, but like the other chocolate ones that I have had, It has a very grainy taste. However, this has been the best with chocolate so far
aaaaa
Rebecca G
June 18, 2021
No thanks
I didn't finish this one. Didn't like it.
aaaaa
Victoria S
June 17, 2021
Tasty!!
Great replacement for your morning coffee!! I recommend using almond milk for the best result. :)

Feel free to use my code to get 50% off your first order:
SUL2648500
aaaaa
Paige B
June 17, 2021
Favorite!
So good! Best way to start the day
Tips:
Mix it with chocolate milk, fairlife is great for upping the protein, or coffee! So good
aaaaa
Elizabeth G
Verified
June 17, 2021
Not for coffee lovers
I really wanted coffee. There was a slight chocolate after taste, but really no coffee flavor to this at all. It wasn't bad, but mostly just tastes like banana. Next time I'm going to try blending it with coffee and see if that helps.
aaaaa
Donna R
Verified
June 17, 2021
My morning favorite
Just enough coffee flavor with a little mocha. Very creamy and not too sweet. I ordered 3 more in my next box.
Tips:
I used almond milk.
More Reviews