Tropical Strawberry
from
$6.99
$3.49
-50% OFF
Jump into a tropical staycation with just one sip of this delicious Jamba® inspired smoothie! Packed with Vitamin C rich ingredients like Peaches, Strawberries, and Acerola Cube, this smoothie is nutritious and delicious, making it the perfect year-round smoothie.
More smoothies
ABOUT JAMBA
OUR MISSION: MAKING EATING BETTER, EASIER.
For over 30 years, Jamba has brought the right, delicious ingredients to create whirl'd famous flavor in over 800+ locations in the US and Canada. Jamba brings fuel good food from plant-based smoothies, delicious bowls with fresh fruit toppings, to protein-packed food and on-the-go snacks.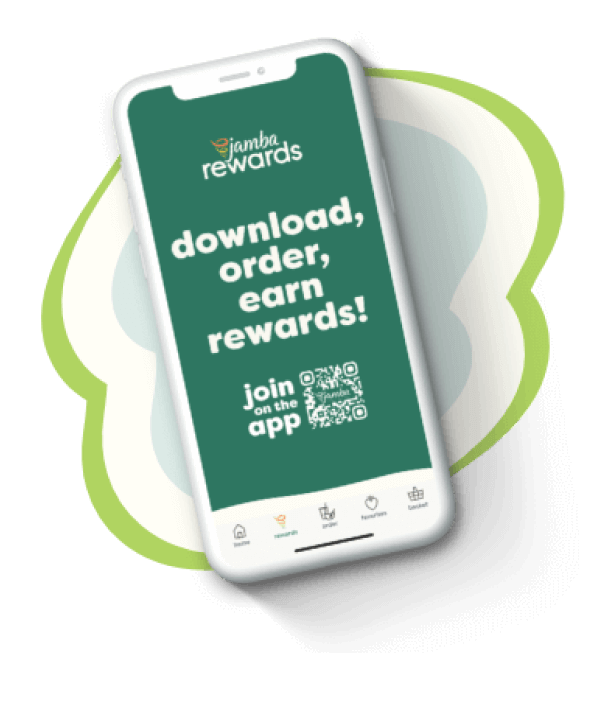 INGREDIENTS
Peaches
Strawberries
Mango
Acerola Cube
Dark Red Cherries
Bananai

Banana, Ascorbic Acid, Citric Acid, Malic Acid
SUPERFOOD HIGHLIGHT
Honest and simple ingredients that nourish you from the inside out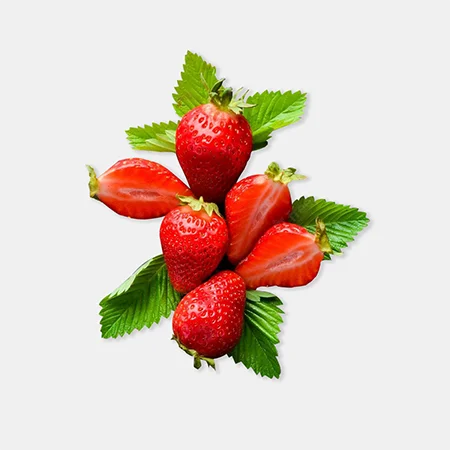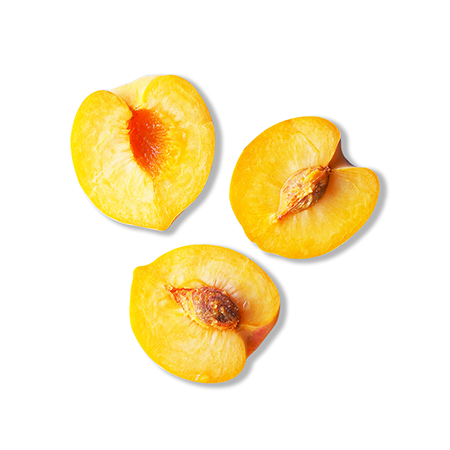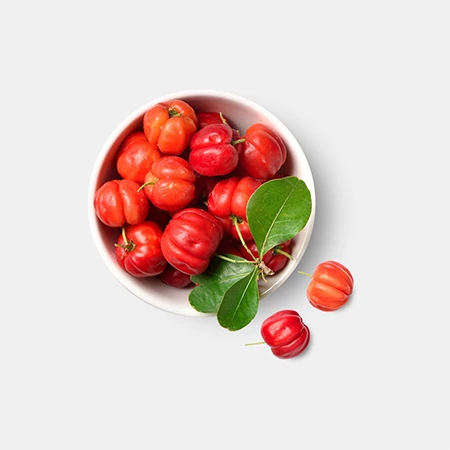 A low-calorie treat, these berries are a great source of vitamin C which promotes immune health. Their high antioxidant content also makes strawberries known to protect the skin.
Source: Peru
A tasty stone fruit packed with antioxidants and vitamin C. Peaches are a great superfruit to boost immunity, improve skin health, and aid in digestion.
Source: China
Rich in Vitamin C, this sweet and fragrant berry is best known for its immune boosting properties.
Source: USA
BENEFITS, EXPLAINED
Contains Iron
How this helps me:
Iron is a component of red blood cells. These cells carry oxygen around the body, helping to energize you. Iron also aids in cognitive function, immunity, and skin health.
Backed by:
Cacao, Carrot, Chia, Dates, Hemp, Lychee, Strawberry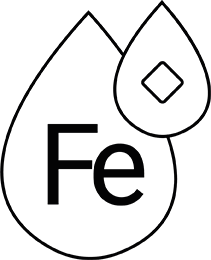 Heart healthy
How this helps me:
It is rich in potassium and contains zero cholesterol, added sugars, and sodium. Potassium helps to regulate a heartbeat and maintain muscle and nerve function. Eating heart healthy fruits, vegetables, nuts, and seeds can also help to lower high blood pressure and prevent heart disease.
Backed by:
Cocoa, Cranberry, Goji Berry, Peach, Strawberry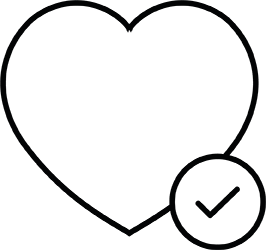 Vitamin C booster
How this helps me:
Vitamin C is a dietary antioxidant that boosts the immune system, prevents free radical damage, and protects the skin.
Backed by:
Acerola, Berries, Cauliflower, Cherry, Dates, Mango, Papaya, Pineapple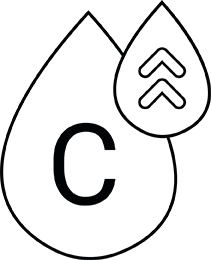 HOW TO PREPARE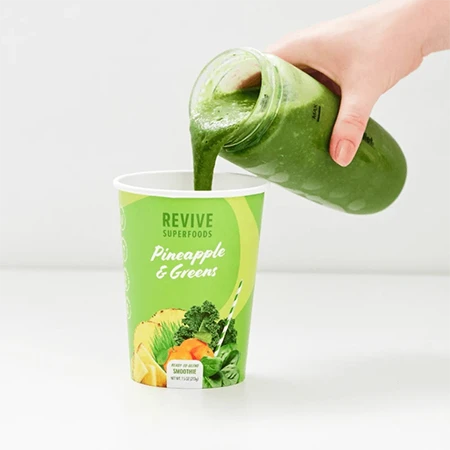 01 Fill your cup all the way to the top with your preferred liquid (or follow or liquid guide) *We recommend adding Almond Milk
02

Pour everything into a blender, blend until smooth, pour back into your on the go cup and enjoy.
4.6

OVERALL RATING
97

REVIEWS
Meaghen M.
Verified Buyer
3 days ago
aaaaa
YUM
This is one of my favourites!
Tips: I use coconut water.
Jaime N.
Verified Buyer
3 days ago
aaaaa
Love this smoothie!
This is one of my absolute favourites! Very fruity and tastes just like the smoothies you would get from the mall or your favourite smoothie place.
Joyce S.
Verified Buyer
October 23, 2023
aaaaa
Love it
Will order again
Cindy C.
Verified Buyer
October 3, 2023
aaaaa
Super Sweet
This is great for dessert!
Kerry A.
Verified Buyer
September 14, 2023
BETTY K.
Verified Buyer
September 12, 2023
aaaaa
fresh
cant go wrong with strawberry for sure - very refreshing
Megan R.
Verified Buyer
September 5, 2023
aaaaa
Oh so refreshing
Filled with sweet fruits and just the right amount of added proteins I could drink this everyday!
Kelsey D.
Verified Buyer
September 3, 2023
aaaaa
Love it!
I love this flavour, especially with sugar free juice!
Elizabeth c.
Verified Buyer
August 28, 2023
aaaaa
Fruity
Good fruit flavor
Alexandra U.
Verified Buyer
August 21, 2023
aaaaa
Tropically amazing
Tasted so good