High Protein Mango
from
$6.99
$3.49
-50% OFF
Now you can hit the gym and sip on the good stuff with our High Protein Mango smoothie. This creamy, fruity smoothie has hints of vanilla, with flavors of mango, pineapple, and banana. Coming in at 26g of protein, our High Protein Mango smoothie is packed with nutrients like potassium, fiber, vitamin C and so much more. You no longer need a cheat day with this smoothie around – this guilt-free sweet treat has everything you need, and will give you the gains you crave.
More smoothies
INGREDIENTS
Mango
Pineapple
Vanilla Whey Proteini

Whey protein concentrate (whey protein concentrate, nos taurus - milk), natural and artificial flavours, xanthan gum, sucralose, non-GMO sunflower lecithin

Bananai

Banana, Ascorbic Acid, Citric Acid, Malic Acid
SUPERFOOD HIGHLIGHT
Honest and simple ingredients that nourish you from the inside out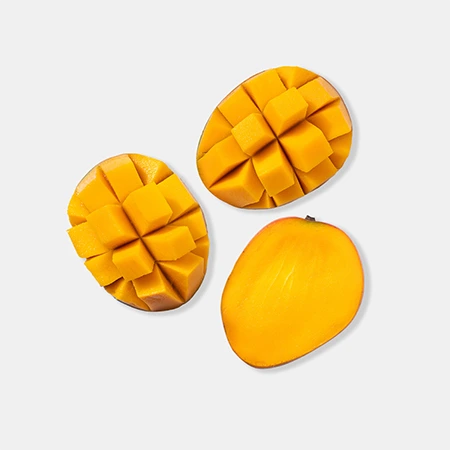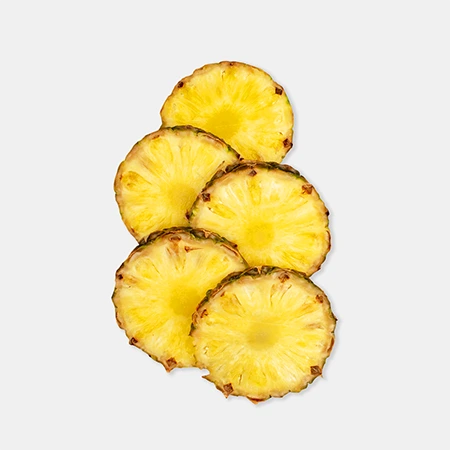 Mango is high in vitamin C and copper, nutrients needed for the immune response and energy production. Mango is also high in healthy plant compounds like mangiferin, antioxidants protect cells against free radicals.
Source: Vietnam
Pineapple is a tropical fruit that's loaded with antioxidants and enzymes that protect the body against disease. Specifically, pineapple is rich in vitamin C, flavonoids, and phenolic compounds, antioxidants that have heart healthy effects.
Source: Costa Rica
Bananas are packed with several nutrients like vitamin C and potassium. They are rich in soluble fibre, making them great for digestion and gut health. Bananas can also help to improve satiety, keeping you fuller for longer.
Source: Ecuador
BENEFITS, EXPLAINED
26g protein
How this helps me:
Contains 26 g of whey protein, making it a great option for those wanting to increase their protein intake. Whey protein is rich in branched-chain amino acids (BCAAs), particularly leucine, which is crucial for stimulating muscle protein synthesis. Consuming whey protein after exercise can help support muscle growth and repair.
Backed by:
Whey Protein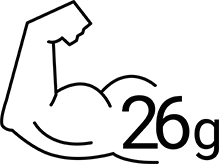 Clean digestion
How this helps me:
High in fiber makes it great for digestion. Fiber promotes nutrient absorption and the growth of healthy gut bacteria. It also helps to keep the digestive system moving, preventing constipation and reducing symptoms of IBS.
Backed by:
Apple, Banana, Berries, Dragon Fruit, Flax Seeds, Spinach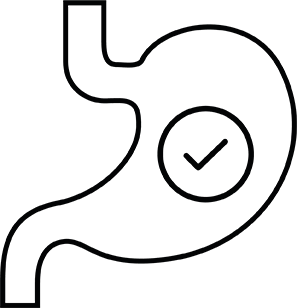 Vitamin C booster
How this helps me:
Vitamin C is a dietary antioxidant that boosts the immune system, prevents free radical damage, and protects the skin.
Backed by:
Acerola, Berries, Cauliflower, Cherry, Dates, Mango, Papaya, Pineapple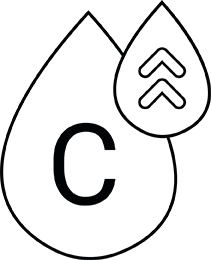 HOW TO PREPARE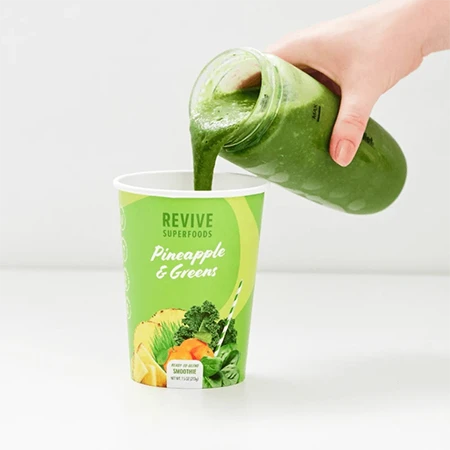 01 Fill your cup all the way to the top with your preferred liquid (or follow or liquid guide) *We recommend adding Coconut Water
02

Pour everything into a blender, blend until smooth, pour back into your on the go cup and enjoy.
5

OVERALL RATING
7

REVIEWS
Ebunoluwa A.
Verified Buyer
3 days ago
aaaaa
I loved it
I loved it
Van V.
Verified Buyer
5 days ago
aaaaa
Good
Was a solid smoothie, would order again but not my favorite.
Amy F.
Verified Buyer
November 24, 2023
aaaaa
Yum
Tastes great and fuels my morning!
Patricia M.
Verified Buyer
November 22, 2023
aaaaa
yum
Wow this is such an amazing flavor I loved it. Love this company and the rewards.
Simply amazing!! Thanks Revive
marisa v.
Verified Buyer
November 7, 2023
aaaaa
Best Tasting Smoothie Ever!!
This is the best to protein shake I've ever had!!! Was sad when it was gone!!
Matt B.
Verified Buyer
September 26, 2023
aaaaa
I'M OBSESSED
This is my fav smoothie yet. I love the flavor, and the fact that it has so much protein is amazing.
Sarah C.
Verified Buyer
September 26, 2023
aaaaa
SO GOOD!
I'm a huge mango lover, and this creamy smoothie is just what I needed.