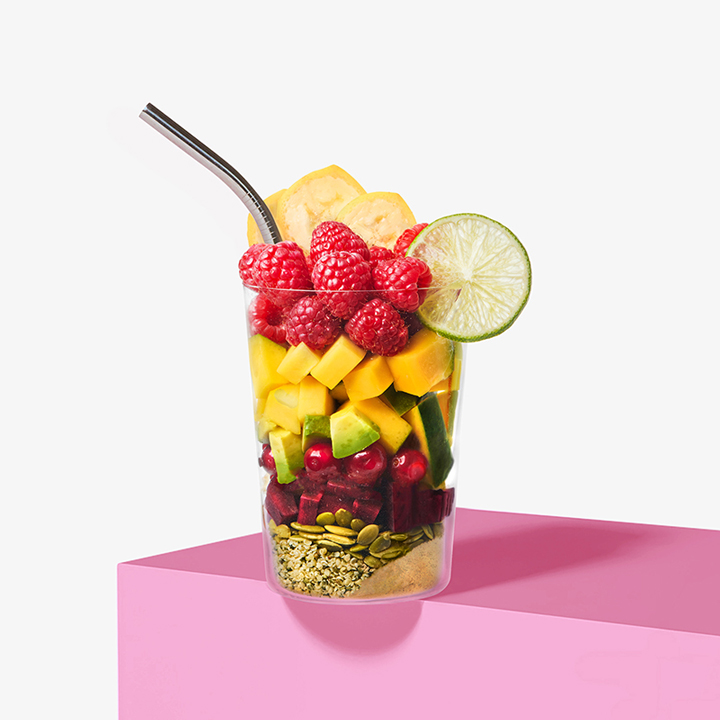 Raspberry & Mango
4.9
319

reviews
Introducing the ultimate summertime refresher! It's tropical, its sweet, and it's DELICIOUS. Packed with 10 grams of plant protein, you can count on this smoothie to come to the rescue after a workout giving your muscles the fuel they need to grow! This tropical escape is rich in vitamin C which boosts immunity, rich in fiber thanks to the mangos (yes, these were added for more than just taste), and loaded with antioxidants from the raspberries.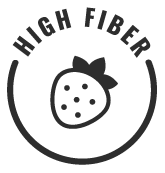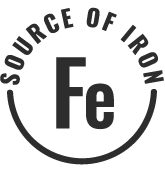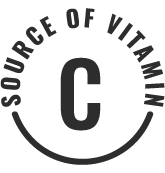 More smoothies
MAIN INGREDIENTS
Mango
Raspberries
Banana
Avocado
Pumpkin Seeds
Mango Powder
Hemp Heart Seeds
Beets
Lime Extract
Cranberry Powder
GUILT-FREE INGREDIENTS
Honest and simple ingredients that nourish you from the inside out
Pumpkin Seeds
These seeds may be small, but they're packed full of valuable nutrients. A handful of pumpkin seeds can provide you with a substantial quantity of healthy fats, magnesium and zinc. Pumpkin seeds are one of the best natural sources of magnesium — a mineral that many of us fall short on. Magnesium is important in many reactions in our body such helping with blood sugar levels and blood pressure. Magnesium helps to keep you calm; this mineral is often referred to as nature's chill pill!
Avocado
This delicious fruit is filled with healthy fat and fibre. The powerful combination of fat and fibre helps you feel full longer. Further, avocados are nutrient-packed with over 20 vitamins, minerals and phytonutrients. Giving you a powerful and delicious nutrient boost!
Mango
Some call them the king of fruits we call them delicious and nutritious superfoods. Mangoes are rich in vitamins, minerals and other plant compounds that may boost immunity and heart health
Raspberries
A major source of fiber, vitamin C, and manganese, raspberries keep you feeling full longer, help with iron absorption, and support your overall bone health.
HOW TO PREPARE
1. Fill Add your favourite liquid into the pre-proportioned cup.
2. Blend & enjoy Pour everything into a blender and serve!
PEOPLE ALSO BOUGHT
Looking for something new? Superfoodies who love Raspberry & Mango also liked these cups…
319 reviews
4.9 overall rating
Reviews
Verified Buyer
aaaaa
Yes yes!
Yessssss! Very very happy with this cup! Finally a summer one!
Verified Buyer
aaaaa
Love!
I love anything with mangos and raspberries so this is a huge win to me! Fantastic and one of my new favorites.
Verified Buyer
aaaaa
Refreshing
Refreshing, delicious smoothie! Filling and satisfying.
Tips:
Add-ins: low-fat vanilla yogurt, coconut water, extra berries (so I could share with my husband).
Verified Buyer
aaaaa
Enjoy it
One of my top choices
Verified Buyer
aaaaa
Favourite
This is one of my favourites. I love the mango raspberry combo!
Verified Buyer
aaaaa
Tart and Tasty
This smoothie is really flavourful and has a nice sweet tartness to it. I mixed mine with coconut water and it was perfect.
Verified Buyer
aaaaa
Rasp Bon!
Fantastic love the zingy of the raspberries and the sweet juicey mango, while getting the goodness of the seeds
Tips:
i like to use nut milk or vita water
Verified Buyer
aaaaa
The littles love it
My daughter enjoyed this smoothie for breakfast and asked for more.
Tips:
I used strawberry and guava water..
Verified Buyer
aaaaa
So good
I love the slight nuttiness of this one
Verified Buyer
aaaaa
Too choice
This had got to be my absolute favourite item. My only mistake was ordering just one of these at a time.
Tips:
It's so handy to be able to freeze everything, this way I can stock up for a week or two and not have to stress about eating fresh