Blue Cacao
4.8
3773 reviews
Want to enjoy dessert without any of the guilt? We got you. And we promise you'll love it.
This chocolate blueberry smoothie tastes like a sweet treat, but it's really just a superfood blend in disguise. Who would've guessed?
Our antioxidant-rich blueberries team up with our star-ingredient, energy enhancing maca. This peruvian root lifts your mood, strengthens bones, and fights the bad guys.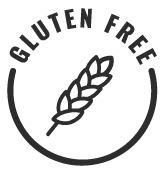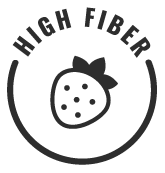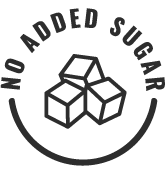 More smoothies
THE GOODS
Blueberries
Banana
Kale
Dates
Avocado
Cacao *
Sunflower Seeds
Pea Protein
Maca *
Non-Alcoholic Vanilla
Himalayan Sea Salt
Organic
HOW TO PREPARE
1. Fill Fill cup with preferred liquid.

2. Blend & enjoy Pour contents into blender, blend, and enjoy!
PEOPLE ALSO BOUGHT
Looking for something new? Superfoodies who love Blue Cacao also liked these cups…
Reviews
Overall Rating: 4.8/5
based on 3773 reviews
aaaaa
Stacy M
October 23, 2021
Yum!
Another great one for the chocolate lovers.
Tips:
A weekend detox lol
aaaaa
Ashley B
Verified
October 20, 2021
Flavor
Delicious! Definitely will buy this one again
aaaaa
Rachelle S
Verified
October 18, 2021
Yummy
I really like this one. It has a very nice mix of flavors in it.
aaaaa
Larissa R
Verified
October 15, 2021
Rich and filling
This combination is excellent. I live the pea protein in it. The taste is really pleasant and it satiates very well.
Tips:
I add honey for sweetness
aaaaa
Sabrina B
Verified
October 13, 2021
Veggie cacao
I love to have veggies but it's not tasting at all.
aaaaa
Ashley A
Verified
October 13, 2021
Ehh - Berry Blu is Better
This smoothie was too sweet due to the dates and had a more banana taste than a Blue or Chocolate taste.
aaaaa
Angela P
Verified
October 8, 2021
aaaaa
William W
Verified
October 1, 2021
Yum!
Really smooth and flavorful. Chocolate helped to balance.
aaaaa
lori m
Verified
October 1, 2021
super bon
le kale reste un peu pogner dans le blender mais super bon quand meme
aaaaa
Jenny Y
Verified
September 29, 2021
Solid Smoothie
pretty good imo, fixes my chocolate craving instantly!
Tips:
Soy milk is okay, another milk substitute would've been better. Having a good blender helps a lot too!
More Reviews