Blue Cacao
4.2
3713 reviews
Want to enjoy dessert without any of the guilt? We got you. And we promise you'll love it.
This chocolate blueberry smoothie tastes like a sweet treat, but it's really just a superfood blend in disguise. Who would've guessed?
Our antioxidant-rich blueberries team up with our star-ingredient, energy enhancing maca. This peruvian root lifts your mood, strengthens bones, and fights the bad guys.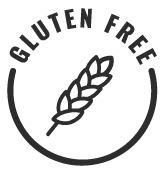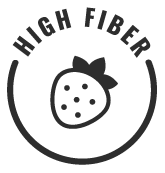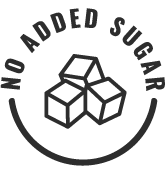 More smoothies
THE GOODS
Blueberries
Banana
Kale
Dates
Avocado
Cacao *
Sunflower Seeds
Pea Protein
Maca *
Non-Alcoholic Vanilla
Himalayan Sea Salt
Organic
HOW TO PREPARE
1. Fill Fill cup with preferred liquid.

2. Blend & enjoy Pour contents into blender, blend, and enjoy!
PEOPLE ALSO BOUGHT
Looking for something new? Superfoodies who love Blue Cacao also liked these cups…
Reviews
Overall Rating: 4.2/5
based on 3713 reviews
aaaaa
Makayla S
Verified
August 3, 2021
one of the best
I love this one. the blueberry cacao mix is the best
aaaaa
Marialou B
Verified
August 3, 2021
Good, but...
I added some extra chocolate protein powder to this because it needed more chocolate flavor.
aaaaa
Kim G
Verified
August 3, 2021
Tasty & Colorful
This is now on my favorites list. Nice natural blueberry sweetness, and a beautiful deep purple color. I like to drink this one out of a tall clear glass. (I'm one that also eats with my eyes) I'm glad it has greens in it, and I can't even tell they're in there. Score!
Tips:
Vanilla coconut milk made it great! Add unsweetened cocoa powder if you want it more chocolatey because the smoothie is more blueberry-forward. Perfect as is for me though.
aaaaa
Carole P
Verified
August 3, 2021
aaaaa
Casey B
Verified
August 3, 2021
Delicious
My favorite one! Tons of blueberries and just a hint of chocolately sweetness. A great way to get in much needed fiber.
aaaaa
Anhely T
Verified
August 3, 2021
Hearty But Good!
These are all honestly great, I add protein powder and some spinach to all of them and love them!
aaaaa
Heather G
Verified
August 3, 2021
Sweet date taste
The dates were a bit much for me, but the flavour is still good
aaaaa
Stefanie W
Verified
August 3, 2021
Pretty good
Nice light taste. Not the worst I've tried, but not my favorite either. Like the blueberry taste, not overwhelming
aaaaa
Sharyn S
Verified
August 3, 2021
Tons of blueberries
I was blown away with the amount of blueberries that were in this. I definitely tasted a small hint of chocolate but for the most part it was all sweet delicious blueberry. Easy to blend and so delicious!
Tips:
I add 1 cup of unsweetened almost milk and 1/4 cup of water to get the best drinkable consistency
aaaaa
Casey C
Verified
August 3, 2021
More chocolate
Couldn't taste chocolate, would have been better with more flavor
Tips:
Used protein powder and almond milk
More Reviews