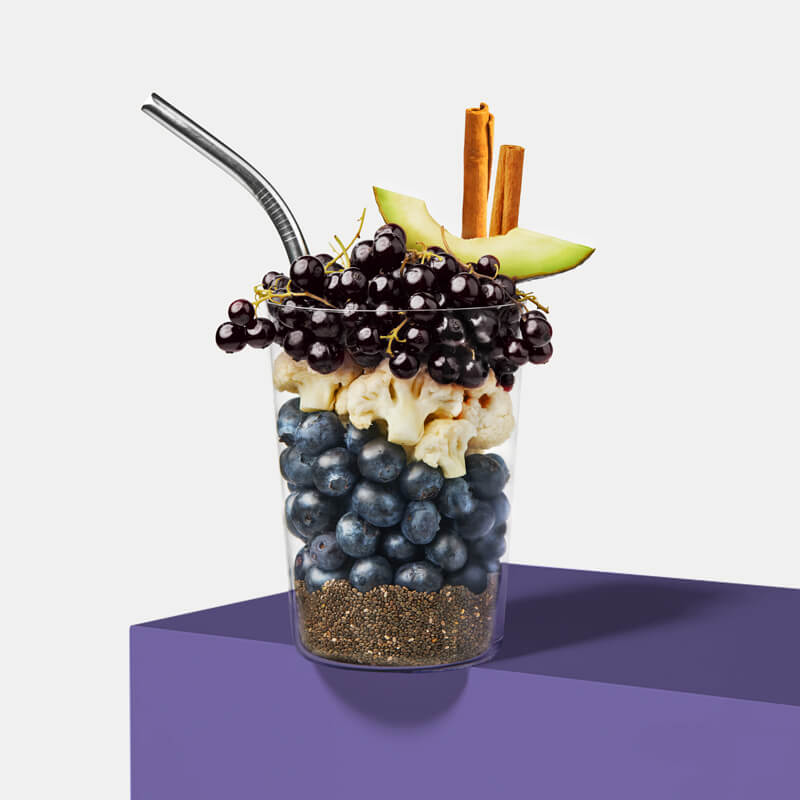 Blueberry & Maqui Berry
4.2
167 reviews
Talk about an antioxidant explosion! Our Blueberry & Maqui smoothie is IT! Sitting at only 12 grams of net carbs this delicious smoothie is keto friendly, rich in fiber, and is sweet and creamy in flavor. Think of a warm slice of blueberry pie, only better. YUM!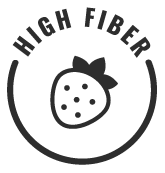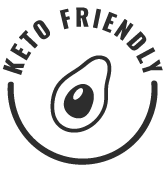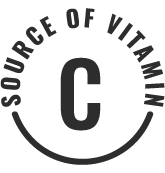 More smoothies
THE GOODS
Blueberries
Avocado
Cauliflower
Ground Cinnamon
Maqui Berry Powder *
Chia Seeds
Cranberry Powder
Organic
HOW TO PREPARE
1. Fill Fill cup with preferred liquid.

2. Blend & enjoy Pour contents into blender, blend, and enjoy!
PEOPLE ALSO BOUGHT
Looking for something new? Superfoodies who love Blueberry & Maqui Berry also liked these cups…
Reviews
Overall Rating: 4.2/5
based on 167 reviews
aaaaa
Cheryl D
Verified
May 20, 2022
Great!
This smoothie is blue and beautiful! It looks and tastes wonderful. Skip your coffee and try this!💖
aaaaa
Natasha S
Verified
May 20, 2022
aaaaa
Julie P
Verified
May 18, 2022
Love this one!
This smoothie is absolutely bursting with blueberry flavor. It's definitely one of my favorites!
Tips:
I used Juicy Juice Berry to blend this and it worked great!
aaaaa
Carla F
Verified
May 18, 2022
Kids loved this one
My kids kept wanting to try one of our smoothies and I thought the blueberry would be a great one for them to start with since we make a lot of strawberry and blueberry smoothies. They absolutely loved it. The cinnamon adds a nice touch.
aaaaa
Karina M
Verified
May 18, 2022
One of my favorites
Great combination and taste. I wish they didn't put so much chia seeds in because if you don't drink it right away. It becomes a jelly drink.
aaaaa
Lisa C
Verified
May 18, 2022
Amazing
This one is both tasty and delicious!!
aaaaa
Naomi M
Verified
May 18, 2022
MOMS NEED THIS!!!!!!!!!!!!!!!!!!!!
I am a mom of four finding a breakfast smoothie I enjoy is hard. I blend with Oat milk and Add extra protein!!! LOVE THE BLUEBERRY, Added Vegetables and were in love! HERES MY CODE FOR 50% off your first box HES578010
aaaaa
Pamela J
Verified
May 15, 2022
Good
Very tasty but I'm personally not a big cinnamon fan
aaaaa
Danielle C
Verified
May 15, 2022
Blueberry & Maqui Berry
This is jam packed with goodness to fill you in the morning and has a decent amount of flavour to it.
aaaaa
Catherine Yin Mei C
Verified
May 15, 2022
Good but not my fav
A bit sour to my taste.
More Reviews