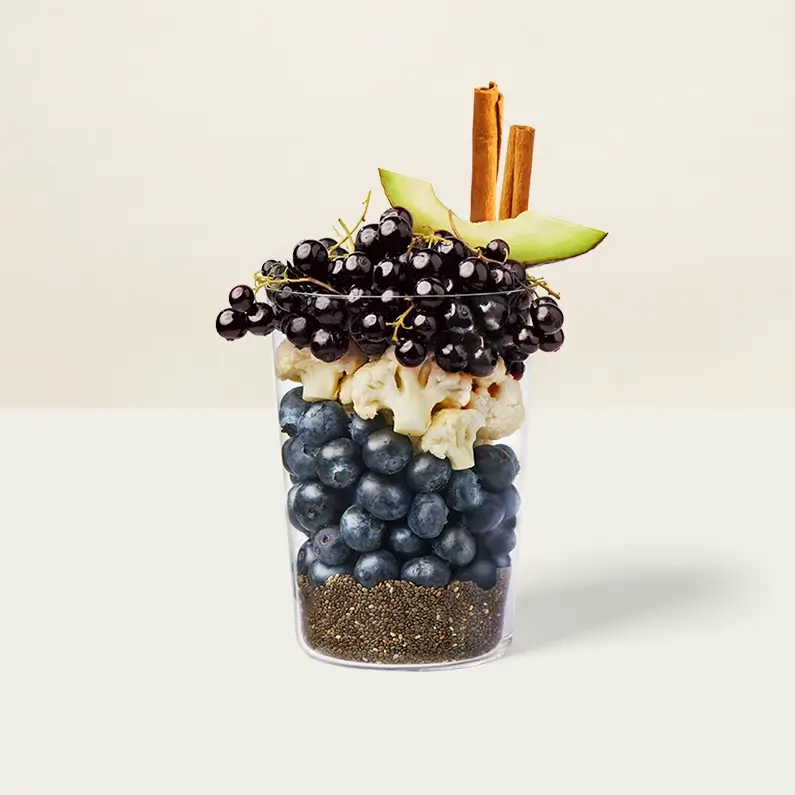 Blueberry & Maqui Berry
4.4
223

reviews
Talk about an antioxidant explosion! Our Blueberry & Maqui smoothie is IT! Sitting at only 12 grams of net carbs this delicious smoothie is keto friendly, rich in fiber, and is sweet and creamy in flavor. Think of a warm slice of blueberry pie, only better. YUM!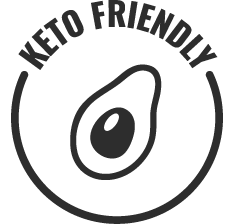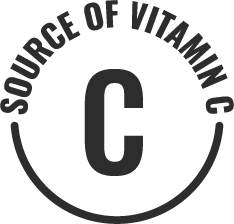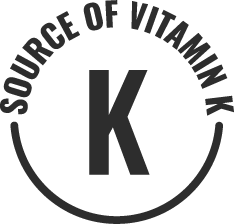 More smoothies
MAIN INGREDIENTS
Blueberries
Avocado i

Avocado, Citric Acid, Ascorbic Acid

Cauliflower
Pea Protein
Ground Cinnamon
Maqui Berry Powder *
Chia Seeds
Cranberry Powder
Organic
SUPERFOOD HIGHLIGHTS
Honest and simple ingredients that nourish you from the inside out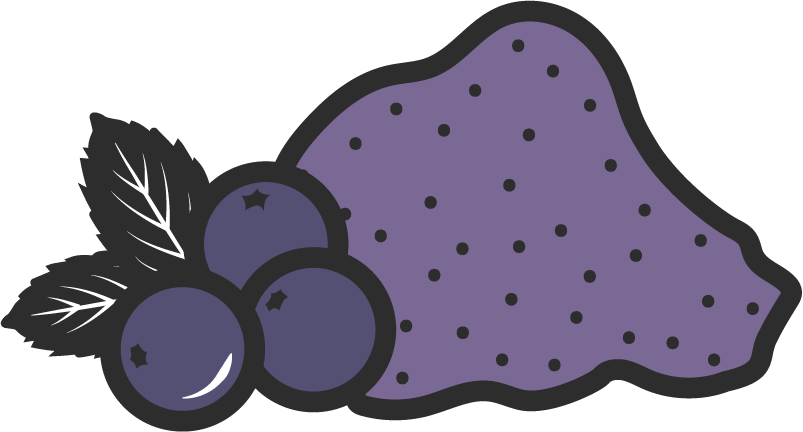 Maqui Berry Powder *
An exotic purple fruit that grows wild in South America. This superfruit is high in antioxidants and has been known to reduce inflammation, help with blood sugar control, and benefit heart health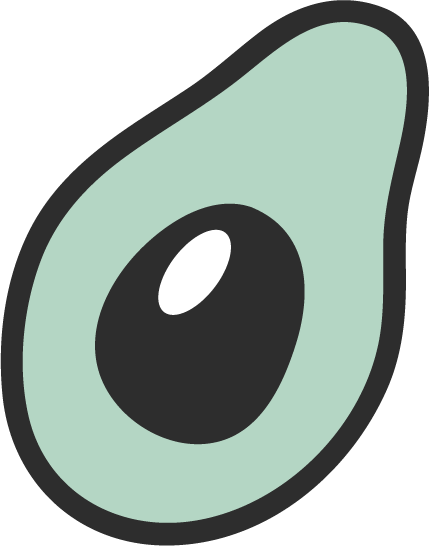 Avocado
This delicious fruit is filled with healthy fat and fibre. The powerful combination of fat and fibre helps you feel full longer. Further, avocados are nutrient-packed with over 20 vitamins, minerals and phytonutrients. Giving you a powerful and delicious nutrient boost!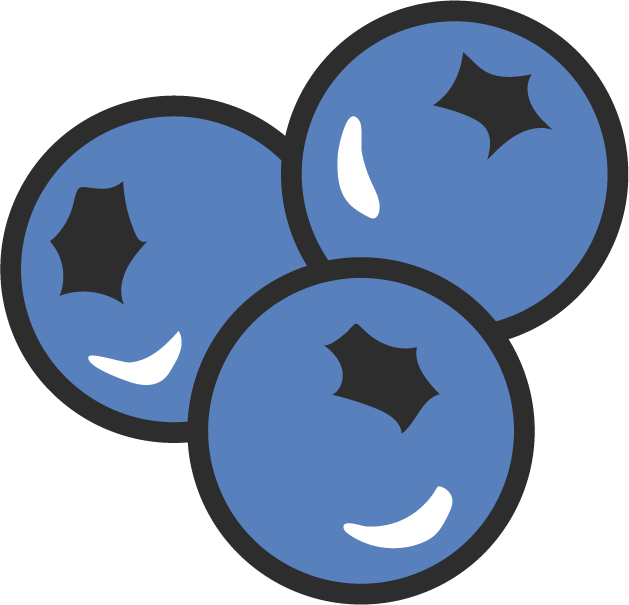 Blueberries
Bluebs for the win! One of the most nutrient-dense berries around. Blueberries are rich in antioxidants and plant compounds that support heart health and brain function.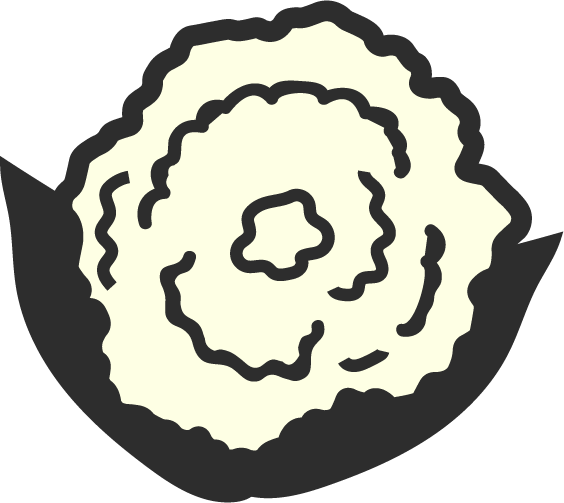 Cauliflower
Perks of being a cauliflower? The list is extensive. Cauliflower is rich in fibre which promotes digestive health and inflammatory reducing antioxidants.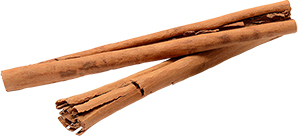 Cinnamon
This delicious spice helps your body fight infections and repair tissue damage. One unique quality of cinnamon is that it decreases the amount of sugar that enters your bloodstream after a meal, bye-bye blood sugar spikes!
HOW TO PREPARE
1. Fill Add your favourite liquid into the pre-proportioned cup.
2. Blend & enjoy Pour everything into a blender and serve!
PEOPLE ALSO BOUGHT
Looking for something new? Superfoodies who love Blueberry & Maqui Berry also liked these cups…
223 reviews
4.4 overall rating
Reviews
Verified Buyer
aaaaa
So fresh
Really refreshing
Tips:
Also good with almond milk
Verified Buyer
aaaaa
Lots of vitamin c without the citrus!
Yum! Love the combo of cinnamon with the blueberries. Great color and texture. Subtlety sweet and easy to drink.
Tips:
Delicious blended with oat milk and a bit of apple juice!
Verified Buyer
aaaaa
Love the blueberries!
Loving the blueberry flavor! Absolutely delicious
Tips:
I used almond milk
Verified Buyer
aaaaa
I love Blueberries
My family really likes this one. We add extra blueberries.
Verified Buyer
aaaaa
Different and tasty
I liked this but the cinnamon taste was a little different.
Verified Buyer
aaaaa
Blueberry deliciousness!
Great tasting berry smoothie! I taste the blueberry more than anything, and I love this. I pair it with 2 cups of Mountain Blueberry yogurt and vanilla almond milk.
Tips:
Can add V-8 or Rainbow Machine (Naked) for extra sweetness
Verified Buyer
aaaaa
Creamy blueberry
The main 2 flavours in this for me are the blueberry and cinnamon. The avocado makes it nice and creamy.
Tips:
I used sweetened vanilla almond milk and added a banana to make it smoother and less icy.
Verified Buyer
aaaaa
50% Off: MAC796430
Tasty! Berries with cinnamon isn't quite my thing, so I probably wouldn't get again, but it was a nice balance of flavors. Feel free to use my 50% referral: https://revivesuperfoods.com/ref/79643/
Verified Buyer
aaaaa
Delicious
Never had maqui before but with the blueberry it is a very nice flavour. Really enjoyed this smoothie!
Verified Buyer
aaaaa
Unexpected favourite
Great flavour. It's like a blueberry pie

Tips:
Add vanilla protein powder