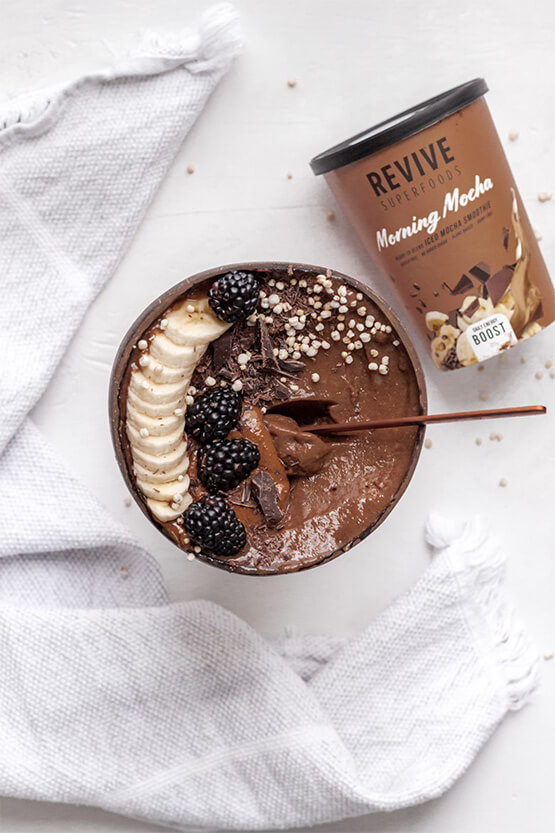 Revive Superfoods was created out of the desire to break the traditional view that eating healthy is time-consuming, expensive, and doesn't taste good. We challenge that notion by providing healthy, delicious, and affordable options that are delivered to your door and are ready in minutes.
We're committed to taking all the heavy lifting out of eating healthy so that regardless of how busy you are hustling and juggling all your responsibilities, you can still prioritize the health and wellbeing of yourself and those you love.
Our team of chefs and nutritionists pre-portion delicious smoothies, meals, oats, soups, and falafel pops into convenient on-the-go cups delivered right to your door, ready in minutes. We know that good food should be simple, and that's why everything from our smoothies to our meals are made with superfood ingredients that are frozen at peak nutrition and carefully crafted to perfection, leaving you with nothing more to do than to sit back and enjoy.
Revive Superfoods is not just a provider of healthy, convenient superfood eats; we are storytellers of a better life. Our goal is to help others eat better, feel better, be better. We know that when we fuel our body with the superfoods it needs and craves, we can show up as better versions of ourselves.