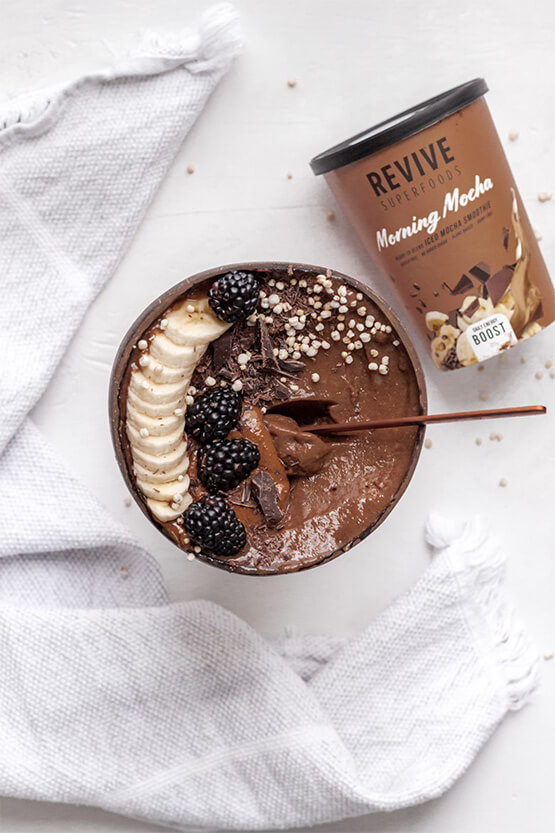 Eat better, feel better, be better. Words that we, at Revive, live by. Our journey into health first began when we decided to challenge the belief that eating healthy is time-consuming, expensive, and doesn't taste good.
Through changing our habits, we discovered that food impacts the way we feel. It influences our mood, our energy levels, and even the decisions we make. Through the consumption of energizing superfoods, we could eat as nature intended and nourish from the inside out.
After this realization, our goal then shifted to help other people prioritize their health and well-being. We put together a team of chefs and nutritionists to create a collection of nourishing and restorative superfood recipes.
So, no matter how busy you are, you can still get the power of proper nutrition anytime, anywhere. Our chef-crafted super meals are cost-effective and ready-to-eat in minutes, making eating superfoods super convenient and super affordable.
These recipes include pre-portioned, flavourful superfood smoothies, meals, oats, soups, and falafel pops. All use simple, honest ingredients that are flash-frozen at peak nutrition and are available in convenient on-the-go cups that we deliver right to your door.
Revive Superfoods is not just a provider of healthy, convenient superfood eats; we are storytellers of a better life. We understand that when we are not mindful of our health, we affect our productivity, our vitality, and our overall well-being.
We envision a world where we never have to sacrifice flavor or variety when we fuel our bodies with proper nutrition. A world where eating healthy doesn't have to be difficult, expensive, or leave us feeling deprived. A world where we are all the best version of ourselves through honest, wholesome, delicious food.