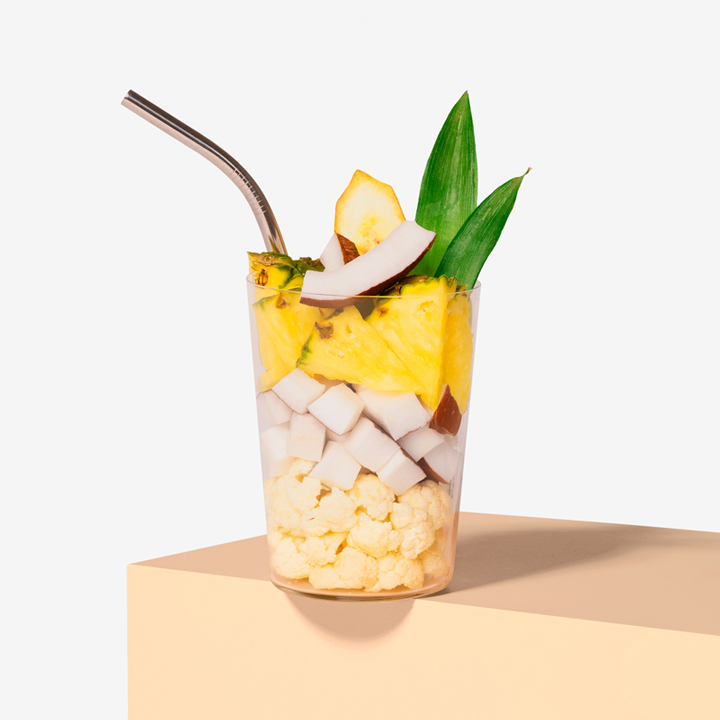 Piñalada
4.2
2584 reviews
Giving you ALL the summer vibes to your home with this delicious and nutritious Piña Colada smoothie!
It tastes like summer, even when it's not. Only 110 calories, this healthy piña colada smoothie is great during the hot summer days. Or at least trick yourself into thinking you're in the heat;)
This delicious and simple drink plays with your tastebuds and boosts your immune system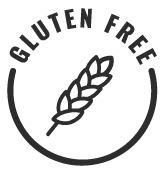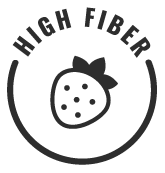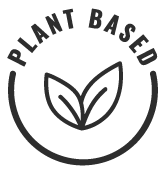 More smoothies
THE GOODS
Pineapple
Cauliflower
Coconut Yogurt *
Banana
Juiced Pineapple *
Psyllium Husk *
Organic
HOW TO PREPARE
1. Fill Fill cup with preferred liquid.

2. Blend & enjoy Pour contents into blender, blend, and enjoy!
PEOPLE ALSO BOUGHT
Looking for something new? Superfoodies who love Piñalada also liked these cups…
Reviews
Overall Rating: 4.2/5
based on 2584 reviews
aaaaa
Carrie B
August 4, 2021
Yum!
This was one of my favorites so far!
Tips:
Sprinkle a little shredded coconut on top for an extra treat!
aaaaa
Emily C
August 4, 2021
Very tasty
Definitely one of my favourites - has to be made with coconut milk though!
aaaaa
Emmalyn Y
August 4, 2021
SO DELICIOUS
This was so delicious. I blended with water to save calories and it STILL tasted amazing and blended well.
Tips:
blend with water to save calories
aaaaa
Blessing S
August 3, 2021
Problem blending
The coconut does not blend to a smooth consistency. Other than that it tastes ok.
aaaaa
Dawn S
August 3, 2021
Yum, yum!
This has to be one of my favorites.
Tips:
I used coconut milk and it was perfect!
aaaaa
Tabitha A
Verified
August 3, 2021
Mild flavor
I love pina coladas, but this one tasted very mild. The pineapple and coconut flavor was not strong enough. I did use almond milk instead of coconut milk, so maybe that's why.
aaaaa
Marialou B
Verified
August 3, 2021
Nice and refreshing
I add collagen protein to this for extra protein and a great, healthy way to start my day. Tastes like summer!
aaaaa
mary d
Verified
August 3, 2021
aaaaa
Sonia S
Verified
August 3, 2021
aaaaa
Brittany K
Verified
August 3, 2021
one of my favorites, light and refreshing
All of the ingredients blend well, flavorful
More Reviews