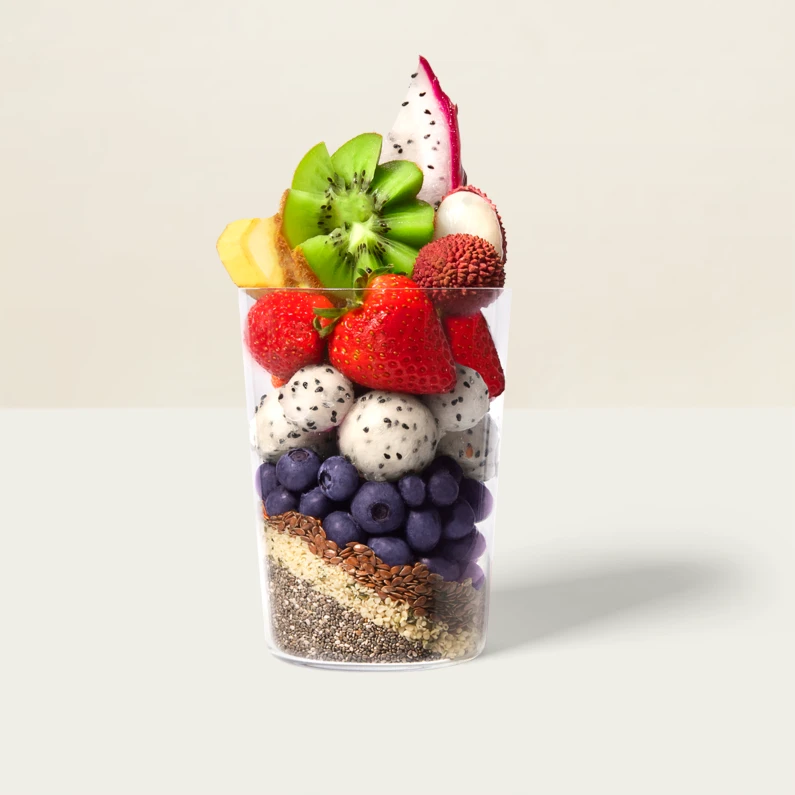 Pink Dragon
4.6
6555

reviews
The exotic smoothie that'll blow your local smoothie shops out of the water! This superfood smoothie features lychee, strawberries, dragon fruit, acai, blueberries, kiwi and banana. If you have never tasted lychee or dragon fruit, this is your chance to delight in this fruity and floral combo.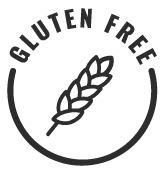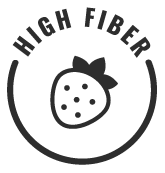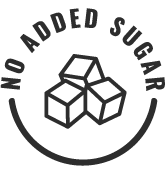 More smoothies
MAIN INGREDIENTS
Strawberries
Banana
Kiwi
Lychee
Dragon Fruit
Pea Protein
Açai Powder *
Maca *
Hemp Protein
Chia Seeds
Flax Seeds
Organic
SUPERFOOD HIGHLIGHTS
Honest and simple ingredients that nourish you from the inside out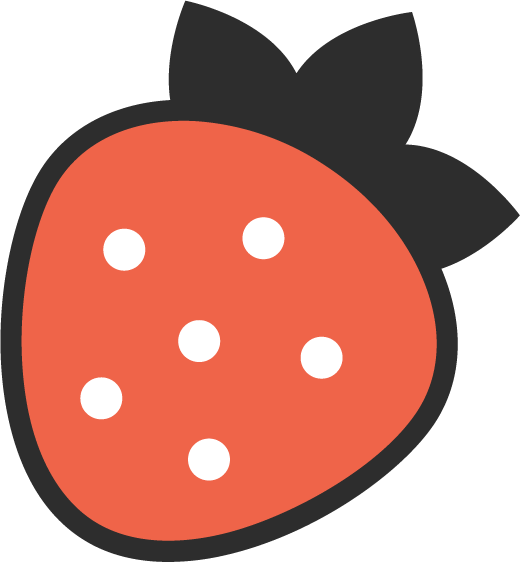 Strawberries
A low-calorie treat, these berries are a great source of vitamin C which promotes skin and immune health and are abundant in healthy antioxidants. 
Banana
Packed with Potassium and Vitamin B6; two nutrients that are well known to promote heart health, this fruit is a fan fav. Bananas are also a good source of Vitamin C, a powerful antioxidant.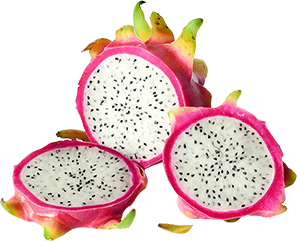 Dragon Fruit
This delicious fruit has a high fibre content making it a great source of prebiotic fibre that may promote the growth of healthy bacteria in the gut. Dragon fruit is also one of the few fruits that contain iron and magnesium –essential minerals that our bodies need for optimal health.
Kiwi
Pack a punch of flavor, vitamins, and antioxidants. Powerful plant compounds found in kiwis have shown to support lung function, digestion and immunity.
Lychee
This floral fruit contains a great source of vitamin C (yay for skin health!) and several beneficial antioxidants. Making them an excellent addition to a healthy diet.
HOW TO PREPARE
1. Fill Add your favourite liquid into the pre-proportioned cup.
2. Blend & enjoy Pour everything into a blender and serve!
PEOPLE ALSO BOUGHT
Looking for something new? Superfoodies who love Pink Dragon also liked these cups…
6555 reviews
4.6 overall rating
Reviews
Verified Buyer
aaaaa
Absolutely delicious!
I love these pink dragon smoothies, perfect for on the go healthy option. They are absolutely delicious!
Tips:
I like to add half a cup of tropical punch Oasis juice and water and its fantastic together.
Verified Buyer
aaaaa
Great taste!
Great taste!
Verified Buyer
aaaaa
Subtle Flavour
Very subtle flavours. Nice to pair with a meal.
Verified Buyer
aaaaa
Amazing taste
So yummy and delicious 😋
Verified Buyer
aaaaa
One of my favorites
A great blend of flavors
Verified Buyer
aaaaa
Pink Yummy
Tastes so good and fresh I love it
Verified Buyer
aaaaa
:)
There's a reason this is a bestseller. It is so. dang. good.
Verified Buyer
Verified Buyer
aaaaa
Best option!
This is my favourite. The flavours are so interesting together, and the bright pink colour make this feel so summery and healthy!
Verified Buyer
aaaaa
Taste Great!
This is my sister's favorite, not exactly mine but I drank a cup or two. The taste was great except I didn't like that the kiwi makes my throat/mouth itch and I guess that was natural for some green kiwi. would love if this was made with yellow or golden kiwis. Overall, this is a great smoothie!