Pink Dragon
4.5
5994 reviews
The Pink Dragon smoothie that'll blow your local smoothie shops out of the water! Treat your taste buds with this exotic dragon fruit superfood smoothie.
This superfood smoothie features the fruits lychee, strawberries, dragonfruit, acai, blueberries, kiwi and banana. Wow – so many goodies at once! If you have never tasted lychee or dragon fruit, this is your chance to delight in this fruity and floral combo.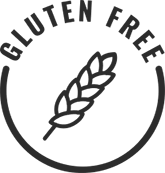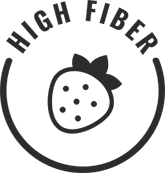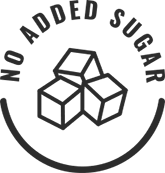 More smoothies
THE GOODS
Banana
Dragon Fruit
Kiwi
Strawberries
Lychee
Açai
Pea Protein
Maca
Hemp Protein
Chia Seeds*
Flax Seeds
HOW TO PREPARE
1. Fill Fill cup with preferred liquid.

2. Blend & enjoy Pour contents into blender, blend, and enjoy!
PEOPLE ALSO BOUGHT
Looking for something new? Superfoodies who love Pink Dragon also liked these cups…
Reviews
Overall Rating: 4.5/5
based on 5994 reviews
aaaaa
Kaleigh T
June 21, 2021
Pink heaven
Absolutely delicious! Love this one :)
Tips:
Made it with milk but I can just tell it would be great with any liquid!
aaaaa
Aidan Z
June 21, 2021
Pink-umptious~!
The flavor profile of this smoothie caught me by surprise. A good surprise as the sharp taste of kiwi and dragonfruit blended well with the sweeter, smoother taste of the blueberries and other ingredients.
aaaaa
Lauren M
June 21, 2021
My favorite
This was probably my favorite smoothie. Very refreshing.
aaaaa
Nichole E
June 21, 2021
Love this one
This is one of my favorites. It's the perfect amount of sweetness and so refreshing on a warm day.
Tips:
I love almond milk and a little apple juice with this one.
aaaaa
LESLIE J
June 20, 2021
Dragon Fruit?
So many good things in here I still don't know what dragon fruit tastes like. This was good but with all the other stuff hard to pick up just 1 thing.
Tips:
I used the recommended Almond milk (unsweetened).
aaaaa
Abby A
June 20, 2021
Love the ingredients
Love the ingredients in this one. A perfect pink smoothie! I use with almond milk and it's delicious
aaaaa
Marie M
June 19, 2021
Love it
Tasty. Great mixture of fruits. Love dragon fruit
aaaaa
Ashley M
June 18, 2021
aaaaa
Rebecca G
June 18, 2021
It's a smoothie...
Didn't mind it, but nothing special
aaaaa
Johnny T
June 18, 2021
Tasty!
Sweet and tasty. Very nice refreshing combination of flavors.
Tips:
I used unsweetened vanilla cashew milk which what we usually have in hand. I did let mine sit out for a few minutes to loosen up slightly prior to blending.
More Reviews