Strawberry Zen
4.6
5633 reviews
Strawberry Zen is what you need to jump-start your day.
A breakfast that is sweet, fruity, and will make you feel zen throughout the day. With only 1g of fat, this is an antioxidant powerhouse smoothie with 6g of fiber.
So what's the secret?
This classic strawberry banana smoothie is full of fibrous and antioxidant-rich fruits like strawberries, raspberries and cranberries to keep you going all day.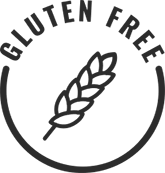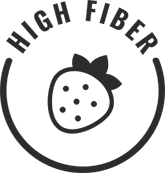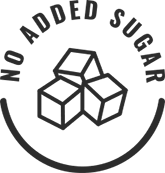 More smoothies
THE GOODS
Banana
Peaches
Raspberries
Strawberries
Zucchini
Pea Protein
Cranberries
Flax Seeds
Chia Seeds*
HOW TO PREPARE
1. Fill Fill cup with preferred liquid.

2. Blend & enjoy Pour contents into blender, blend, and enjoy!
PEOPLE ALSO BOUGHT
Looking for something new? Superfoodies who love Strawberry Zen also liked these cups…
Reviews
Overall Rating: 4.6/5
based on 5633 reviews
aaaaa
Jeri A
June 21, 2021
Nice Balance
Very tasty and the balance of fruit seems to be good as there were no overwhelming flavors.
Tips:
I used water with a splash of coconut water
aaaaa
Amanda N
June 21, 2021
Loved this!
This was soooo refreshing and I like this one for mixing my collagen into with just water. It's thick enough without milk of sorts and it's got a wonderfully strawberry flavour…name matches the taste!
Tips:
I used water for this for texture and not to mess with the flavour.
aaaaa
Timothy S
June 21, 2021
Refreshing
A healthy and refreshing smoothie! If you love strawberries, you'll love this one.
aaaaa
Abby A
June 20, 2021
Yum!
My favorite smoothie!! So good. I use with almond milk and it is one of the best tasting ones I've tried!
aaaaa
Kyle H
June 20, 2021
Not so strawberry
So I was really excited for this one as I love strawberries, but I don't know whether it was because I used milk or what but there wasn't much of a strawberry flavor in my opinion.
Tips:
I have another Strawberry Zen and now that strawberries are in season I'm going to add some fresh strawberries next time.
aaaaa
Marie M
June 19, 2021
Love it 😀
So good with almond milk
aaaaa
Ashley M
June 18, 2021
aaaaa
Rebecca G
June 18, 2021
Basic Strawberry smoothie
Nothing to write home about.
aaaaa
Victoria S
June 17, 2021
AMAZING!!!
This was definitely the best smoothie I have ever tasted - the perfect mix of fruits and just 150 calories per cup!!

Feel free to use my code to get 50% off your first order:
SUL2648500
aaaaa
Amber M
Verified
June 17, 2021
Tart and fruity
I really enjoy this smoothie, however it's a bit on the tart side due to the cranberries and raspberries. I add extra banana to help dilute out the tartness.
More Reviews