Apple Matcha
from
$6.99
$3.49
-50% OFF
Matcha and Apple come together to bring you one of the most delicious green smoothies you'll ever have. This Jamba® inspired smoothie contains iron, fiber, is rich in Vitamin C and contains no added sugars! Blend this up with Apple Juice to give this smoothie the perfect amount of sweetness that your taste buds will love.
More smoothies
ABOUT JAMBA
OUR MISSION: MAKING EATING BETTER, EASIER.
For over 30 years, Jamba has brought the right, delicious ingredients to create whirl'd famous flavor in over 800+ locations in the US and Canada. Jamba brings fuel good food from plant-based smoothies, delicious bowls with fresh fruit toppings, to protein-packed food and on-the-go snacks.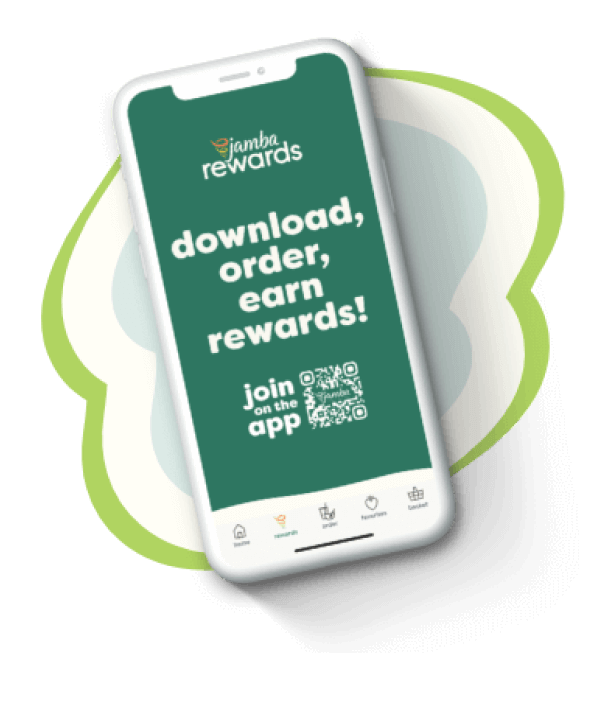 INGREDIENTS
Applei

Apple, Ascorbic Acid, Citric Acid

Bananai

Banana, Ascorbic Acid, Citric Acid, Malic Acid

Pineapple
Broccoli
Matcha Lemon Cubei

Water, Lemon Pulp, Matcha
SUPERFOOD HIGHLIGHT
Honest and simple ingredients that nourish you from the inside out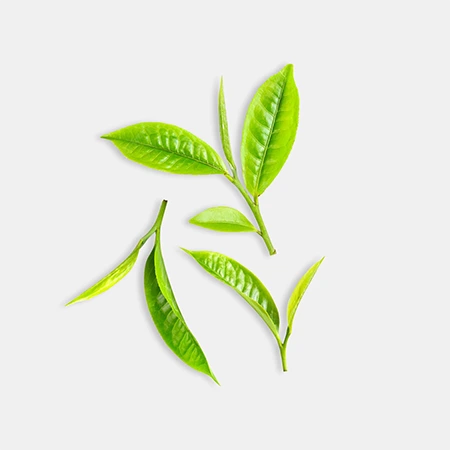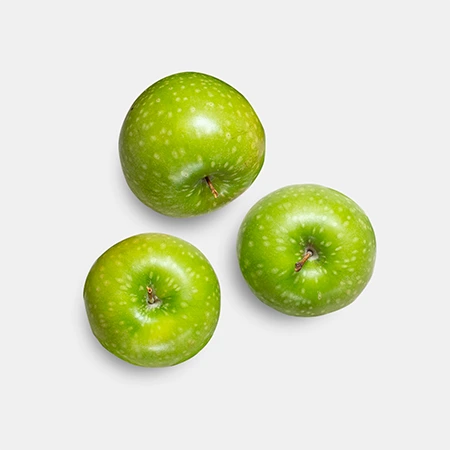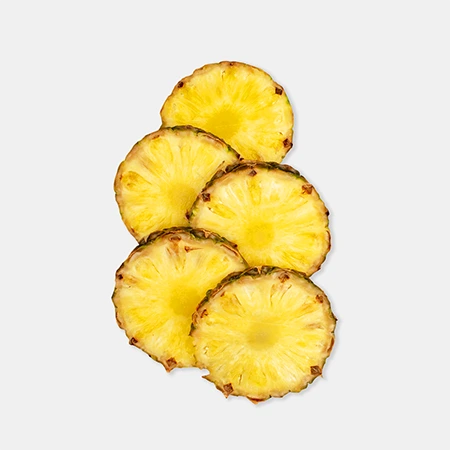 Matcha is packed with chlorophyll and antioxidants making it great for detoxification, reducing cholesterol levels, and promoting immunity. Matcha also contains a concentrated amount of caffeine, as well as L-theanine. This means that consuming matcha helps to boost brain function, attention, and energy levels.
Source: USA
Green apples are rich in pectin, a type of dietary fibre that it promotes the growth of healthy gut bacteria an aids in digestion. The high fibre content in green apples can also stimulate the digestive system, helping to relieve symptoms of IBS, constipation, and diarrhea.
Source: USA
Pineapple is a tropical fruit that's loaded with antioxidants and enzymes that protect the body against disease. Specifically, pineapple is rich in vitamin C, flavonoids, and phenolic compounds, antioxidants that have heart healthy effects.
Source: Costa Rica
BENEFITS, EXPLAINED
Clean digestion
How this helps me:
High in fiber makes it great for digestion. Fiber promotes nutrient absorption and the growth of healthy gut bacteria. It also helps to keep the digestive system moving, preventing constipation and reducing symptoms of IBS.
Backed by:
Apple, Banana, Berries, Dragon Fruit, Flax Seeds, Spinach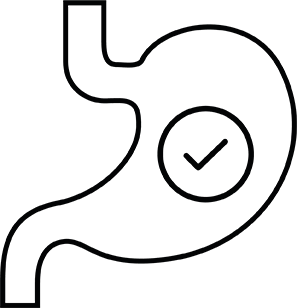 Contains Iron
How this helps me:
Iron is a component of red blood cells. These cells carry oxygen around the body, helping to energize you. Iron also aids in cognitive function, immunity, and skin health.
Backed by:
Cacao, Carrot, Chia, Dates, Hemp, Lychee, Strawberry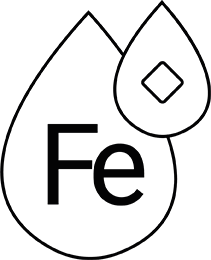 Vitamin C booster
How this helps me:
Vitamin C is a dietary antioxidant that boosts the immune system, prevents free radical damage, and protects the skin.
Backed by:
Acerola, Berries, Cauliflower, Cherry, Dates, Mango, Papaya, Pineapple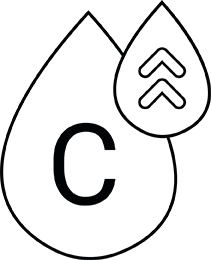 HOW TO PREPARE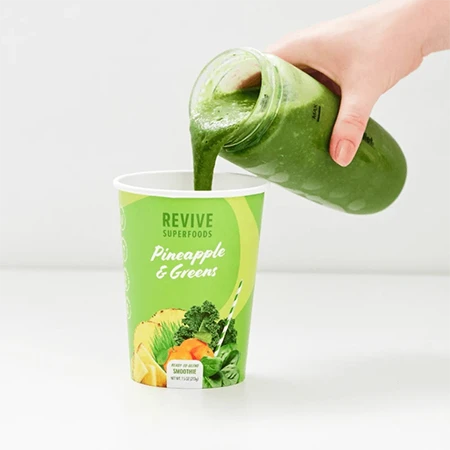 01 Fill your cup all the way to the top with your preferred liquid (or follow or liquid guide) *We recommend adding Apple Juice
02

Pour everything into a blender, blend until smooth, pour back into your on the go cup and enjoy.
4.9

OVERALL RATING
53

REVIEWS
Robyne F.
Verified Buyer
October 27, 2023
aaaaa
Surprised me
I was thinking I wasn't going to like this much even though I took the chance to try it, I'm glad I did! The apple and matcha are actually subtle but it's a very refreshingly good flavor!
Mohammad T.
Verified Buyer
October 9, 2023
aaaaa
Moms fav
I like this one , it's very convenient for when I need something fast .
Lynda R.
Verified Buyer
September 27, 2023
aaaaa
Loved it!
Not too sweet. I used lime sparkling water.
Stefanie P.
Verified Buyer
August 31, 2023
aaaaa
Yummy
Delicious! One of my favorites!
Elizabeth c.
Verified Buyer
August 28, 2023
aaaaa
Unique
A unique flavor with the matcha
Nicole E.
Verified Buyer
August 18, 2023
aaaaa
YUMMY
one of my favs
Adina B.
Verified Buyer
August 7, 2023
aaaaa
Best green smoothie
I haven't been a fan of green smoothies so far, but I have to say that this one makes the cut!
jenny n.
Verified Buyer
August 4, 2023
aaaaa
Better than I thought
I wasn't sure about all of the greens in this one, but you can't even taste them!
Tips: Add almond milk!
Kelley C.
Verified Buyer
August 2, 2023
aaaaa
Matcha!!
Loved the mix of matcha here - tasted a little bitter, but I like that flavor.
Tori W.
Verified Buyer
June 25, 2023
aaaaa
Yum!
I love my Revive smoothies! I have one every morning and it just feels like the best way to start my day. It's fun getting to choose which flavour to have. Highly recommend!