" To encourage yourself to eat well, order healthy meals from Revive Superfoods, offering a variety of ready-to-blend smoothies! "
" Not only is it more affordable than many similar services, but its menu items require minimal preparation as well. "
" Expect to see superfood ingredients such as dragon fruit, seaberry, aloe vera, and açai mixed with other fruits and vegetables in the smoothies. "
" Revive Superfoods ready to eat frozen smoothies are an easy, convenient way to get a smoothie fix. "
" Revive SuperFoods provides a nutrient-boosting, uplifting, ready-for-the-summer smoothie selection that will not break the bank. "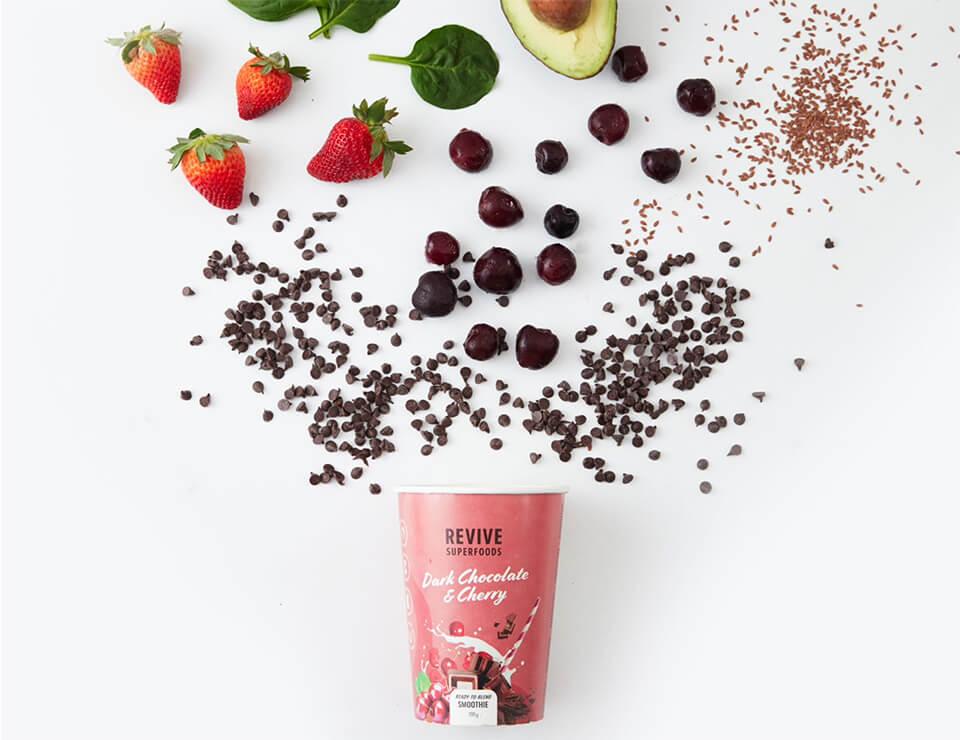 Tasty, Chef Crafted Recipes
Here at Revive Superfoods, we take your nutrition very seriously. Through continuous research and experimentation, we find the best combination of ingredients that are not only delicious, but also provide the most nutritional value for you and your body.Our chefs and nutritionists collaborate to develop each and every recipe, offering up the perfect balance between nutrition and taste. We take on all the hard work, all you have to do is enjoy.
Everything is ready within minutes
Each item in your Revive Superfoods box comes pre-portioned with the perfect balance of frozen ingredients and instructions for how to enjoy it. Watch as your superfood eats transform into delicious and nutritionally balanced meals within no time.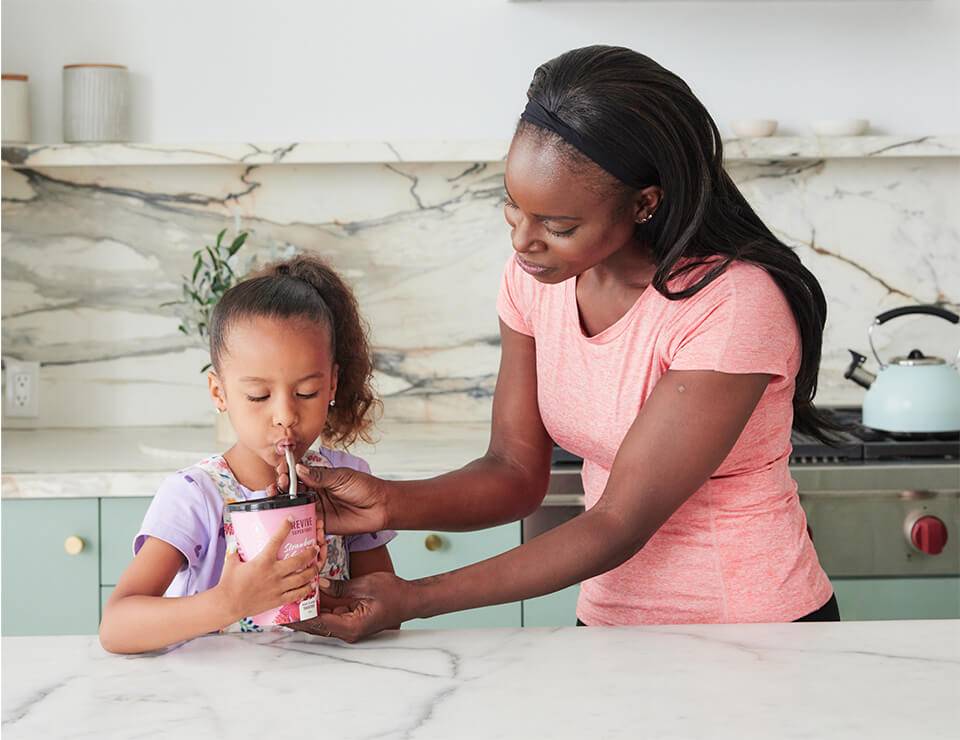 Our Priority: Helping You Easily Meet Your Daily Nutritional needs
Getting a good amount of vitamins and nutrients every day can be difficult, but with Revive Superfoods, eating healthy is easy and accessible. All our superfood items are plant-based, dairy-free, and created with your health in mind. We freeze the freshest fruits and veggies at peak nutrition, allowing their nutritional value to remain the same as if you were eating them straight from the farm!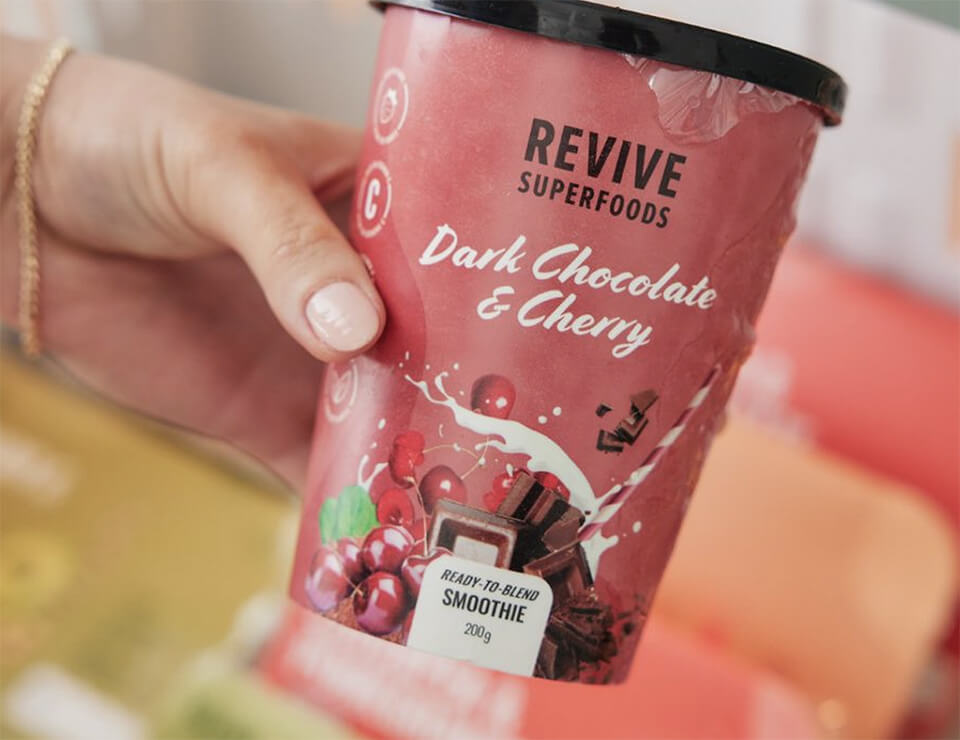 Store In Your Freezer To Reduce Waste
Our fruits and veggies are frozen at the source to lock in nutrients and taste. Frozen produce is also better for the environment. It is widely cited that 1/3 of all food goes to waste. This staggering number represents the waste that happens during processing, supermarket spoilage, and poor household food management.Frozen produce has a lower carbon footprint because it doesn't spoil as often, is transported by lower-energy methods, and doesn't require harvesting during out of season months which further reduces the environmental impact.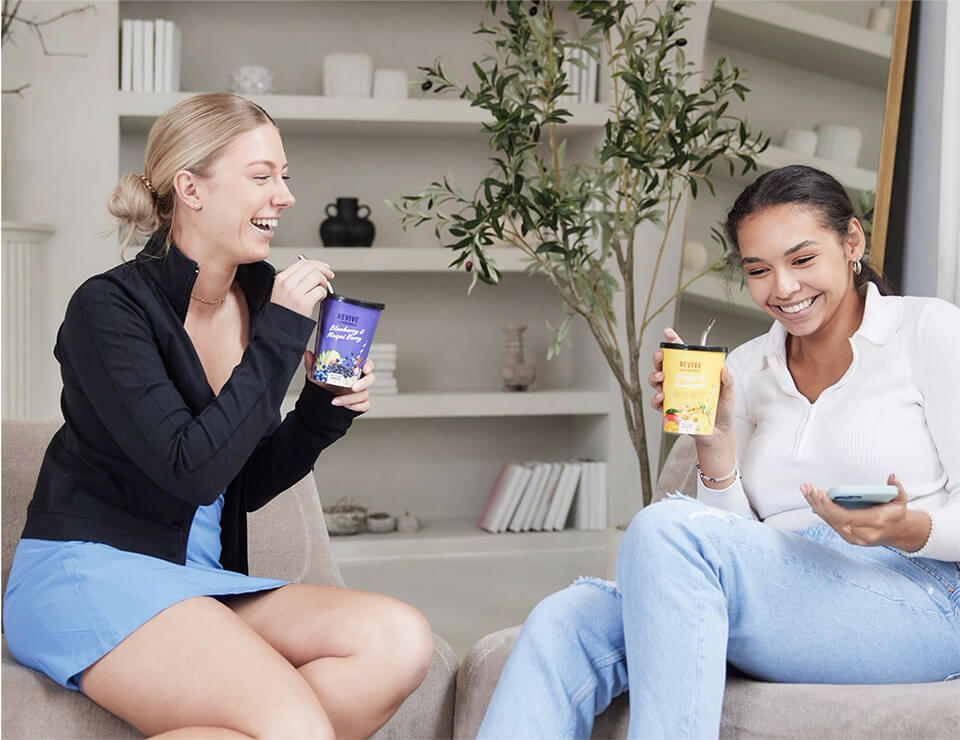 You're always in control: deactivate any time
No one knows your eating habits better than you do, which is why you have full control and flexibility to edit, change or deactivate your superfood deliveries any time. Whether you're living alone, with a partner, or your family, our variety of delicious superfood eats makes healthy eating easier and tastier for everyone.