Delicious and nutritious meals made with all natural ingredients. Simply heat in a microwave or pan and dig in.
How to prepare
HOW TO PREPARE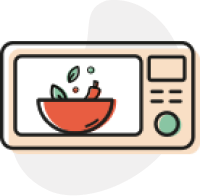 Microwave
Remove film and heat for 3-5 minutes stirring halfway through.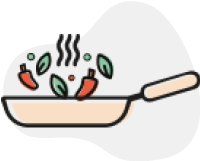 Stovetop
Empty all contents into a preheated pan. Add 1/3 cup of water (or broth) to the meal, cover with a lid, and allow to steam on high heat for 2-3 minutes. Remove lid, stir, and cook for another 2 minutes on low heat. Enjoy!