Strawberry & Banana
Also known as
Strawberry Zen
from
$6.99
$3.49
-50% OFF
Our Strawberry & Banana smoothie was made with nostalgic flavors in mind and nutrition front and center. Boasting superfood ingredients like peaches, strawberries, and yes, zucchini as well… don't worry you can't taste it one bit. Zen out with this delicious fruity smoothie you're sure to love.
More smoothies
INGREDIENTS
Bananai

Banana, Ascorbic Acid, Citric Acid, Malic Acid

Strawberries
Raspberries
Zucchini
Peaches
Pea Protein
Cranberry Powder
Flax Seeds
Chia Seeds
SUPERFOOD HIGHLIGHT
Honest and simple ingredients that nourish you from the inside out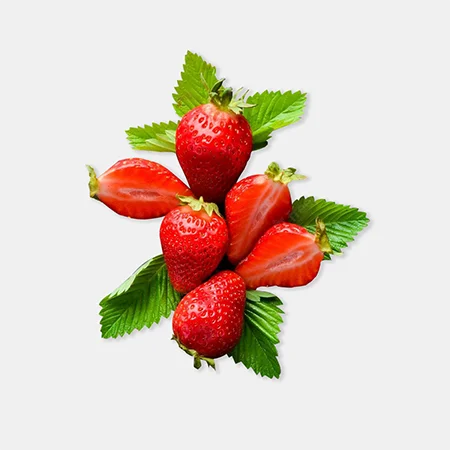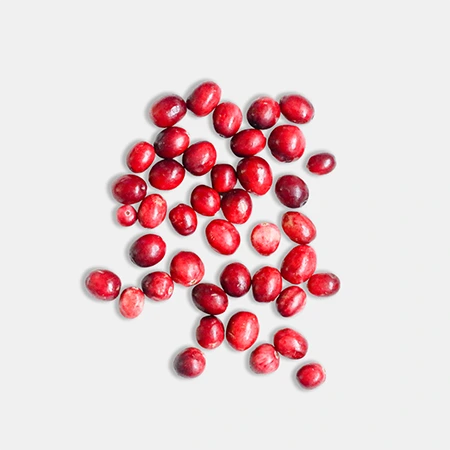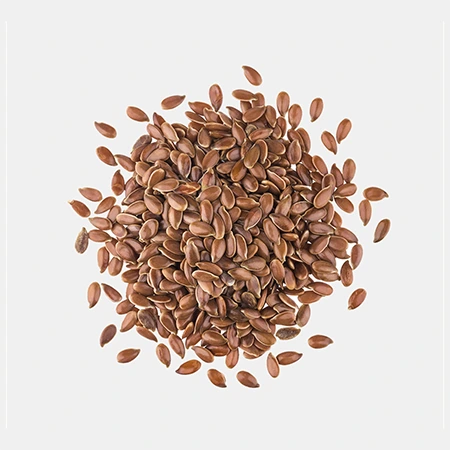 A low-calorie treat, these berries are a great source of vitamin C which promotes immune health. Their high antioxidant content also makes strawberries known to protect the skin.
Source: Peru
Cranberries are high in vitamin A, vitamin C, and vitamin E. These vitamins boost immunity and promote skin health. Cranberries also contain heart healthy antioxidants that have been shown to improve cholesterol levels and blood pressure.
Source: Canada
Flax seeds boast a good amount of fibre and omega-3 fatty acids making them great for digestion and heart health. Flax seeds also contain compounds that have anti-cancer properties, as well as thiamin, a vitamin needed for energy production.
Source: Canada
BENEFITS, EXPLAINED
Clean digestion
How this helps me:
High in fiber makes it great for digestion. Fiber promotes nutrient absorption and the growth of healthy gut bacteria. It also helps to keep the digestive system moving, preventing constipation and reducing symptoms of IBS.
Backed by:
Apple, Banana, Berries, Dragon Fruit, Flax Seeds, Spinach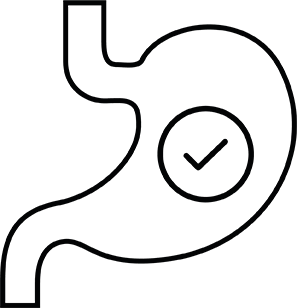 Contains Iron
How this helps me:
Iron is a component of red blood cells. These cells carry oxygen around the body, helping to energize you. Iron also aids in cognitive function, immunity, and skin health.
Backed by:
Cacao, Carrot, Chia, Dates, Hemp, Lychee, Strawberry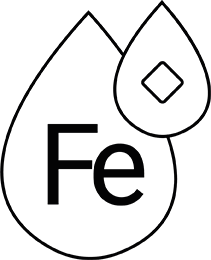 Heart healthy
How this helps me:
It is rich in potassium and contains zero cholesterol, added sugars, and sodium. Potassium helps to regulate a heartbeat and maintain muscle and nerve function. Eating heart healthy fruits, vegetables, nuts, and seeds can also help to lower high blood pressure and prevent heart disease.
Backed by:
Cocoa, Cranberry, Goji Berry, Peach, Strawberry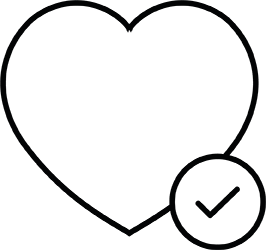 HOW TO PREPARE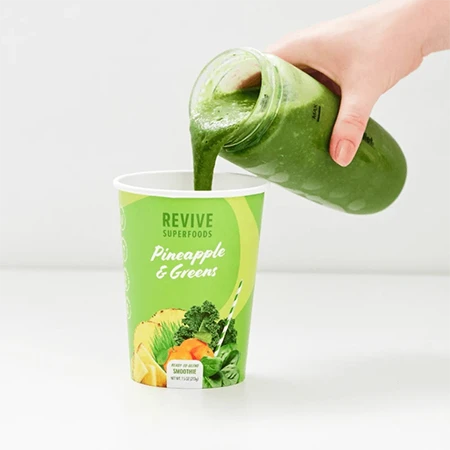 01 Fill your cup all the way to the top with your preferred liquid (or follow or liquid guide) *We recommend adding Coconut Water
02

Pour everything into a blender, blend until smooth, pour back into your on the go cup and enjoy.
4.5

OVERALL RATING
6,306

REVIEWS
Jaime N.
Verified Buyer
3 days ago
aaaaa
Great tasting!
This one is my daughter's favourite smoothies and she always asks that i make sure to include a few of them in each order.
Allison A.
Verified Buyer
5 days ago
aaaaa
Yummy
Can't go wrong with this yummy old-fashioned strawberry banana with a twist.
Curtis S.
Verified Buyer
November 22, 2023
aaaaa
Strawberry & Banana
Really tasty smoothie!
Paramdeep S.
Verified Buyer
November 17, 2023
aaaaa
5 stars
you cannot go wrong with strawberry and banana combination...
Amber L.
Verified Buyer
November 15, 2023
aaaaa
Can't go wrong!
Perfect traditional flavored smoothie.
Joy M.
Verified Buyer
November 15, 2023
aaaaa
Favorite!
When I'm in a crunch this is usually my go to to make
Anna E.
Verified Buyer
November 9, 2023
aaaaa
So good!
I avoided ordering this one because I thought it sounded boring but Revive has amplified and balanced (red) flavors really well with this one. With a scoop of vanilla protein powder, this one is deliciously acidic and creamy. Big fan.
Suraiya L.
Verified Buyer
November 2, 2023
Matt J.
Verified Buyer
October 17, 2023
aaaaa
Basic
Get what you expect pretty basic and what i've made at home before
Victoria D.
Verified Buyer
October 16, 2023
aaaaa
Yum
Great start for the morning. Must have