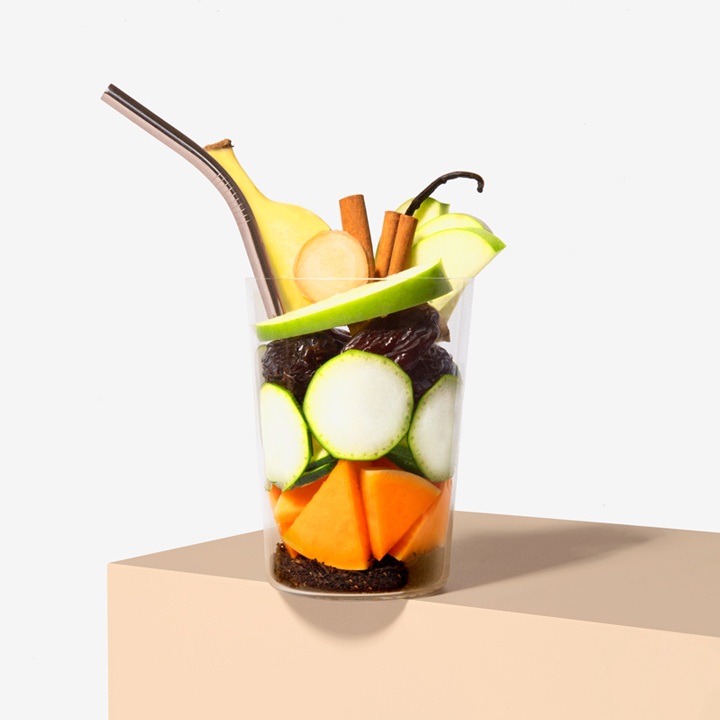 Rise & Chai
4.2
3348 reviews
Rise and SHINE! With a smoothie chai!
This caffeinated protein chai smoothie is the fix you need in the AM to get you through your hectic mornings.
It gives you energy, it's sweet with a spice, and delicious to a T.
The perfect combination of exotic eastern spices and premium farm frozen ingredients takes this smoothie's taste to another level.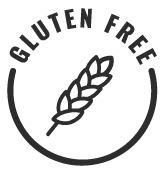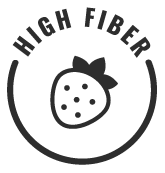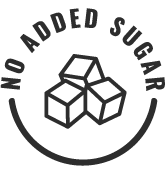 More smoothies
THE GOODS
Banana
Butternut Squash
Zucchini
Granny Smith Apples
Medjool Dates
Pea Protein
Non-Alcoholic Vanilla
Ginger *
Black Tea
Ceylon Cinnamon
Organic
HOW TO PREPARE
1. Fill Fill cup with preferred liquid.

2. Blend & enjoy Pour contents into blender, blend, and enjoy!
PEOPLE ALSO BOUGHT
Looking for something new? Superfoodies who love Rise & Chai also liked these cups…
Reviews
Overall Rating: 4.2/5
based on 3348 reviews
aaaaa
Faiza B
September 24, 2021
Omg. My fave!
My absolute fav. Everything about this is amazing
aaaaa
Sloan S
September 24, 2021
My favorite!
This is so good! If you want something a little different than your typical fruit smoothie give it a try
Tips:
Try it with banana almond milk and it taste exactly like freshly baked banana bread!
aaaaa
Nick S
September 24, 2021
Banana Chai
Great flavor, mild chai with banana
Tips:
Recommend unsweetened vanilla macadamia nut milk
aaaaa
Jessica B
September 24, 2021
Better than I could imagine
I love Chai tea so I thought this one would be a good one to try. Boy was I right. Its simply delicious.
Tips:
Added half Ripple and half water as my base, its amazing.
aaaaa
Ashley M
September 23, 2021
Not "Chai" Enough
It was enjoyable, but I do wish the Chai flavour was a bit more "Chai-y"
aaaaa
Victoria A
September 23, 2021
favorite
this one is definitly my favorite. full of flavor, taste like a dunk vanilla frozen chai
aaaaa
Tyler P
September 23, 2021
So, so delicious!
This is one of my favorites! My partner now loves it too. Love the subtle spices even more than I thought I would first thing in the morning!
aaaaa
Lauren M
September 22, 2021
Perfect way to start the day
My favorite flavor! I'm loving all the veggies in this mix and the spices are a great way to kick off my morning.
aaaaa
Lexa R
September 22, 2021
THEY STOLE MY MONEY
I have attempted to cancel my membership but there is no phone number, couldn't find an email but the website says that I can delay my order for 2 months. There is no cancellation. BUT the order keeps coming and they keep taking money out. I called the bank today and they canceled my debit card and of course we are disputing the charges. If they can somehow get the charge thru tomorrow, I will close my bank account that I have had for years, so that THESE THIEVES WILL STOP STEALING MY MONEY! They are only $3 less than Daily Harvest......PLEASE go to someone reputable. As a culture we are being sold defective products, lies and of course, THIEVES like Revive. They will probably delete this because they are THIEVES.
aaaaa
Sheri F
Verified
September 24, 2021
Yummy
Amazing taste, love my morning smoothies!!
Thank you Revive Superfoods
More Reviews