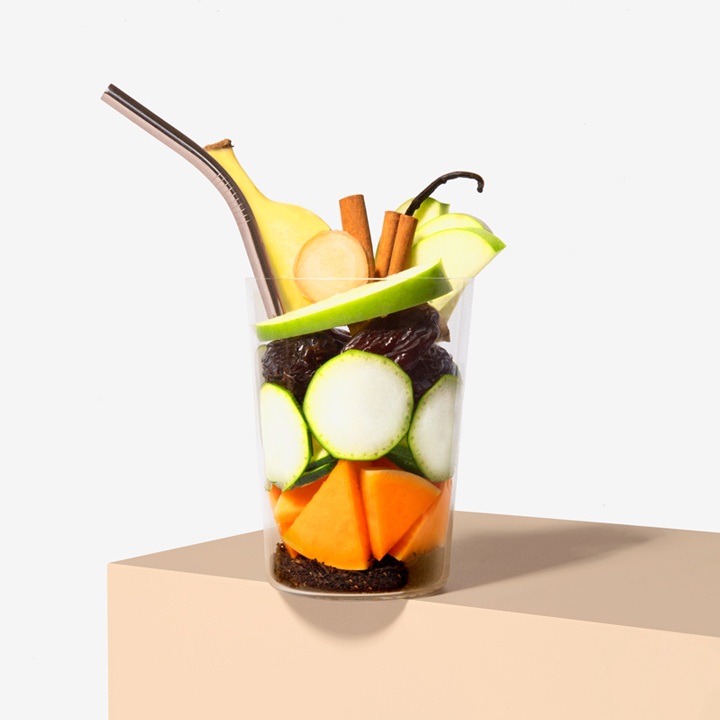 Rise & Chai
4.9
3525

reviews
Rise and SHINE with our delicious chai smoothie! This caffeinated protein chai smoothie is the fix you need in the AM to get you through your hectic mornings. It gives you energy, it's sweet with a hint of spice and so good for you. The perfect combination of exotic eastern spices and premium farm frozen ingredients takes this smoothie's taste to another level.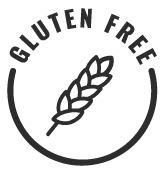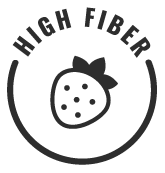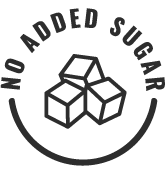 More smoothies
MAIN INGREDIENTS
Banana
Butternut Squash
Zucchini
Granny Smith Apples
Medjool Dates
Non-Alcoholic Vanilla
Ginger *
Black Tea
Ceylon Cinnamon
Organic
GUILT-FREE INGREDIENTS
Honest and simple ingredients that nourish you from the inside out
Black Tea
We're here to spill the tea on Black Tea, get it? A popular global beverage that is bursting with health promoting plant compounds. These include antioxidants, and other components that promote heart and gut health. *sip* 
Dates
Mother nature's natural sweetener. Dates are rich in fiber promoting digestive health, antioxidants and plant compounds that support brain health.
Granny Smith Apples
Banana
Packed with Potassium and Vitamin B6; two nutrients that are well known to promote heart health, this fruit is a fan fav. Bananas are also a good source of Vitamin C, a powerful antioxidant.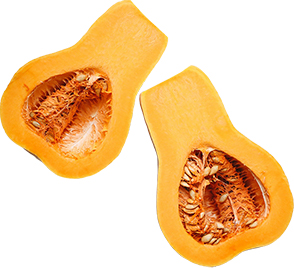 Butternut Squash
Rich in nutrients and low in calories, you butternut forget to add these delicious veggies to your cart. Butternut squash is especially high in Vitamin A, a key nutrient that benefits eye, bone and immune health.
HOW TO PREPARE
1. Fill Add your favourite liquid into the pre-proportioned cup.
2. Blend & enjoy Pour everything into a blender and serve!
PEOPLE ALSO BOUGHT
Looking for something new? Superfoodies who love Rise & Chai also liked these cups…
3525 reviews
4.9 overall rating
Reviews
Verified Buyer
aaaaa
One of my favorites
I love the flavor and texture of this smoothie. I always want more, it's so good.
Verified Buyer
aaaaa
Wonderful Twist on a Chai Tea Latte
A wonderful twist on a chai tea latte. Sometimes I find myself craving this in the afternoon after I've had my morning tea.
Verified Buyer
aaaaa
Morning go to
savory with a dash of sweet. love for the morning
Verified Buyer
aaaaa
Breakfast
This was great for breakfast!
Verified Buyer
aaaaa
My number one
This is my go to morning drink. The spices of the chai and the subtle sweetness are literally perfect.
Tips:
Almond milk pairs so nicely
Verified Buyer
aaaaa
I love chai
This was a good close to morning chai
Verified Buyer
aaaaa
Great afternoon pick me up
Tastes better than a coffee, healthier than a frozen coffee, not sugary sweet like a Starbucks chai,
Verified Buyer
aaaaa
Perfect Chai Smoothie
This is by far the best tasting chai smoothie I've ever had. I always have to get some when I order my boxes.
Verified Buyer
aaaaa
Amazing!
Absolutely love this smoothie! I would add just a bit more liquid than suggested to get a smoother texture, but the flavour was amazing!
Verified Buyer
aaaaa
Delicious Chai Flavor
Perfect for a quick morning treat!
Tips:
I love spicy chais, so I sometimes add a little black pepper and ginger, but it's also great as-is.