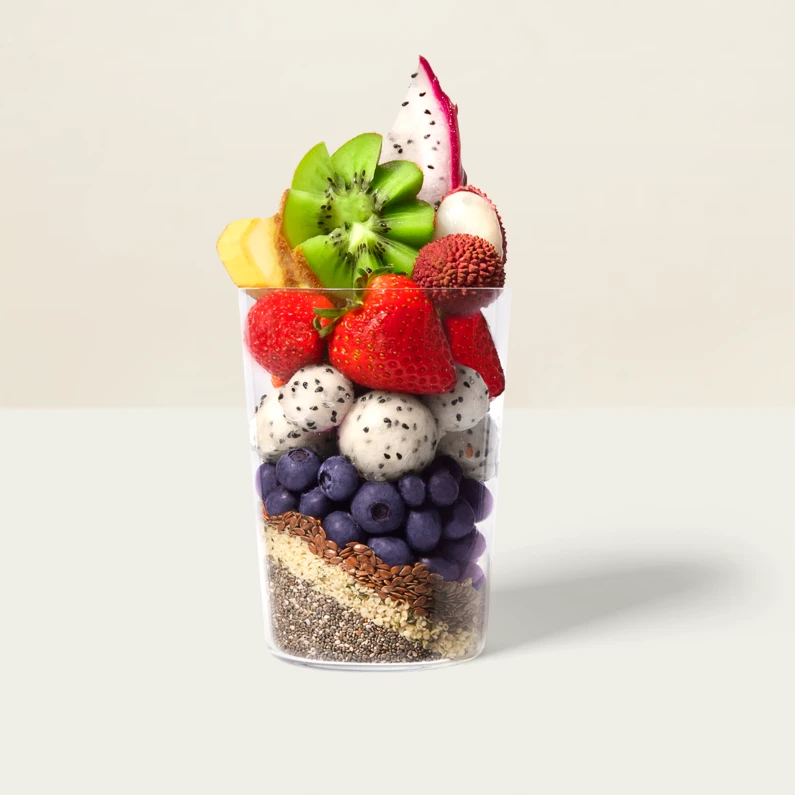 Dragonfruit & Strawberry
Also known as Pink Dragon
4.7
6607

reviews
The exotic smoothie that'll blow your local smoothie shops out of the water! This superfood smoothie features lychee, strawberries, dragon fruit, acai, blueberries, kiwi and banana. If you have never tasted lychee or dragon fruit, this is your chance to delight in this fruity and floral combo.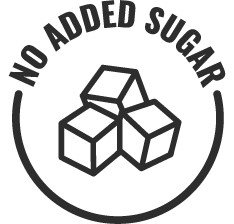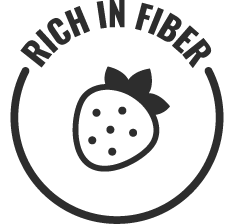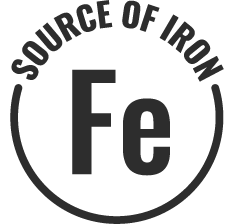 More smoothies
INGREDIENTS
Strawberries
Banana i

Banana, Ascorbic Acid, Citric Acid, Malic Acid

Kiwi
Lychee
Dragon Fruit
Pea Protein *
Açai Powder *
Maca *
Hemp Protein
Chia Seeds
Flax Seeds
Organic
SUPERFOOD HIGHLIGHTS
Honest and simple ingredients that nourish you from the inside out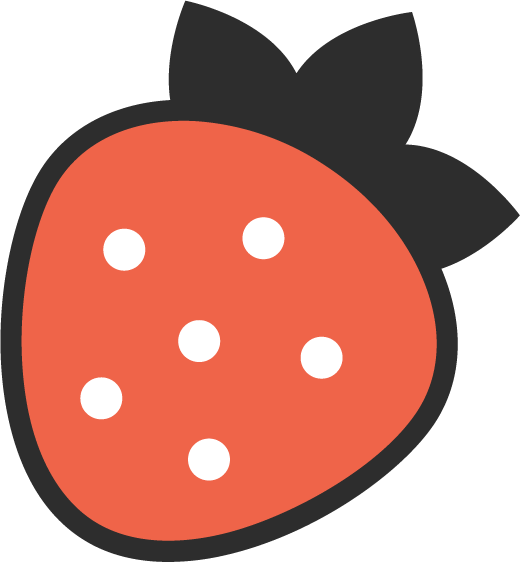 Strawberries
A low-calorie treat, these berries are a great source of vitamin C which promotes skin and immune health and are abundant in healthy antioxidants.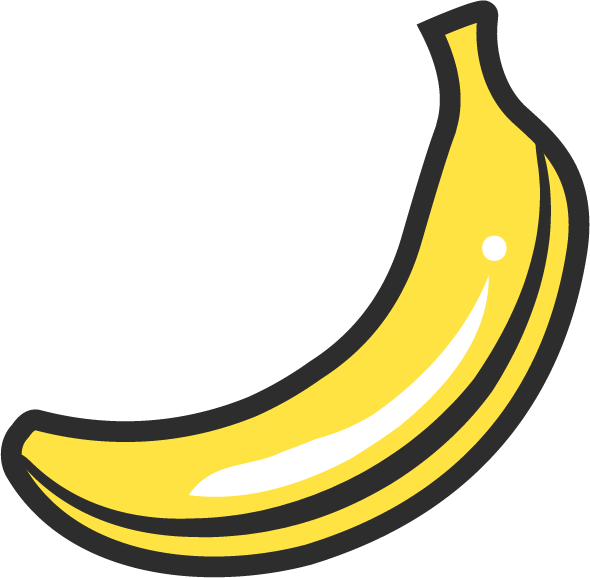 Banana
Packed with Potassium and Vitamin B6; two nutrients that are well known to promote heart health, this fruit is a fan fav. Bananas are also a good source of Vitamin C, a powerful antioxidant.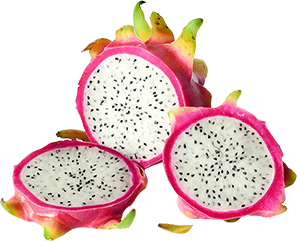 Dragon Fruit
This delicious fruit has a high fibre content making it a great source of prebiotic fibre that may promote the growth of healthy bacteria in the gut. Dragon fruit is also one of the few fruits that contain iron and magnesium –essential minerals that our bodies need for optimal health.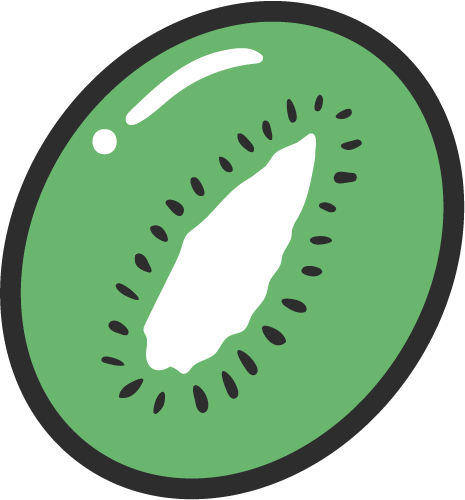 Kiwi
Pack a punch of flavor, vitamins, and antioxidants. Powerful plant compounds found in kiwis have shown to support lung function, digestion and immunity.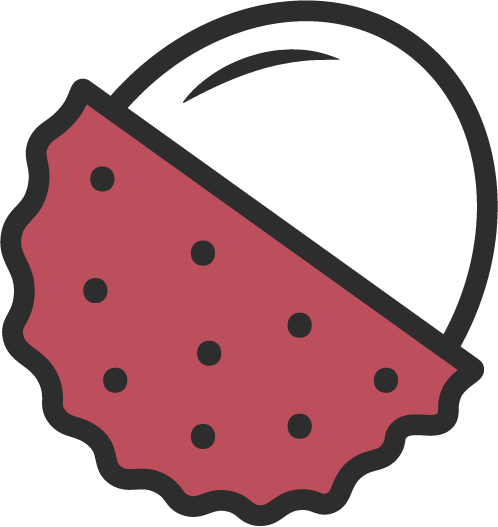 Lychee
This floral fruit contains a great source of vitamin C (yay for skin health!) and several beneficial antioxidants. Making them an excellent addition to a healthy diet.
HOW TO PREPARE
1. Fill Add your favourite liquid into the pre-proportioned cup.
2. Blend & enjoy Pour everything into a blender and serve!
PERFECT PAIRING
Looking for something new? Superfoodies who love Pink Dragon also liked these cups…
6607 reviews
4.7 overall rating
Reviews
Verified Buyer
aaaaa
My kids fave
Great for little ones. They love the taste and the flavours are unique but familiar as well.
Tips:
Best blended up with juice
Verified Buyer
aaaaa
One of my favourite smoothies
Love the combination of dragon fruit, strawberries, blueberry and kiwi fruit!
Verified Buyer
aaaaa
Very good
The dragon fruit is a nice change in flavor
Verified Buyer
aaaaa
Extremely Flavorful
The burst of different flavors is amazing! Although a little less sweet for my taste but nothing a little sugar can't fix.
Verified Buyer
aaaaa
Delicious!
I love lychee and all the amazing fruits in this smoothie! The taste is wonderful and yes I plan to get this regularly. I mixed mine with water and it's quite refreshing and I added collagen powder to it which blended well.
Verified Buyer
aaaaa
Really good
This flavor is fun and definitely on the sweet side. My only complaint is that it makes my throat a little dry and scratchy.
Tips:
Used coconut water
Verified Buyer
aaaaa
Pink Dragon .. pink kiwi more like
Tart love that! I feel like the kiwi is more of the star. I'm a fan of all of these fruits. I eat lychee and dragon fruit a lot. They are very subtle flavors couldn't taste much of that. Still a good smoothie
Verified Buyer
aaaaa
Tie for my very favorite!
Oh my goodness, this one is SO good! After my first delivery, I added several of these to each order!
Verified Buyer
aaaaa
A Great Blend
This flavor was mellow and none of the fruits did not overpower each other.
Tips:
Almond Milk
Verified Buyer
aaaaa
Very tropical!
I couldn't distinguish the dragon fruit in this but it was tropical and delicious. I'm getting it again.