Blueberry & Cacao
from
$6.99
$3.49
-50% OFF
If chocolate covered blueberries were a drink, this would be IT! This chocolate and blueberry smoothie is bursting with fiber rich ingredients like blueberries, bananas, dates and cacao. We all need a little more fiber in our lives, it benefits our gut bacteria and helps us feel fuller longer. And when it tastes this great, you would be crazy not to give it a try.
More smoothies
INGREDIENTS
Blueberries
Bananai

Banana, Ascorbic Acid, Citric Acid, Malic Acid

Kale
Dates
Avocadoi

Avocado, Citric Acid, Ascorbic Acid

Cacao
Sunflower Seeds
Pea Protein
Maca
Non-Alcoholic Vanilla
Himalayan Sea Salt
SUPERFOOD HIGHLIGHT
Honest and simple ingredients that nourish you from the inside out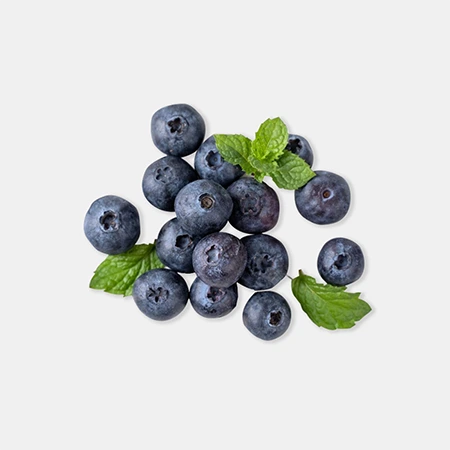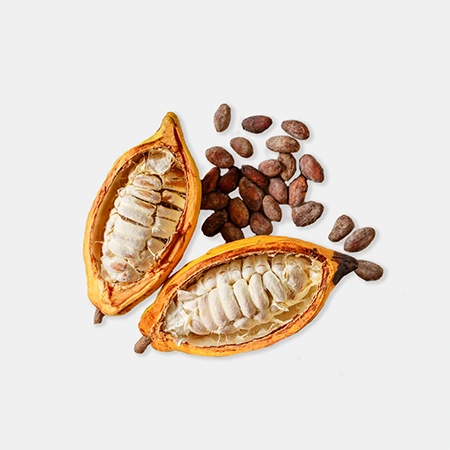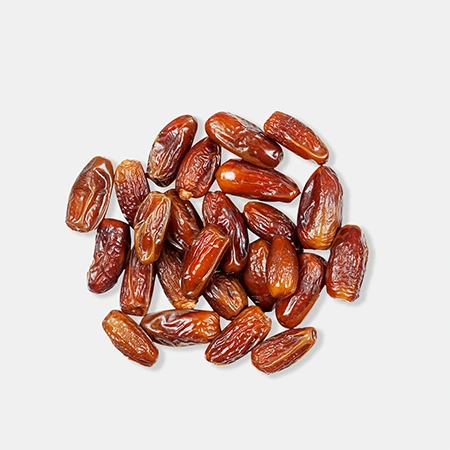 Blueberries are small yet mighty. These tasty superfoods are packed with anthocyanins, a type of antioxidant that adds to the fruit's gorgeous colour and health benefits. Anthocyanins will protect your body from oxidative stress, inflammation, and heart disease. Blueberries also contain a good amount of fibre and manganese. Manganese is an essential mineral that is needed for normal metabolism and energy production.
Source: Canada
Cacao is packed with flavanols, antioxidants that work to improve heart health, reduce stress, and improve cognitive function.
Source: Peru
Dates loaded with fibre that can help to prevent constipation, increase nutrient absorption, and improve blood sugar levels. They also have a low GI, making them a diabetic-friendly snack.
Source: Tunisia
BENEFITS, EXPLAINED
Clean digestion
How this helps me:
High in fiber makes it great for digestion. Fiber promotes nutrient absorption and the growth of healthy gut bacteria. It also helps to keep the digestive system moving, preventing constipation and reducing symptoms of IBS.
Backed by:
Apple, Banana, Berries, Dragon Fruit, Flax Seeds, Spinach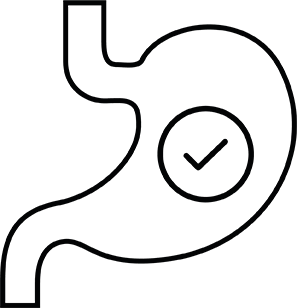 Contains Iron
How this helps me:
Iron is a component of red blood cells. These cells carry oxygen around the body, helping to energize you. Iron also aids in cognitive function, immunity, and skin health.
Backed by:
Cacao, Carrot, Chia, Dates, Hemp, Lychee, Strawberry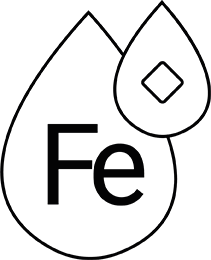 Vitamin C booster
How this helps me:
Vitamin C is a dietary antioxidant that boosts the immune system, prevents free radical damage, and protects the skin.
Backed by:
Acerola, Berries, Cauliflower, Cherry, Dates, Mango, Papaya, Pineapple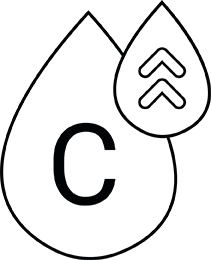 HOW TO PREPARE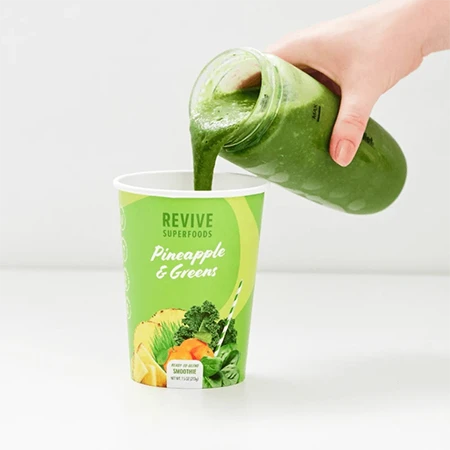 01 Fill your cup all the way to the top with your preferred liquid (or follow or liquid guide) *We recommend adding Almond Milk
02

Pour everything into a blender, blend until smooth, pour back into your on the go cup and enjoy.
4.2

OVERALL RATING
3,979

REVIEWS
Ebunoluwa A.
Verified Buyer
3 days ago
aaaaa
Good one
I liked this
Amber L.
Verified Buyer
November 15, 2023
aaaaa
Nutritious ingredients
This is one I choose when I feel my body needs some extra nutrition!
Joy M.
Verified Buyer
November 15, 2023
aaaaa
Yummy!
I love it, one of my favorites! I love everything added to it to make it fuller!
Kayla T.
Verified Buyer
November 7, 2023
aaaaa
MY FAVORITE FLAVOR!!!!
I order at least 3 of these in every single box. This is the best flavor in my opinion! I mix it with coconut milk and local honey and it is so perfect every single time!
Matt J.
Verified Buyer
October 17, 2023
aaaaa
Aweeesome
This one is one of my favorites and already on the next box.
Vipin V.
Verified Buyer
August 31, 2023
aaaaa
Mix of taste
Mix of different taste
Stefanie P.
Verified Buyer
August 7, 2023
aaaaa
Chocolate goodness
Good chocolate flavor and blended well. It could have been a tad sweeter. The blueberry was a little lost.
Natasha D.
Verified Buyer
July 17, 2023
aaaaa
Great taste
I really enjoyed the taste of this one
Renee D.
Verified Buyer
July 17, 2023
aaaaa
If you like fruit and chocolate…
I think if I liked the idea of blueberry and chocolate, I would like this more. I think it tastes fine, but I don't love chocolate and fruit mixed, so it's because of my own personal preference that this is not my favorite.
Katie H.
Verified Buyer
July 10, 2023
aaaaa
Very good
I didn't know if I was gonna like this one but I love it!