Blue Cacao
4.9
3914

reviews
If chocolate covered blueberries were a drink, this would be IT! This chocolate and blueberry smoothie is bursting with fiber rich ingredients like blueberries, bananas, dates and cacao. We all need a little more fiber in our lives, it benefits our gut bacteria and helps us feel fuller longer. And when it tastes this great, you would be crazy not to give it a try.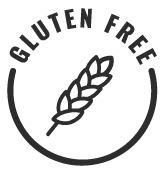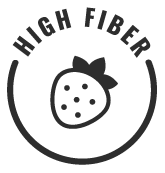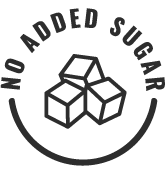 More smoothies
MAIN INGREDIENTS
Blueberries
Banana
Kale
Dates
Avocado
Cacao *
Sunflower Seeds
Maca *
Non-Alcoholic Vanilla
Himalayan Sea Salt
Organic
GUILT-FREE INGREDIENTS
Honest and simple ingredients that nourish you from the inside out
Dates
Mother nature's natural sweetener. Dates are rich in fiber promoting digestive health, antioxidants and plant compounds that support brain health.
Avocado
This delicious fruit is filled with healthy fat and fibre. The powerful combination of fat and fibre helps you feel full longer. Further, avocados are nutrient-packed with over 20 vitamins, minerals and phytonutrients. Giving you a powerful and delicious nutrient boost!
Blueberries
Bluebs for the win! One of the most nutrient-dense berries around. Blueberries are rich in antioxidants and plant compounds that support heart health and brain function.
Kale
The king of vitamin K; kale is known to activate proteins in the body and is a great plant-based source of calcium for stronger bones
HOW TO PREPARE
1. Fill Add your favourite liquid into the pre-proportioned cup.
2. Blend & enjoy Pour everything into a blender and serve!
PEOPLE ALSO BOUGHT
Looking for something new? Superfoodies who love Blue Cacao also liked these cups…
3914 reviews
4.9 overall rating
Reviews
Verified Buyer
aaaaa
Healthy
I like that this one is packed full of healthy bits but still tastes good.
Verified Buyer
aaaaa
So good! But Stains!
Such a great tasting smoothie, but spilled a little on my white countertops and it instantly stained! Be careful!
Tips:
Don't spill!
Verified Buyer
aaaaa
Sweet and smooth
I liked this one more then I thought I would. Packed with blueberries! And the chocolate makes it so smooth.
Verified Buyer
aaaaa
Heaven!
Chocolate Vegetable Fiesta!
Tips:
Blend with Dark Chocolate almond milk and a bit of heavy cream
Verified Buyer
aaaaa
Okay, not my favorite
This was slightly bitter - not sure why. It was okay, but not favorite of the chocolate ones. Hint of Mint was my favorite.
Verified Buyer
aaaaa
Unique
pretty color and pretty healthy too
Verified Buyer
aaaaa
Excellent!
How can you go wrong with blueberries and chocolate?
Tips:
Mixed it with 1/2 cup ice, dark chocolate almond milk, coffee beans to replace my morning coffee with a refreshing healthy smoothie. It really is delicious this way and enough to share!
Verified Buyer
Verified Buyer
aaaaa
Good
Good smoothie. The dates impressed me as I would get a small little trace of them every so often and it made the smoothie even better. I would have liked more blueberries or chocolate taste. It was quite good though. I will buy again
Tips:
Half chocolate almond milk half unsweetened vanilla almond milk used
Verified Buyer
aaaaa
Delicious!
Absolutely love this smoothie! I would add just a bit more liquid than suggested to get a smoother texture, but the flavour was amazing!