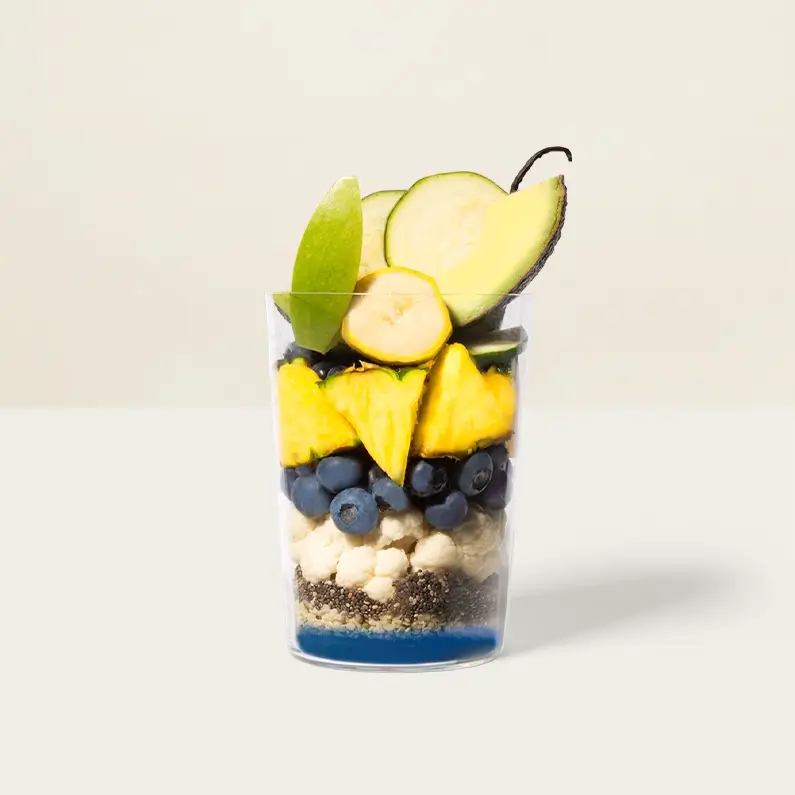 Blueberry & Spirulina
Also known as Berry Blü
4.9
4376

reviews
Ready for a burst of Vitamin C and kick of manganese for all your antioxidant needs? If so, our Blueberry & Spirulina smoothie is your new bestie. This smoothie is made with nutrient dense superfoods like blueberries, cauliflower and pineapple. This magical blue blend creates a smoothie that is rich in Vitamin C and manganese. While most of us know Vitamin C as a powerful antioxidant we must inform you that manganese also has exceptional antioxidant abilities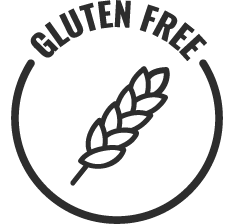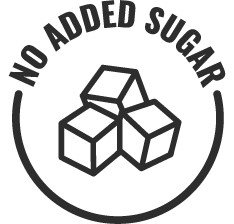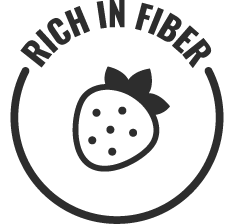 More smoothies
INGREDIENTS
Banana i

Banana, Ascorbic Acid, Citric Acid, Malic Acid

Pineapple
Zucchini
Cauliflower
Blueberries
Raspberries
Lime Extract
Spirulina
Pea Protein *
Non-Alcoholic Vanilla
Chia Seeds
Hemp Protein
Organic
SUPERFOOD HIGHLIGHTS
Honest and simple ingredients that nourish you from the inside out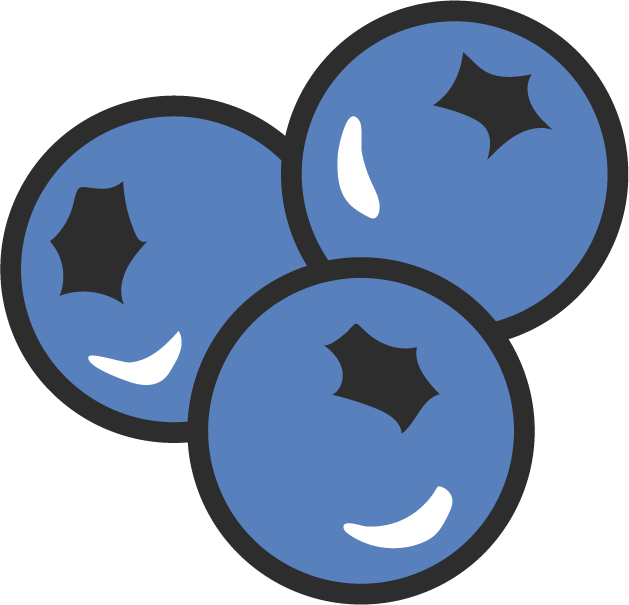 Blueberries
Bluebs for the win! One of the most nutrient-dense berries around. Blueberries are rich in antioxidants and plant compounds that support heart health and brain function.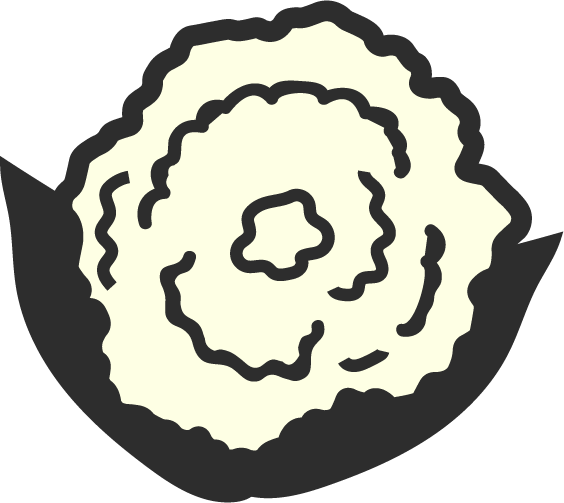 Cauliflower
Perks of being a cauliflower? The list is extensive. Cauliflower is rich in fibre which promotes digestive health and inflammatory reducing antioxidants.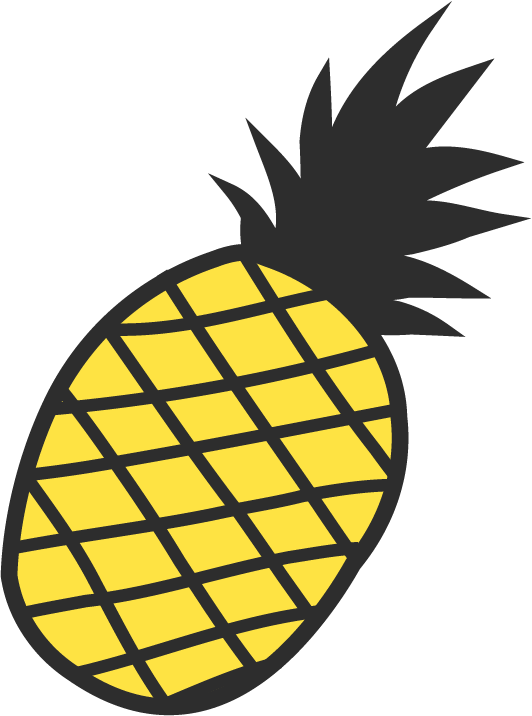 Pineapple
Loaded with vitamin C and manganese, pineapple is an antioxidant-rich fruit that protects your immune system and helps maintain a healthy metabolism.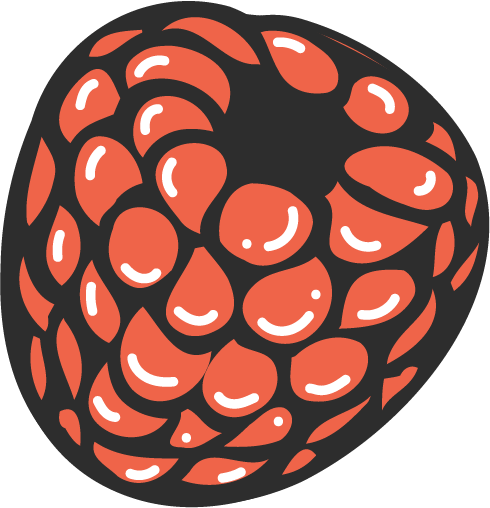 Raspberries
A major source of fiber, vitamin C, and manganese, raspberries keep you feeling full longer, help with iron absorption, and support your overall bone health.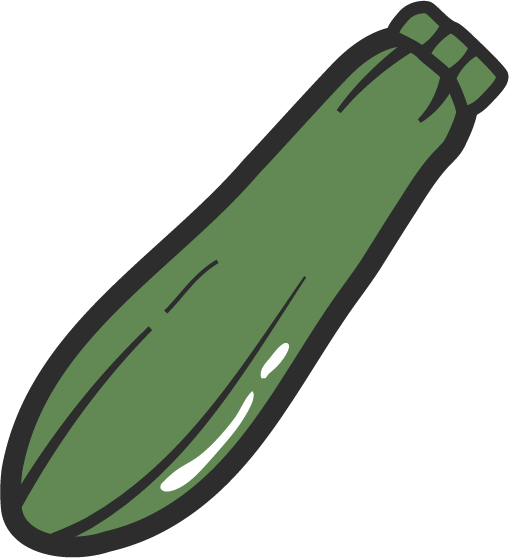 Zucchini
High in vitamin A to support your vision and full of antioxidants that benefit your skin and overall health. Gimme that glow!
HOW TO PREPARE
1. Fill Add your favourite liquid into the pre-proportioned cup.
2. Blend & enjoy Pour everything into a blender and serve!
PERFECT PAIRING
Looking for something new? Superfoodies who love Berry Blü also liked these cups…
4376 reviews
4.9 overall rating
Reviews
Verified Buyer
aaaaa
one of my faves
out of all the smoothies I selected in my box, I did not think that this one would be up there. I love a good tart smoothie and this just hit the spot - bursted with flavour.
Tips:
I just added water and it was delicious. you really taste all the flavours of the actual contents and fruit - not big on milk.
Verified Buyer
aaaaa
This is a good one!
The combination of ingredients is really good.
Verified Buyer
aaaaa
sweet and savoury
Very delicious and sweet.
Verified Buyer
aaaaa
One of my favorites!
This one is great for my sweet tooth! Love the flavor!
Tips:
While it does not require it, sometimes I will add a few more blueberries.
Verified Buyer
aaaaa
Good
Good, less sour would have been even better.
Verified Buyer
aaaaa
Sour creamsicle
A Little bit too sour to my taste maybe the pineapple, i could not define it
Verified Buyer
Verified Buyer
aaaaa
RAD
fee good eating this and the color is so cool
Verified Buyer
aaaaa
WOW
An unexpected favourite!
Verified Buyer
aaaaa
Tasty & fun
Yummy fruit and a fun colour!