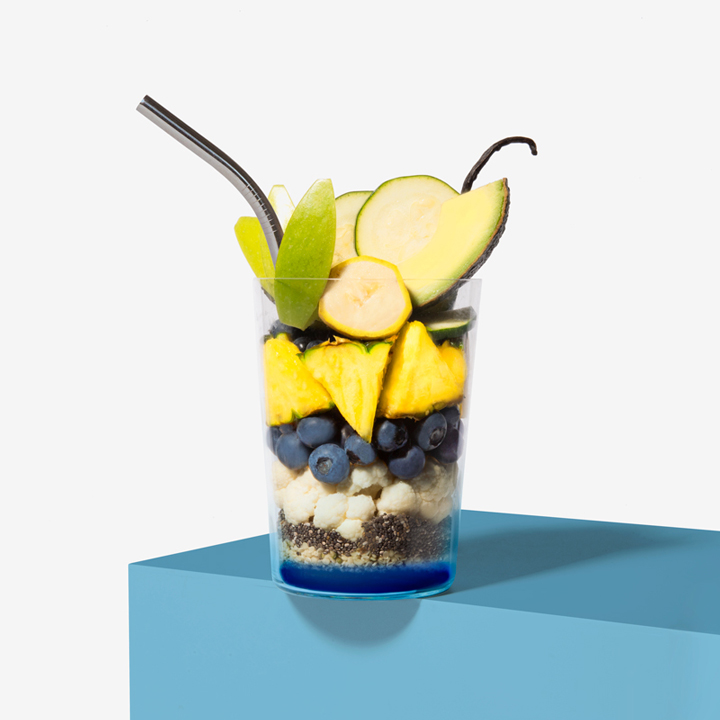 Berry Blü
4.6
4314

reviews
Ready for a burst of Vitamin C and kick of manganese for all your antioxidant needs? If so, our Blueberry & Spirulina smoothie is your new bestie. This smoothie is made with nutrient dense superfoods like blueberries, cauliflower and pineapple. This magical blue blend creates a smoothie that is rich in Vitamin C and manganese. While most of us know Vitamin C as a powerful antioxidant we must inform you that manganese also has exceptional antioxidant abilities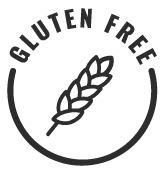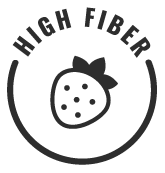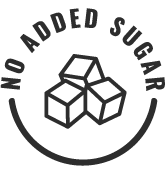 More smoothies
MAIN INGREDIENTS
Banana
Pineapple
Zucchini
Cauliflower
Blueberries
Raspberries
Lime Extract
Spirulina
Non-Alcoholic Vanilla
Chia Seeds
Hemp Protein
GUILT-FREE INGREDIENTS
Honest and simple ingredients that nourish you from the inside out
Blueberries
Bluebs for the win! One of the most nutrient-dense berries around. Blueberries are rich in antioxidants and plant compounds that support heart health and brain function.
Cauliflower
Perks of being a cauliflower? The list is extensive. Cauliflower is rich in fibre which promotes digestive health and inflammatory reducing antioxidants.
Pineapple
Loaded with vitamin C and manganese, pineapple is an antioxidant-rich fruit that protects your immune system and helps maintain a healthy metabolism.
Raspberries
A major source of fiber, vitamin C, and manganese, raspberries keep you feeling full longer, help with iron absorption, and support your overall bone health.
HOW TO PREPARE
1. Fill Add your favourite liquid into the pre-proportioned cup.
2. Blend & enjoy Pour everything into a blender and serve!
PEOPLE ALSO BOUGHT
Looking for something new? Superfoodies who love Berry Blü also liked these cups…
4314 reviews
4.6 overall rating
Reviews
Verified Buyer
aaaaa
Favourite
I was so shocked by how much I loved this one! The taste is so strong and delicious. I love that it is sweet but has a little zing.
Verified Buyer
aaaaa
Very tart and refreshing
This one is very tart but taste fresh and tropical.
Verified Buyer
aaaaa
Berry Blu, what's your secret?
I've been getting smoothies for awhile now and have tried pretty much everything, and the Berry Blu is my absolute fav. I've taken a picture of the ingredients like 5 times to remind myself, but there's some magic combination in here.
Tips:
I do almond milk with all of them and it works great here.
Verified Buyer
aaaaa
Perfect!
Perfect balance of sour and sweet
Verified Buyer
aaaaa
Sooo good
This one was absolutely delicious. We actually split this into two cups...one with coconut milk and one with regular milk. Both delicious! My family really enjoyed this smoothie.
Verified Buyer
aaaaa
delicious
one of my favourites! Has a great taste and a slight tang.
Tips:
Usually add a bit more protein powder and just use water with it. Turns out great
Verified Buyer
aaaaa
Tasty
This was tasty and tart!
Verified Buyer
aaaaa
Very good
tastes great
Verified Buyer
aaaaa
So good
Like seriously
Verified Buyer
aaaaa
Good
I thought this one was very yummy, but definitely not one of my staples. Would recommend it to someone to try though!