Morning Mocha
4.7
23 reviews
Are you a frap lover? Why not supercharge your frap with healthy fats? Healthy fat from almonds, cacao, and MCT oil give you a sustainable energy boost. They make this cold brew coffee based smoothie the perfect morning pick-me-up. This smoothie designed for coffee lovers also contains cauliflower for creaminess (we promise you can't taste it) and banana for a sweet touch.
Benefits
Cleansing

Stress-Relief

Immunity Boosting

Anti Inflammatory

Beautifying

Digestive Support
The Goods
Cold Brew Coffee
Cauliflower
Banana
Cacao
MCT Oil
Ceylon Cinnamon
Himalayan Salt
Nutrition Facts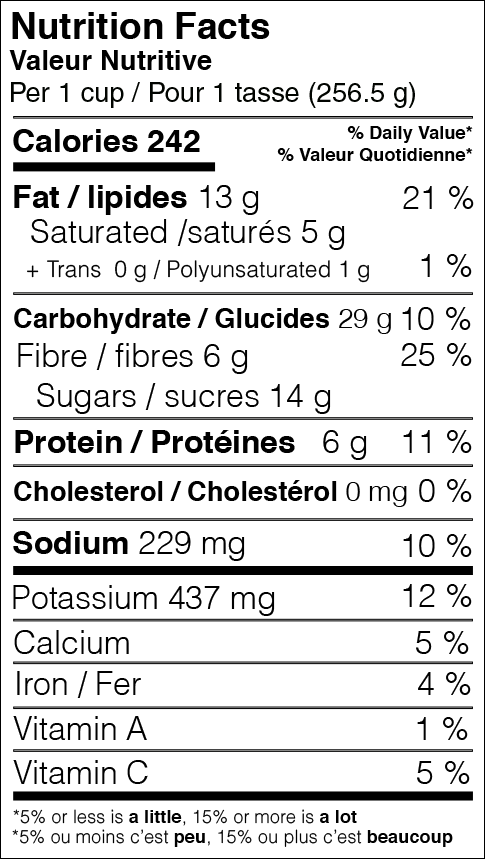 How To Blend
Step 1 Fill your smoothie cup all the way to the top with your favourite liquid
Step 2 Toss all the good stuff into your blender and blend until smooth
Step 3 Pour your delicious smoothie back into your ready-to-go cup, pop the lid back on and enjoy!
Reviews
Overall Rating: 4.7/5
based on 23 reviews
aaaaa
Hyegyeong P
September 16, 2019
disgusting
could never finish a cup
aaaaa
Christy X
September 16, 2019
Not sure about Mocha
Kind of confused if I'm drinking a mocha or a smoothie. I prefer the fruity ones but thats purely peronal preference.
aaaaa
Amanda A
September 12, 2019
My favorite!
This is by far my favorite smoothie! It doesn't have a bitter taste, gives me a great morning pick me up and is delicious!
aaaaa
Alison B
Verified
September 11, 2019
My go to
So satisfying for the morning... love it
aaaaa
Lisa P
Verified
September 11, 2019
Bland
I was not a fan. It was way too bland. I ended up adding an extra shot of espresso as well as some sweetened almond milk creamer
aaaaa
Stephanie C
Verified
September 11, 2019
Delicious!!!
The perfect way to start your day. Very much a chocolate/coffee taste.
aaaaa
Maria I
Verified
September 3, 2019
Aaahhhhhmazing!!!
That smell of coffee in the smoothie is amazing and keeps me full for a couple hours! This one is my favorite I only wished I had order more!!
Tips:
I add one scoop of my protein powder which is chocolate flavor and taste amazing!
aaaaa
Alison K
Verified
September 3, 2019
My favorite (so far)!
This smoothie is absolutely delicious and makes for a great morning. If you're a coffee fan, I highly suggest it! I honestly can't wait to order more.
Tips:
I add chia seeds & collagen peptides to all of mine for extra goodness!
aaaaa
Nisa G
Verified
September 3, 2019
aaaaa
Lori B
Verified
September 3, 2019
Amazing
Love the taste of morning mocha Great way to fuel up for your day.
Tips:
Used almond milk adding exceptional flavour
More Reviews