Hazy Coco
4.7
37 reviews
An incredible fusion of chocolate and hazelnut – better than any spread you've ever tried! PLUS it's healthy with NO added sugar. It's the perfect treat, with no guilt! Superfoods upon superfoods, upon SUPERFOODS! That's how we define this protein-packed smoothies. It's crafted with premium ingredients like chickpeas, hazelnuts, cacao, and cold brew! We snuck in quite a few veggies there for the picky eaters in your life! This one is a team fav for its disease-fighting superpowers!
Benefits
Energizing

Workout Recovery

Anti Inflammatory
The Goods
Banana
Zucchini
Chickpeas
Cold Brew Coffee
Cacao
Vega Sport Protein
Hazelnut Butter
Medjool Dates
Himalayan Salt
Superfood Highlights
Cacao
This unprocessed chocolate superfood is loaded with amazing nutrition and contains an impressive amount of antioxidants. Reason being that raw cacao is made by cold-pressing unroasted cocoa beans so the nutritional benefits aren't lost during processing. Cacao is a great source of anandamide, which is a neurotransmitter that stimulates a sense of happiness and mental well-being – AKA mood booster!
Himalayan Salt
Himalayan salt is made from rock crystals of salt that have been mined from areas close to the Himalayas, often in Pakistan. It gets its rosy hue from trace minerals in the salt, like magnesium, potassium, and calcium.
Nutrition Facts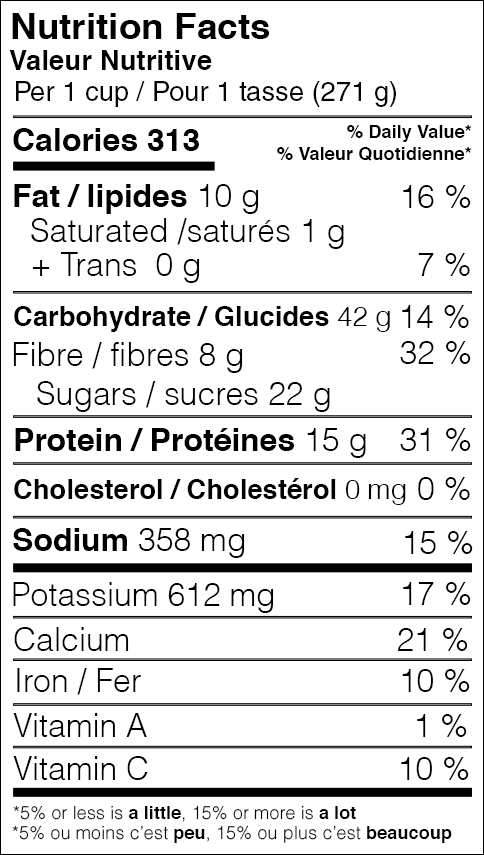 How To Blend
Step 1 Fill your smoothie cup all the way to the top with your favourite liquid
Step 2 Toss all the good stuff into your blender and blend until smooth
Step 3 Pour your delicious smoothie back into your ready-to-go cup, pop the lid back on and enjoy!
Reviews
Overall Rating: 4.7/5
based on 37 reviews
aaaaa
Mirit R
Verified
November 18, 2019
One word: WOW
This one is one of the best! I love it that it's healthy and tasty. I'm getting more :)
aaaaa
Anadia R
Verified
November 18, 2019
As good as everyone says
Fresh but hits a sweet spot. I'd drink this as a healthy dessert even. The nuts give it a creamy taste
Tips:
Add walnuts to give it a heavy creamy taste
aaaaa
Sabrina D
Verified
November 8, 2019
YUM
Delicious chocolatey-coffee flavour. Definitely recommend! Also, this one's got high protein so it keeps me full for a while!
aaaaa
Renee L
Verified
November 6, 2019
Good
This one is a good choice
aaaaa
Mary W
Verified
November 4, 2019
Best icy latte ever
Very creamy with lots of layers of flavor. Could use just a bit more cacao but I'm a chocoholic.
aaaaa
Juliette Z
Verified
October 29, 2019
Best one yet!
I love Hazelnuts! This was a perfect replacement for my normal coffee boost. Tasted like a Nutella smoothie between the hazelnuts and cacao. Perfectly filling.
aaaaa
Rochelle M
Verified
October 29, 2019
I liked it
I liked this one the best so far.
aaaaa
rohini b
Verified
October 19, 2019
Tasty
Sweet and creamy but powder aftertaste
aaaaa
Ella W
Verified
October 19, 2019
So good!!!
This one is hands down my favourite! Super filling for breakfast on the go!
Tips:
Unsweetened almond milk
aaaaa
Rachel L
Verified
October 5, 2019
Just enough chocolate
I think this one is my favorite. I adore it!
Tips:
Made with whole milk
More Reviews