Hazy Coco
4.6
20 reviews
An incredible fusion of chocolate and hazelnut – better than any spread you've ever tried! PLUS it's healthy with NO added sugar. It's the perfect treat, hold the guilt! Superfoods upon superfoods, upon SUPERFOODS! That's how we define this protein packed smoothies. It's crafted with premium ingredients like chickpeas, hazelnuts, cacao, and cold brew! We snuck in quite a few veggies there for the picky eaters in your life! This one is a team fav for its anti-cancer and blood pressure regulating properties.
The Goods
Banana
Zucchini
Chickpeas
Cold Brew Coffee
Cacao
Vega Sport Protein
Hazelnut Butter
Medjool Dates
Himalayan Salt
Nutrition Facts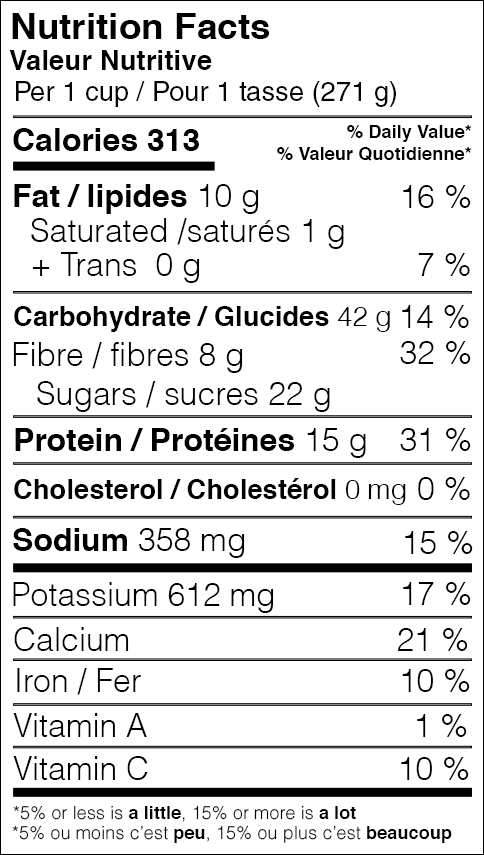 How To Blend
Step 1 Fill your smoothie cup all the way to the top with your favourite liquid
Step 2 Toss all the good stuff into your blender and blend until smooth
Step 3 Pour your delicious smoothie back into your ready-to-go cup, pop the lid back on and enjoy!
Reviews
Overall Rating: 4.6/5
based on 20 reviews
aaaaa
Christy X
September 16, 2019
Delicious
Great after an intense morning workout
aaaaa
Alison B
Verified
September 11, 2019
So delicious
Definitely one of my faves, love the added veggies
aaaaa
Lisa P
Verified
September 11, 2019
This one is good!
Delicious, chocolatey, would order more
Tips:
Unsweetened cashew milk
aaaaa
Gabrielle T
Verified
September 3, 2019
Super!
Delicious and you feel well nourished after!
aaaaa
Julie P
Verified
September 3, 2019
Healthy Milkshake
I LOVED IT, party if flavor.
Tips:
I did half of the cup cappuccino soy milk and the other half water. It tasted like a milkshake, without the dairy product.
aaaaa
Sheena G
Verified
August 13, 2019
So Good!!!
This is the first one I've had tried so far and it is amazing!! It tastes like chocolate covered bananas. I'm very impressed with this smoothie. I will definitely be ordering more of these 😀
Tips:
I mixed this with skim milk.
aaaaa
Megan M
Verified
August 13, 2019
My absolute FAVOURITE!
This is the creamiest, most delicious, coco/coffee combo and it is definitely my number one favourite out of all of the smoothies I've tried. It's the perfect smoothie for breakfast or even a late night snack to curb those cravings for sweets.
Tips:
I mix mine with cashew milk to make it ultra creamy.
aaaaa
Monika W
Verified
August 13, 2019
Chocolate Smoothie
with a hint of coffee, bananas. It tastes good! But for anyone who isn't used to plant based protein, there may be an aftertaste or chalky texture (which is minimal in this smoothie, but still there).
Tips:
Used almond milk
aaaaa
Marie-gil L
Verified
July 21, 2019
Craving this smoothy!!
This was the first smoothy I tried of my first Revive order and to be honest, the first time I tried it I was unsure if I liked the taste since it isn't really sweet. When I tried my other cup another day there was something different (maybe I was a bit more used to the taste) and it became my favorite smoothy. I've tried 7 of the other smoothies but there is something about this smoothie that I crave now. Definitely adding a couple of these to my next order!
aaaaa
Jinghan Z
Verified
June 24, 2019
Im a chocolate guy!
I love tasting chocolate especially in the morning. This smoothie really delivers that and its a perfect amount. All the other ingredients fit perfectly. One of my favourite smoothies!!
More Reviews