Hazy Coco
An incredible fusion of chocolate and hazelnut – better than any spread you've ever tried! PLUS it's healthy with NO added sugar. It's the perfect treat, hold the guilt! Superfoods upon superfoods, upon SUPERFOODS! That's how we define this protein packed smoothies. It's crafted with premium ingredients like chickpeas, hazelnuts, cacao, and cold brew! We snuck in quite a few veggies there for the picky eaters in your life! This one is a team fav for its anti-cancer and blood pressure regulating properties.
The Goods
Banana
Zucchini
Chickpeas
Cold Brew Coffee
Cacao
Vega Sport Protein
Hazelnut Butter
Medjool Dates
Himalayan Salt
Nutrition Facts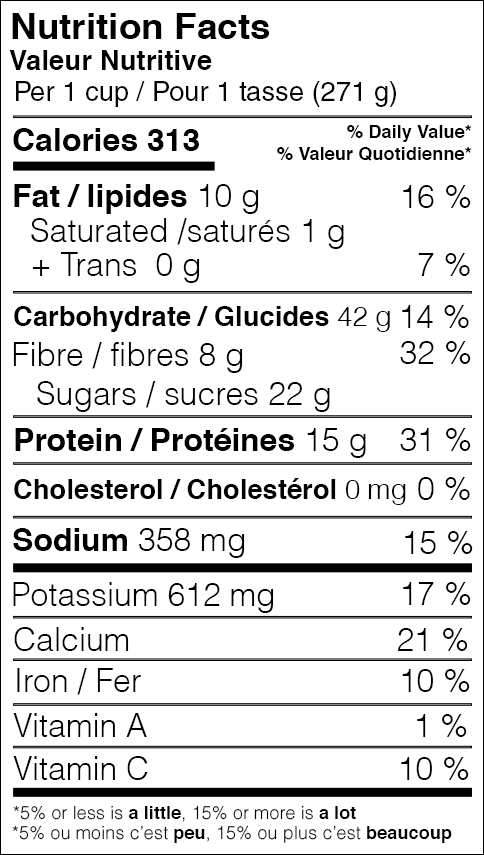 How To Blend
Step 1 Fill your smoothie cup all the way to the top with your favourite liquid
Step 2 Toss all the good stuff into your blender and blend until smooth
Step 3 Pour your delicious smoothie back into your ready-to-go cup, pop the lid back on and enjoy!
Reviews
Overall Rating: 4.4/5
based on 12 reviews
aaaaa
Marie-gil L
June 27, 2019
Craving this smoothy!!
This was the first smoothy I tried of my first Revive order and to be honest, the first time I tried it I was unsure if I liked the taste since it isn't really sweet. When I tried my other cup another day there was something different (maybe I was a bit more used to the taste) and it became my favorite smoothy. I've tried 7 of the other smoothies but there is something about this smoothie that I crave now. Definitely adding a couple of these to my next order!
aaaaa
Jinghan Z
Verified
June 24, 2019
Im a chocolate guy!
I love tasting chocolate especially in the morning. This smoothie really delivers that and its a perfect amount. All the other ingredients fit perfectly. One of my favourite smoothies!!
aaaaa
Melissa T
June 21, 2019
One of my favourites!
This is my favorite smoothie at the moment and I look forward to having it for breakfast. Just having that early boost I get from this smoothie makes my morning so much better.
aaaaa
Lisa M
Verified
June 10, 2019
Unreal
This smoothie is so good! A nice chocolate and coffee blend that is healthy, but doesnt taste "gross healthy"!
aaaaa
Janelle T
Verified
June 10, 2019
Too much COCO
Tastes like pure bitter cacao with a grainy consistancy
aaaaa
Heather H
Verified
May 17, 2019
Amazing get up and go drink!
Very unique! Never tried something like this. Very smooth and Frappuccino esque minus all the junkies calories! Don't be scared off by the chickpeas! Don't taste them at all!
aaaaa
Jennifer L
Verified
May 5, 2019
All Time Fave!!
Really great morning treat - keeps me going all morning, and satisfies my sweet tooth too ;)
Tips:
Let the ingredients thaw a few minutes before blending - the dates thaw out and sweeten, and also makes it easier to get the frozen ingredients into blender cups like magic bullet, ninja, etc.
aaaaa
Alyssa B
Verified
April 24, 2019
MY ABSOLUTE FAVOURITE
This one is amazing! I dont even drink coffee and I love it. It's the perfect punch in the morning, on my way to work
aaaaa
Theresa S
Verified
March 30, 2019
Favourite
So yummy, healthy, curve the cravings
Tips:
I used milk in mine.c
aaaaa
Jennifer P
Verified
March 16, 2019
Delicious!
This smoothie is amazing! taste like a milkshake, the whole family loves it.
Tips:
added peanut butter
More Reviews