Açai Twist
Turn back time with this antioxidant rich smoothie! Fresh and fruity Açai, blueberries, cherries, and raspberries are antioxidant-rich superfoods that reverse the effect of aging and protect the body from harmful pathogens. We also snuck some beets in for detoxification, but you wouldn't know if we didn't tell! To add to this smoothie's beautifying properties, we added omega-3 rich hemp hearts which encourage skin cell turnover.
Benefits
Cleansing

Energizing

Stress-Relief

Workout Recovery

Digestive Support
The Goods
Blueberries
Acai
Hemp Seeds
Raspberries
Banana
Beets
Cherries
Nutrition Facts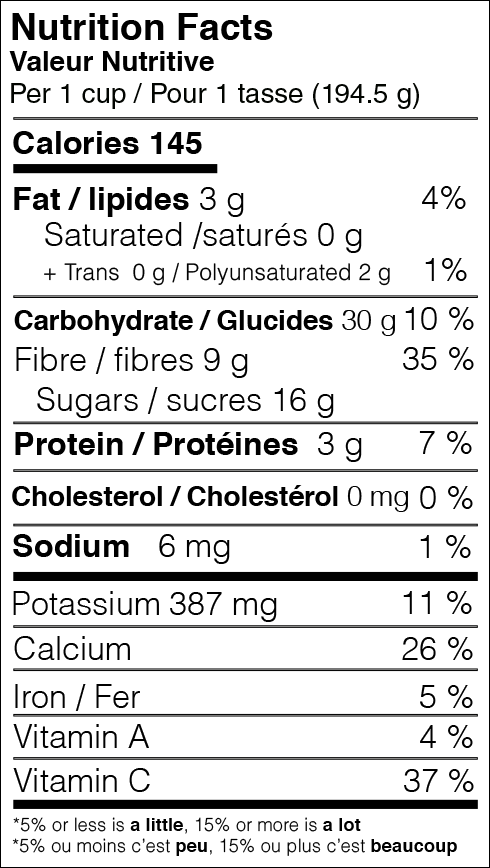 How To Blend
Step 1 Fill your smoothie cup all the way to the top with your favourite liquid
Step 2 Toss all the good stuff into your blender and blend until smooth
Step 3 Pour your delicious smoothie back into your ready-to-go cup, pop the lid back on and enjoy!
Reviews
Overall Rating: 4.8/5
based on 5 reviews
aaaaa
Seka E
Verified
June 24, 2019
perfect blend
Blending was easy, came out amazing and fresh! Healthy boost for the day!
Tips:
regular milk
aaaaa
Lawrence S
June 24, 2019
Berry tasty!
Definitely one of the best tasting smoothies I have ever tried. The berries all together deliver an amazing taste which compliments with the all the other ingredients.
aaaaa
Melissa T
June 21, 2019
Perfection!
This my first time using this product and my first choice was to try the Acai Cherry and LOVE IT!! If you don't really know what to choose and want to give one smoothie a go, this is your go-to!
aaaaa
Kara T
June 16, 2019
Love the taste!
Love the taste of this one! Awesome!
Tips:
I make it with original almond milk.
aaaaa
Shona M
June 13, 2019
Very nice!
Another of my favourites. I can't think Of anything I would change.
aaaaa
Chelsea C
Verified
June 10, 2019
Super fruity
This was a great smoothie, very dominant berry flavour - definitely can't taste the beets.
Tips:
Made with vanilla oat milk.
aaaaa
Melissa D
Verified
May 27, 2019
Good
This tastes good. Flavour easily made at home though.
aaaaa
Sarah B
Verified
May 17, 2019
The best berry smoothie
Delicious and tart and very fresh tasting.
aaaaa
Catherine G
Verified
May 17, 2019
yummy
I love acai bowls, and this smoothie is perfect for it., with added of coconut shreds, banana and raspberries or strawberries. Delicious! I'd order this smoothie again :)
Tips:
To make an acai bowls if you enjoy eating them with other fruits, coconut shreds or oats/seeds... I'd suggest using milk or little bit of water to make the smoothie thick and it'll help the fruits to stay ontop instead of having a runny smoothie. :D