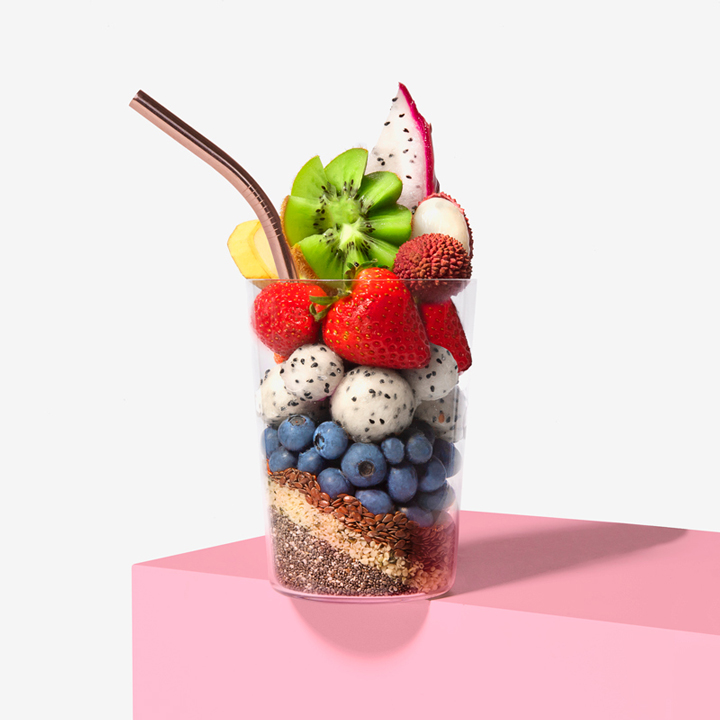 Pink Dragon
4.6
6539

reviews
The exotic smoothie that'll blow your local smoothie shops out of the water! This superfood smoothie features lychee, strawberries, dragon fruit, acai, blueberries, kiwi and banana. If you have never tasted lychee or dragon fruit, this is your chance to delight in this fruity and floral combo.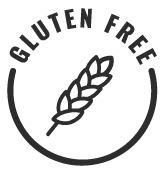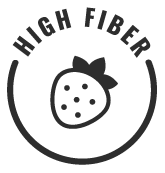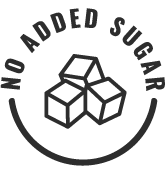 More smoothies
MAIN INGREDIENTS
Strawberries
Banana
Kiwi
Lychee
Dragon Fruit
Açai Powder *
Maca *
Hemp Protein
Chia Seeds
Flax Seeds
Organic
GUILT-FREE INGREDIENTS
Honest and simple ingredients that nourish you from the inside out
Banana
Packed with Potassium and Vitamin B6; two nutrients that are well known to promote heart health, this fruit is a fan fav. Bananas are also a good source of Vitamin C, a powerful antioxidant.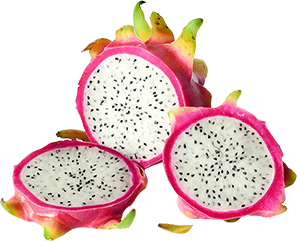 Dragon Fruit
This delicious fruit has a high fibre content making it a great source of prebiotic fibre that may promote the growth of healthy bacteria in the gut. Dragon fruit is also one of the few fruits that contain iron and magnesium –essential minerals that our bodies need for optimal health.
Kiwi
Pack a punch of flavor, vitamins, and antioxidants. Powerful plant compounds found in kiwis have shown to support lung function, digestion and immunity.
Lychee
This floral fruit contains a great source of vitamin C (yay for skin health!) and several beneficial antioxidants. Making them an excellent addition to a healthy diet.
HOW TO PREPARE
1. Fill Add your favourite liquid into the pre-proportioned cup.
2. Blend & enjoy Pour everything into a blender and serve!
PEOPLE ALSO BOUGHT
Looking for something new? Superfoodies who love Pink Dragon also liked these cups…
6539 reviews
4.6 overall rating
Reviews
Verified Buyer
aaaaa
MY TOP #1 Favotite
The Pink dragon is worth subscribing to revive for alone. I always get at least 3 in my order. I could never get tired of this delish combo! Whenever I have friends over, this is the smoothie I make to share.
Tips:
Add an extra packet of frozen acai & coconut water to turn this one into an acai bowl. Better than the ones at a cafe!
Verified Buyer
aaaaa
Favorite!!!
Refreshing and delicious
Verified Buyer
aaaaa
Love it
Delicious pink smoothie.
Tips:
great with lemonade
Verified Buyer
aaaaa
Surprising
It's ok if you like dragon fruits but I'm more into the chocolatier smoothies
Verified Buyer
aaaaa
Yum
Love dragon fruit this smoothie really hit the spot.
Tips:
I like adding orange juice to brighten it up a bit.
Verified Buyer
aaaaa
Yummy!
I don't usually have dragon fruit when I make my own smoothies so I love that this one adds things that I don't typically (and still tastes great).
Verified Buyer
aaaaa
Perfect smoothie
Perfect refreshment on a 100 degree day & super nutritious, too!
Tips:
Added coconut water for liquid.
Verified Buyer
aaaaa
Delicious
This one is really refreshing and the whole family enjoyed it. Tasted great with macadamia milk and a bit of regular yogurt.
Tips:
Split the fruits into two cups and blend one cup with your milk alternative for those with allergies

Verified Buyer
aaaaa
Yummy
My kids and I both love this one
Verified Buyer
aaaaa
So pretty!
Amazing taste and amazing nutrients!