Coffee & Cacao
Also known as
Morning Mocha
from
$6.99
$3.49
-50% OFF
Did someone say super charged frap with no added sugars, tons of fiber and heart healthy superfoods? Your morning cup of joe is going to be SO jealous. This chocolate and mocha smoothie is packed with heart healthy superfoods like avocado and cacao. As well as fibre rich goodies like bananas and cauliflower and of course the energy boosting superfood coffee! The collaboration is a blended cup of guilt free goodness that taste just as good (dare we say better) than your everyday plain jane frap.
More smoothies
INGREDIENTS
Bananai

Banana, Ascorbic Acid, Citric Acid, Malic Acid

Cauliflower
Avocadoi

Avocado, Citric Acid, Ascorbic Acid

Cacao
Pea Protein
Coffee
Ceylon Cinnamon
SUPERFOOD HIGHLIGHT
Honest and simple ingredients that nourish you from the inside out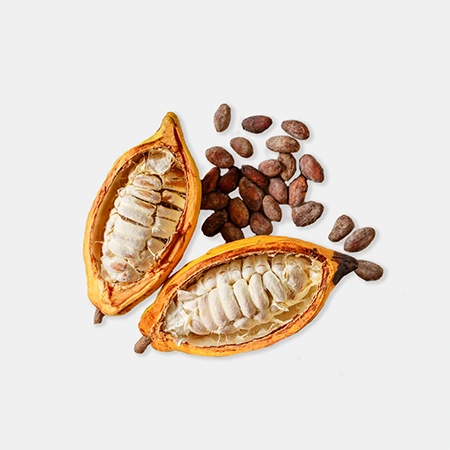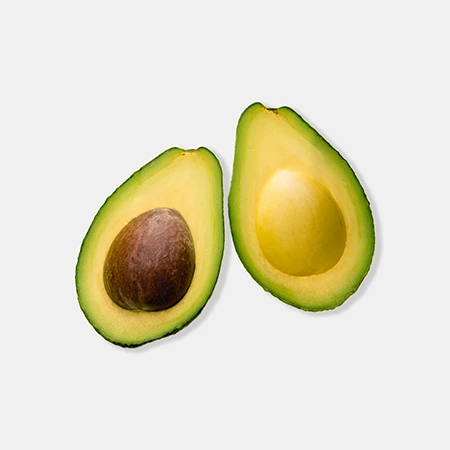 Coffee will increase your energy levels due to its caffeine content. Caffeine increases alertness, energy, and concentration when consumed in moderate levels. Coffee also contains a wide variety of antioxidants which can help with inflammation in the body.
Source: Ethiopia
Cacao is packed with flavanols, antioxidants that work to improve heart health, reduce stress, and improve cognitive function.
Source: Peru
A creamy superfruit packed with heart healthy fats and dietary fibre. Eating avocados can assist with gut health, prevent inflammation, and provide feelings of fullness.
Source: Peru
BENEFITS, EXPLAINED
Contains Iron
How this helps me:
Iron is a component of red blood cells. These cells carry oxygen around the body, helping to energize you. Iron also aids in cognitive function, immunity, and skin health.
Backed by:
Cacao, Carrot, Chia, Dates, Hemp, Lychee, Strawberry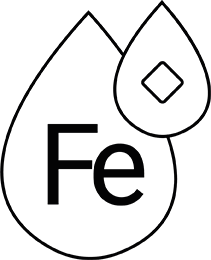 Rich in Vitamin B6
How this helps me:
Vitamin B6 is important for normal brain development. It also helps to keep the immune system and nervous system healthy.
Backed by:
Avocado, Banana, Mango, Pineapple, Spirulina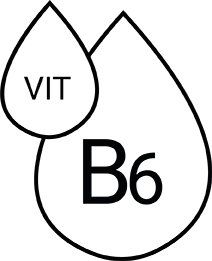 Vitamin C booster
How this helps me:
Vitamin C is a dietary antioxidant that boosts the immune system, prevents free radical damage, and protects the skin.
Backed by:
Acerola, Berries, Cauliflower, Cherry, Dates, Mango, Papaya, Pineapple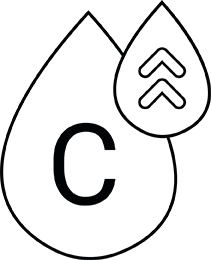 HOW TO PREPARE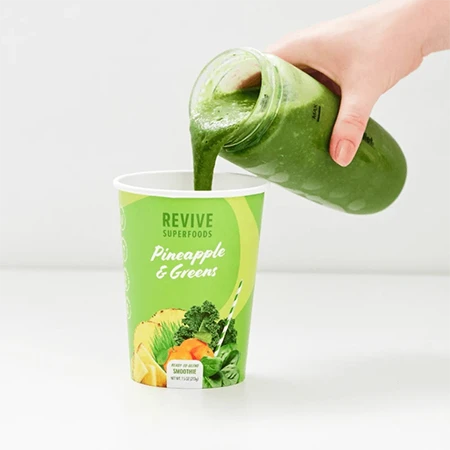 01 Fill your cup all the way to the top with your preferred liquid (or follow or liquid guide) *We recommend adding Chocolate Almond Milk
02

Pour everything into a blender, blend until smooth, pour back into your on the go cup and enjoy.
4.6

OVERALL RATING
5,440

REVIEWS
Ebunoluwa A.
Verified Buyer
3 days ago
aaaaa
Great combination
Never knew cauliflower could taste this good
Curtis S.
Verified Buyer
November 22, 2023
aaaaa
Coffee & Cacao
Amazing smoothie, one of my favourites!
Paramdeep S.
Verified Buyer
November 17, 2023
aaaaa
5 stars
one of my favorites
Amber L.
Verified Buyer
November 15, 2023
aaaaa
Yum!
I love this. There is a subtle coffee flavor and for someone who is no longer a coffee drinker, this is perfect.
Joy M.
Verified Buyer
November 15, 2023
aaaaa
Smoothie
I gave this one to a friend and they loved it!
Kayla T.
Verified Buyer
November 7, 2023
aaaaa
Great coffee replacement!
Love this flavor! I mix it with coconut milk and local honey and it tastes amazing! Love the coffee flavor! Love Revive!
Victoria D.
Verified Buyer
October 20, 2023
aaaaa
So good
I love this one it's amazing.
Tips: I made it thicker like icecream and it helped my sweet craving.
Matt J.
Verified Buyer
October 17, 2023
aaaaa
Great flavor
This one is one of my favorites and already on the next box.
Orletha S.
Verified Buyer
September 29, 2023
aaaaa
Absolutely delicious
This tastes like a guilt free chocolate fratte milkshake
Gessica H.
Verified Buyer
September 28, 2023