" To encourage yourself to eat well, order healthy meals from Revive Superfoods, offering a variety of ready-to-blend smoothies! "
" Not only is it more affordable than many similar services, but its menu items require minimal preparation as well. "
" Expect to see superfood ingredients such as dragon fruit, seaberry, aloe vera, and açai mixed with other fruits and vegetables in the smoothies. "
" Revive Superfoods ready to eat frozen smoothies are an easy, convenient way to get a smoothie fix. "
" Revive SuperFoods provides a nutrient-boosting, uplifting, ready-for-the-summer smoothie selection that will not break the bank. "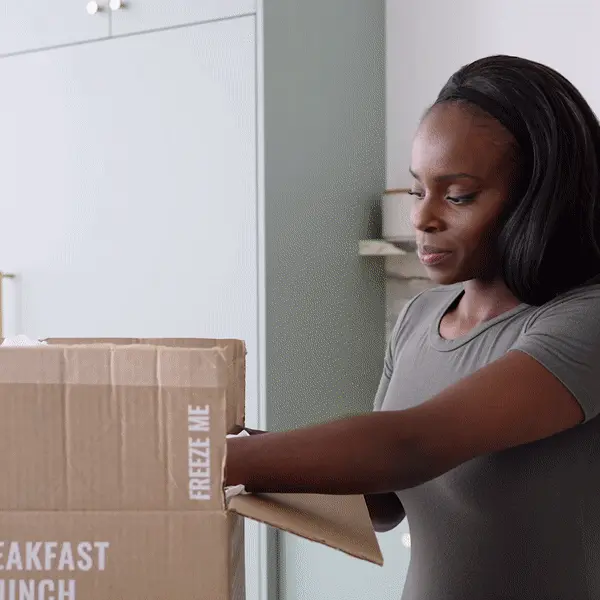 Eat Fresh, With Food That's Ready In Minutes
"Revive has literally changed my life! I've been a customer for over a year now and my full day's worth of meals is taken care of. I never have to even think about it!"
Kristen B.
Customer since 2020
GET 40% OFF
Our Flex: Farm to Freezer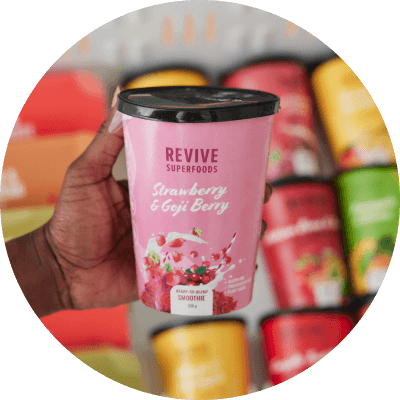 Pick your Superfoods
Choose from a variety of items made with superfood ingredients that are frozen at the source to lock in deliciousness and nutrition.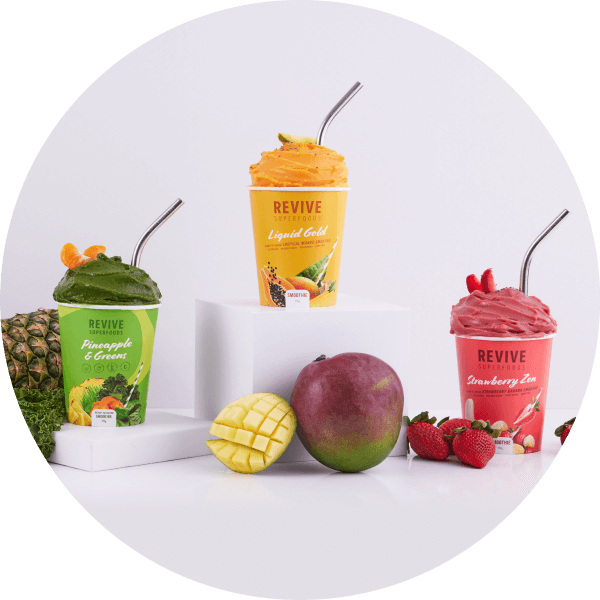 Enjoy anytime, any day
Our superfood eats are chef crafted, pre-portioned and conveniently packaged for on the go. Everything is ready in minutes!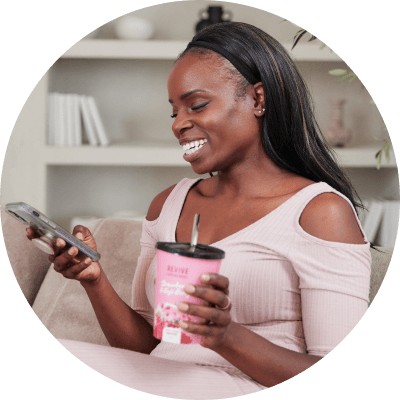 Healthy eating made easy
We keep things flexible to make your life easy! Skip, edit or deactivate orders anytime. Eating healthy just got so much easier.
MEET THE SUPERFOODS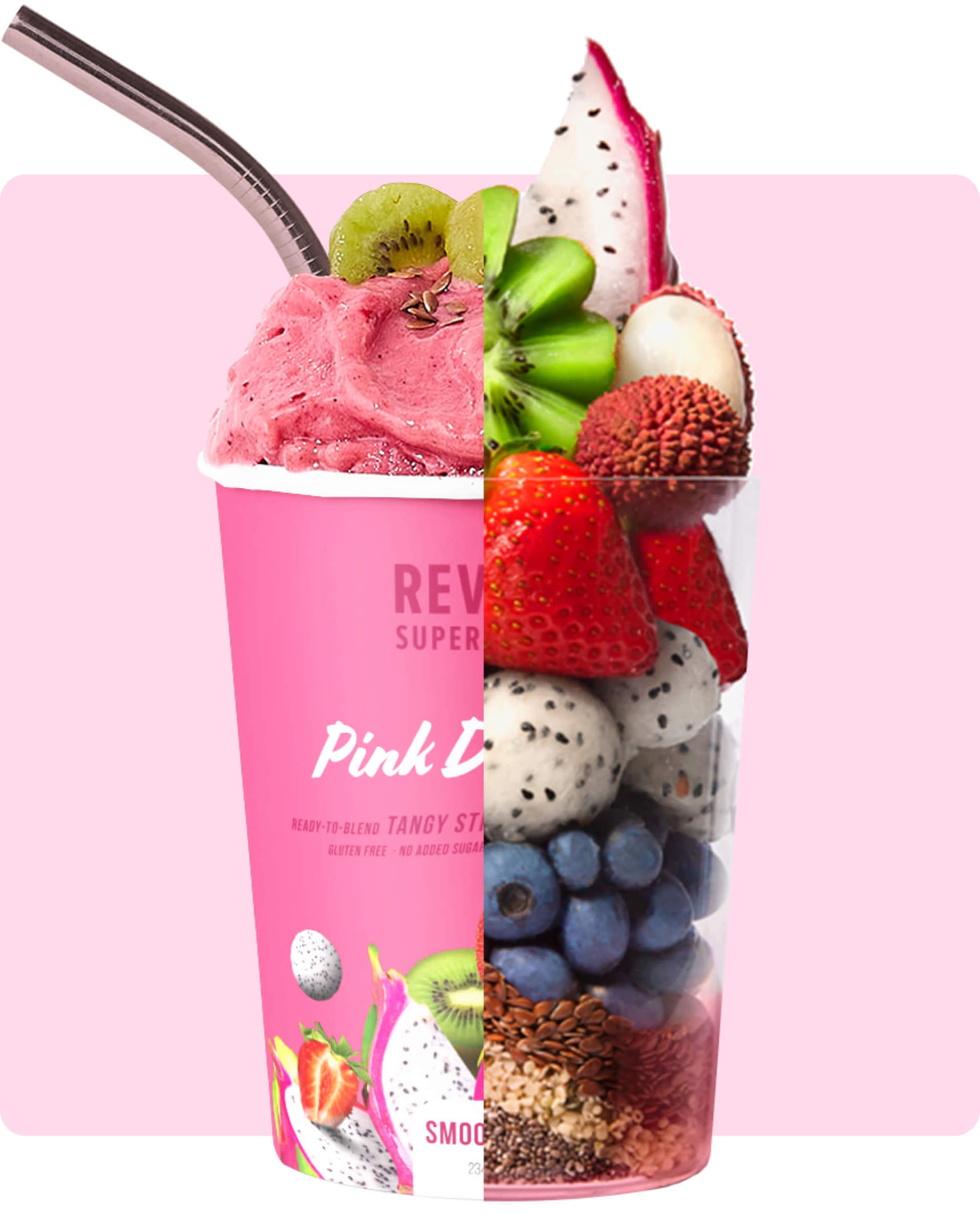 SMOOTHIES
Available in a variety of flavors, Revive Superfoods our smoothies are notorious for their reliably yummy flavors that also offer up a wide range of nutritional benefits. Plant-based, gluten-free, dairy-free, and never any added sugars.
IT'S AS EASY AS:
1
FILL
Fill your cup with preferred liquid.
2
BLEND & ENJOY
Pour contents into blender, blend, and enjoy!
SHOP SMOOTHIES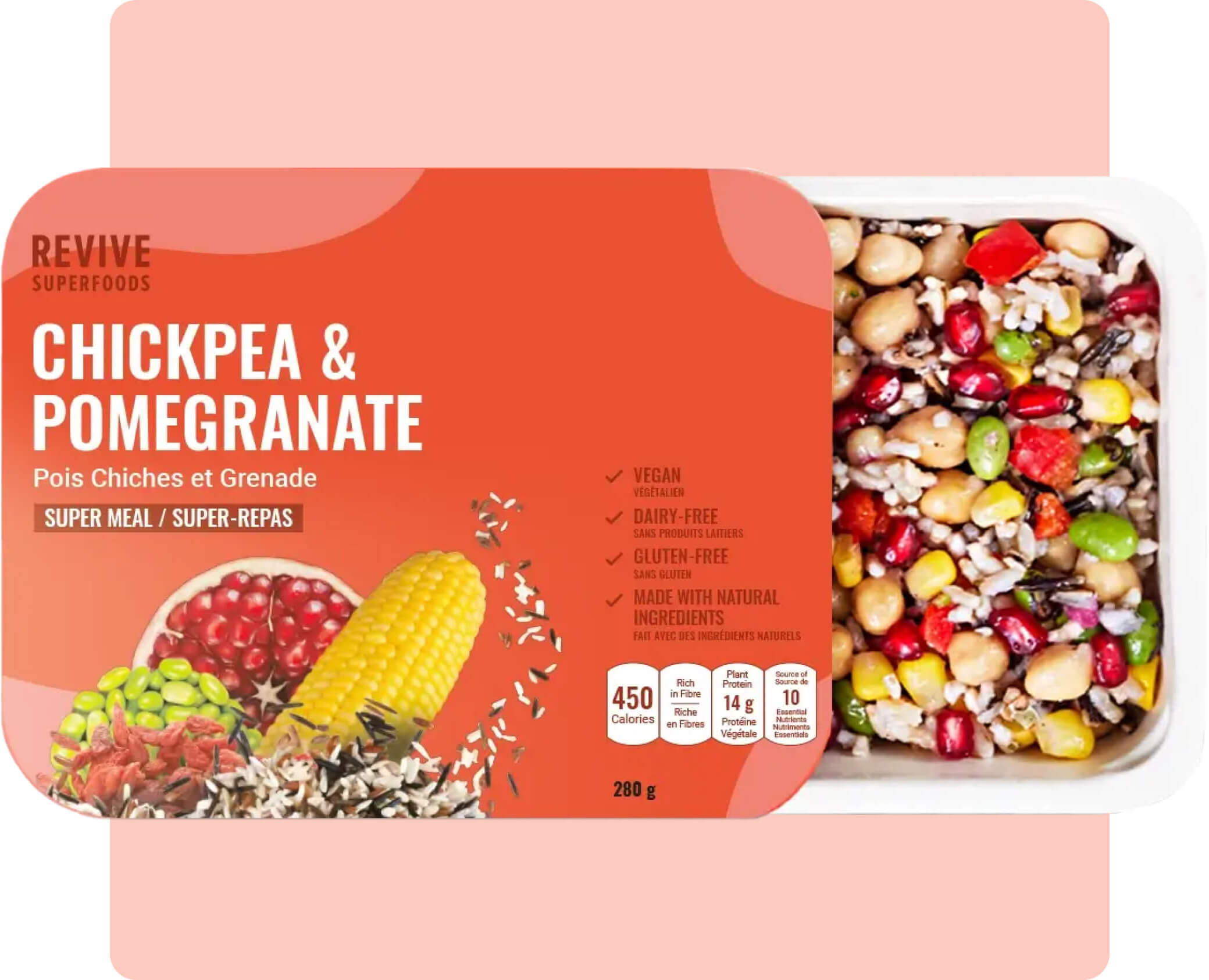 MEALS
Savory and nutrient packed meals that are always delicious, always filling, and can be eaten any time, anywhere. Whether it's for lunch, dinner, or the late night munchies, every one of our meals is guaranteed to leave you feeling full for long without the extra calories and at least 13g of protein.
SHOP MEALS
THE BEST AND MOST AFFORDABLE
"I've tried all the meal kits, meal delivery, and frozen food companies out there. Revive Superfoods is by far the BEST and most affordable! My whole family is obsessed with every product. Everything is so delicious and so good for you!"
Stephanie R.
Customer since 2019
I LOVE EVERYTHING I'VE ORDERED SO FAR
"I'm saving so much time not worrying about shopping and prepping my meals. I love everything I've ordered so far. My fav part is I can stock my freezer so the food never goes bad."
Amy W.
Customer since 2019
REVIVE HAS LITERALLY CHANGED MY LIFE!
"Revive has literally changed my life! I've been a customer for over a year now and my full day's worth of meals is taken care of. I never have to even think about it!"
Kristen B.
Customer since 2020