Choose Your Superfood Eats
All-natural smoothies, meals, soups, oats, frozen desserts and more.
We Prep & Deliver
Packaged and delivered frozen right to your door.
Food That Works For You
Ready in minutes.
Skip a week or cancel at any time.
We believe better living starts with better eating. Our mission is to provide accessible superfoods that are sustainably sourced without compromising taste and price. Our products are perfectly portioned with farm frozen ingredients and delivered right to your door, ready to enjoy in minutes.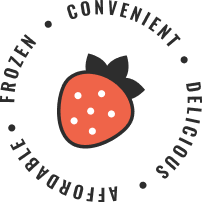 OUR COMMUNITY EATS BETTER EVERY DAY
I'm saving so much time not worrying about shopping and prepping my meals. I love everything I've ordered so far. My fav part is I can stock my freezer so the food never goes bad.
Amy W.
I've tried all the meal kits, meal delivery, and frozen food companies out there. Revive Superfoods is by far the BEST and most affordable! My whole family is obsessed with every product. Everything is so delicious and so so good for you!
Stephanie R.
Revive has literally changed my life! I've been a customer for over a year now and my full day's worth of meals is taken care of. I never have to even think about it!
Kirsten B.