Rise & Chai
4.8
28 reviews
Rise and SHINE! Our new caffeinated protein smoothie is the fix you need in the AM to get you through your hectic mornings. The perfect combination of exotic eastern spices and premium farm frozen ingredients takes this smoothie's taste to another level. The chai is brewed overnight to maximize its benefits and give that boost of energy and flavor. Designed for on-the-go lifestyles, this smoothie contains butternut squash and zucchini to help with muscle recovery and bone strengthening! This one's a must have – thank us later!
Benefits
Energizing

Workout Recovery

Digestive Support
The Goods
Apple
Banana
Butternut Squash
Zucchini
Cold Brew Chai
Vanilla
Medjool Dates
Ginger
Ceylon Cinnamon
Vega Sport Protein
Superfood Highlights
Ginger
Ginger is a popular spice. It is high in gingerol, a substance with powerful anti-inflammatory and antioxidant properties. Ginger is also effective at reducing the day-to-day progression of muscle pain, and may reduce exercise-induced muscle soreness and a great addition to post-workout recovery!
Ceylon Cinnamon
This delicious spice helps your body fight infections and repair tissue damage. One unique quality of cinnamon is that it decreases the amount of sugar that enters your bloodstream after a meal, bye-bye blood sugar spikes!
Nutrition Facts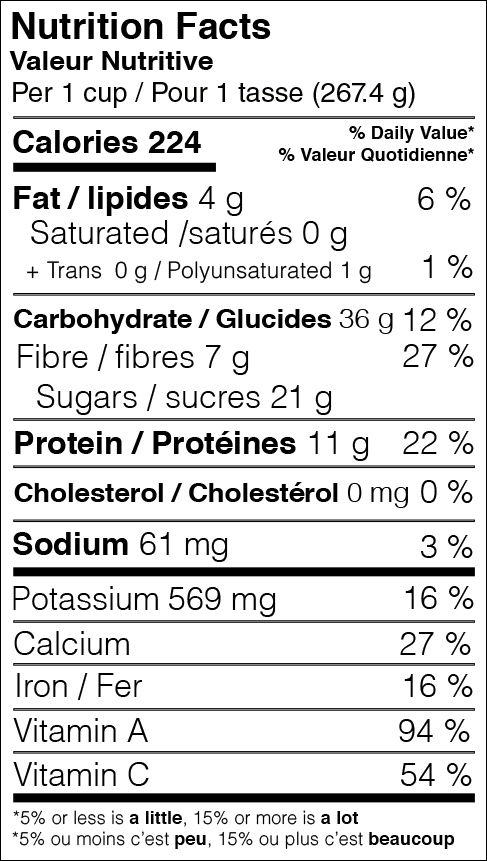 How To Blend
Step 1 Fill your smoothie cup all the way to the top with your favourite liquid
Step 2 Toss all the good stuff into your blender and blend until smooth
Step 3 Pour your delicious smoothie back into your ready-to-go cup, pop the lid back on and enjoy!
Reviews
Overall Rating: 4.8/5
based on 28 reviews
aaaaa
Patricia A
Verified
November 18, 2019
Sweet and delicious
Tastes exactly like a chai latte in smoothie form. Super impressed with this one.
Tips:
Unsweetened almond milk
aaaaa
Kristy C
Verified
November 18, 2019
Mild Taste
The Chai flavor was very mild. The consistency of the smoothie was great, thick, and delicious. Just wish it had more flavor.
Tips:
I used orginal almond milk.
aaaaa
Anadia R
Verified
November 18, 2019
Tasty but not too strong
Good flavor, mildly sweet, little hint of chai, great for when you're looking for more of a comfort breakfast than something green & bright
Tips:
Add a splash of vanilla or use vanilla almond milk
aaaaa
Toni C
Verified
October 29, 2019
Tasty Smoothies!
Love these smoothies! They're very yummy and easy to make for a busy morning out the door for work.
Super filling, and I love how theirs no BS when it comes to actually seeing all the ingredients before you blend them all up.
aaaaa
Rachel L
Verified
October 29, 2019
tastes just like a chai frappucino, but better
I like my chai more spicy than sweet, so this is perfect
Tips:
made with whole milk
aaaaa
Marlissa T
Verified
October 19, 2019
Chai Tea Smoothie
Love chai so I was really excited to try this one. I wish it had a stronger chai flavor to it, but if you're new to it or don't like the coffee ones, this is a great option. Not an overpowering taste!
Not sure where the pumpkin seeds are on the ingredients list as shown in the photo, but it would be a nice addition to it if it isn't in there.
aaaaa
Rebecca G
Verified
October 5, 2019
FAVE!
Hands down my favourite!
aaaaa
MICHELLE L
Verified
October 5, 2019
Excellent
Wow, this combination produces such a delicious, protein filled smoothie. I give Revive top marks for their thoughtful blends and amazing delivery system! I was wondering how the frozen items would ship and arrive. To my delight, they were all still completely frozen. The foil insulation bag can be recycled, but I'm opting to re-use it to keep things cool when I travel in my car. Very well done! The very small suggestion is that my box did not come with the reusable straw. No big deal, but it was advertised and would have been a nice touch.
aaaaa
Danielle C
Verified
October 5, 2019
So good!
I seen there was ginger in this one and I'm not a big ginger person as I find it an overwhelming flavor, so I thought I wouldn't like this one and it ended up being my favorite one so far! Pleasantly surprised! Can't wait to get this again!
Tips:
I used milk. Glad I did so I got the taste of the actual shake and not the taste of the liquid!
aaaaa
Marianna M
Verified
September 30, 2019
So yummy
Love this one, it was my favorite. The chai flavor is subtle, not overpowering, and the flavors all go well together.
More Reviews