Pink Dragon
4.6
23 reviews
Excite your taste buds with this exotic smoothie! If you have never tasted lychee or dragon fruit, this is your chance to delight in this fruity and floral combo. Together with nutritious beets and collagen, this antioxidant-rich smoothie is great for supporting a strong immune system and helps in promoting vibrant skin health.
Benefits
Energizing

Immunity Boosting

Digestive Support
The Goods
Strawberries
Lychee
Kiwi
Dragon Fruit
Chia Seeds
Flax Seeds
Banana
Beets
Collagen
Superfood Highlights
Lychee
This floral fruit contains a great source of vitamin C (yay for skin health!) and several beneficial antioxidants. Making them an excellent addition to a healthy diet.
Dragon Fruit
This delicious fruit has a high fibre content making it a great source of prebiotic fibre that may promote the growth of healthy bacteria in the gut. Dragon fruit is also one of the few fruits that contain iron and magnesium –essential minerals that our bodies need for optimal health.
Chia Seeds
Despite their small size, chia seeds are one of the most nutritious dense foods. They're loaded with fiber, protein, omega-3 fatty acids and various micronutrients. Great news for those who don't consume dairy - gram for gram, the calcium content in chia seeds is higher than most dairy products. As a result, chia seeds may be considered an excellent source of calcium for people who don't eat dairy.
Flax Seeds
If you are a vegetarian or don't eat fish, flax seeds can be your best source of omega-3 fats! Omega-3s help fight inflammation and are heart-healthy. Flax seeds also contain a group of nutrients called lignans, which have powerful antioxidant properties - flax seeds have the most lignans than any other plant food. Flax also contains a good dose of fibre that can improve your digestive health.
Beets
Beets are rich in dietary nitrates, which your body converts to nitric oxide. Nitric oxide helps blood vessels dilate to promote proper blood flow and can improve exercise performance, lower blood pressure and aid in brain function.
Collagen
The most abundant protein in the body is collagen and it is found in our muscles, skin, blood, bones, hair, cartilage, and ligaments. Collagen may be helpful for slowing the aging of your skin since collagen is responsible in achieving firm, plump, and youthful skin. As we age, we produce less collagen, which leads to wrinkles, sagging skin, and weakened joints.
Nutrition Facts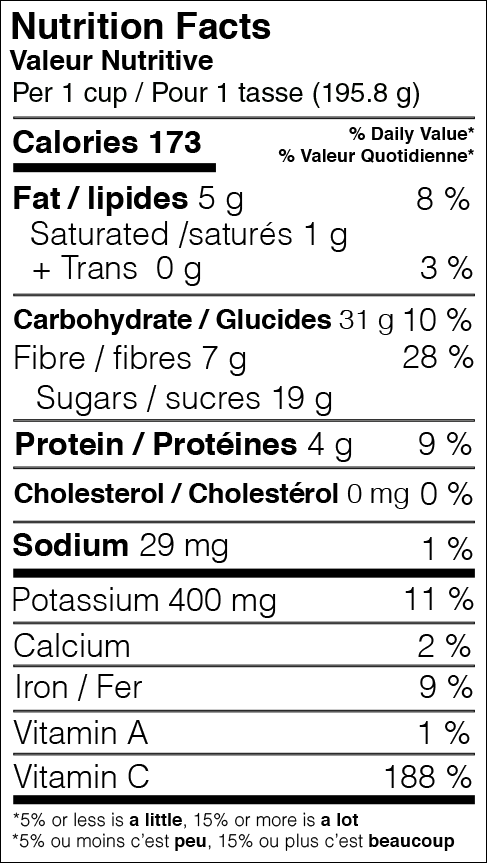 How To Blend
Step 1 Fill your smoothie cup all the way to the top with your favourite liquid
Step 2 Toss all the good stuff into your blender and blend until smooth
Step 3 Pour your delicious smoothie back into your ready-to-go cup, pop the lid back on and enjoy!
Reviews
Overall Rating: 4.6/5
based on 23 reviews
aaaaa
Ella W
Verified
October 19, 2019
Light and Fresh
Not too sweet, I don't find it as filling as some of the other smoothies but still taste great!
Tips:
Unsweetened Almond Milk
aaaaa
Shelien H
Verified
October 19, 2019
Nice...but a little seedy
Nice flavours. I found it a little too seedy for me but that's more a personal preference because my teeth are seed magnets. Perhaps I could blend longer...
aaaaa
Marianna M
Verified
September 30, 2019
A little bland, but still good
Not nearly as flavourful as I was expecting with the dragonfruit and lychee both being strong flavors, but still pleasant. Would get again.
aaaaa
Christy X
Verified
September 19, 2019
Yum Lychee
You can really taste the lychee flavour which I love.
Tips:
the only thingis the seed from dragon fruits kind of get stuck in your teeth - so not too safe to drink at work
aaaaa
Jennifer D
Verified
September 19, 2019
Tastes like a Strawberry Shake!
My fav!
Tips:
Used whole milk
aaaaa
Alison B
Verified
September 11, 2019
something different
Definitely not something I would toss together from my freezer, a welcome change
aaaaa
DANA S
Verified
September 11, 2019
Delicious!
This one taste super good. I mix it with unsweetened almond milk.
aaaaa
wendy p
Verified
September 11, 2019
Enter the Dragon!
This will have you coming back for more, it is exotic and sweet and it is an incredibly tasty treat! refreshing and supercharges you in the AM. its a fresh break from my banana filled smoothies and I am ever so grateful!
aaaaa
Juliana S
Verified
September 3, 2019
Fruity, Sweet, and Refreshing
Enjoyed this one a lot, but it's pretty much all fruit so it was sweet.
aaaaa
Tammy L
Verified
September 3, 2019
This is a nice smoothie, with a mild flavor
I liked this smoothie, only thing is the flavor is mild, I added unflavored whey to it, and it dulled it even further. Overy nice flavor and color.
Tips:
Don't add protein powder, the flavor is soft and can become easily overpowered.
More Reviews