Pink Dragon
4.6
33 reviews
Excite your taste buds with this exotic smoothie! If you have never tasted lychee or dragon fruit, this is your chance to delight in this fruity and floral combo. Together with nutritious beets and collagen, this antioxidant-rich smoothie is great for supporting a strong immune system and helps in promoting vibrant skin health.
Benefits
Energizing

Immunity Boosting

Digestive Support
The Goods
Strawberries
Lychee
Kiwi
Dragon Fruit
Chia Seeds
Flax Seeds
Banana
Beets
Superfood Highlights
Lychee
This floral fruit contains a great source of vitamin C (yay for skin health!) and several beneficial antioxidants. Making them an excellent addition to a healthy diet.
Dragon Fruit
This delicious fruit has a high fibre content making it a great source of prebiotic fibre that may promote the growth of healthy bacteria in the gut. Dragon fruit is also one of the few fruits that contain iron and magnesium –essential minerals that our bodies need for optimal health.
Chia Seeds
Despite their small size, chia seeds are one of the most nutritious dense foods. They're loaded with fiber, protein, omega-3 fatty acids and various micronutrients. Great news for those who don't consume dairy - gram for gram, the calcium content in chia seeds is higher than most dairy products. As a result, chia seeds may be considered an excellent source of calcium for people who don't eat dairy.
Flax Seeds
If you are a vegetarian or don't eat fish, flax seeds can be your best source of omega-3 fats! Omega-3s help fight inflammation and are heart-healthy. Flax seeds also contain a group of nutrients called lignans, which have powerful antioxidant properties - flax seeds have the most lignans than any other plant food. Flax also contains a good dose of fibre that can improve your digestive health.
Beets
Beets are rich in dietary nitrates, which your body converts to nitric oxide. Nitric oxide helps blood vessels dilate to promote proper blood flow and can improve exercise performance, lower blood pressure and aid in brain function.
Nutrition Facts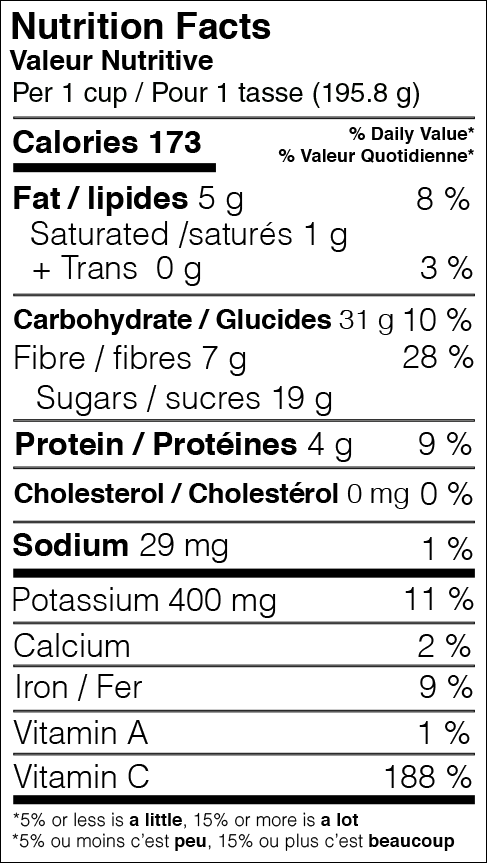 How To Blend
Step 1 Fill your smoothie cup all the way to the top with your favourite liquid
Step 2 Toss all the good stuff into your blender and blend until smooth
Step 3 Pour your delicious smoothie back into your ready-to-go cup, pop the lid back on and enjoy!
Reviews
Overall Rating: 4.6/5
based on 33 reviews
aaaaa
Riley D
January 19, 2020
DELISH
This smoothie is my new favorite!! Not only is it super sweet and refreshing, but it is full of yummy nutrients. It is a great twist on a classic strawberry banana.
Tips:
I used almond milk.
aaaaa
Carmen C
Verified
January 19, 2020
Subtle fruity delight
First thing I noticed when opening the wrap was that there was pink dragonfruit in it! That made the drink super pink. I was expecting it to be tart since there were strawberries in it . However, I was pleasantly surprised with a much more 'earthy' tasting smoothie. Suuuuuper good !
aaaaa
Laura H
Verified
December 12, 2019
This is my favorite
The taste is amazing! Love it!
aaaaa
Wenjie Z
Verified
November 24, 2019
Tasty for the whole family
love it
Tips:
Add some orange juice, I believe it goes perfect with plain water as well.
aaaaa
Anadia R
Verified
November 18, 2019
Wow! Yes
Very different from all the others. Bright but mild. One of my absolute favorites.
Tips:
Add a squeeze of lime if you like citrus. Use Greek yogurt for some tang
aaaaa
Arianna L
Verified
November 11, 2019
So good!
Love how yummy and tangy this smoothie is!
Tips:
I like using water or a fruit juice and adding in collagen peptides!
aaaaa
Sabrina D
Verified
November 8, 2019
Fruity & Delicious
I LOVE the fruity taste of this one. It's also a pretty pink as well. Just wish that there was more protein and fibre in this smoothie, as it doesn't keep me full for long. Definitely a good snack though.
aaaaa
Mary W
Verified
November 8, 2019
Tasty
This was quite good. No particular flavor stood out but it was a pleasant combination.
aaaaa
Renee L
Verified
November 6, 2019
Really enjoyable
Loved this one
aaaaa
Sophia T
Verified
November 4, 2019
delish
very fruity and fresh. i used oat milk with mine and it was great!
Tips:
i added more oat milk as i blended because it got really thick when you only filled the cup with liquid
More Reviews