Pink Dragon
4.7
18 reviews
Excite your taste buds with this exotic smoothie! If you have never tasted lychee or dragon fruit, this is your chance to delight in this fruity and floral combo. Together with nutritious beets, these beautiful fruits support strong immunity due to their heavy antioxidant content while giving dull skin a healthy, vibrant glow.
Benefits
Energizing

Stress-Relief

Workout Recovery

Immunity Boosting

Anti Inflammatory

Digestive Support
The Goods
Strawberries
Lychee
Kiwi
Dragon Fruit
Chia Seeds
Flax Seeds
Banana
Beets
Nutrition Facts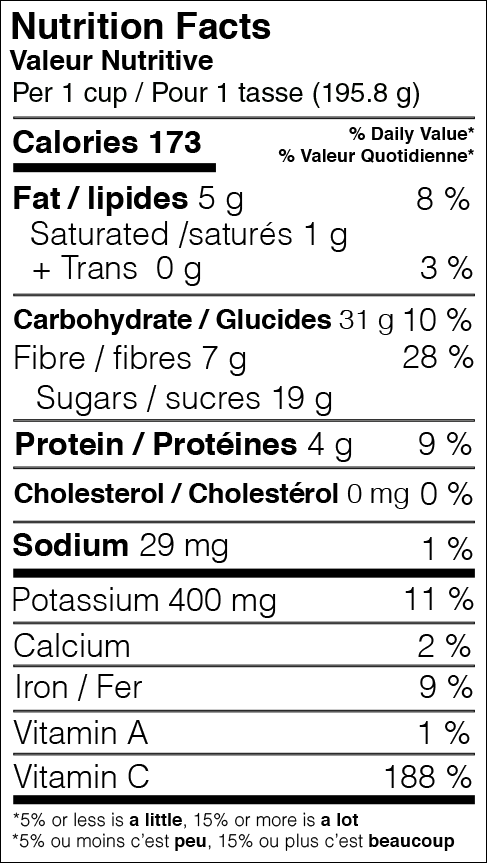 How To Blend
Step 1 Fill your smoothie cup all the way to the top with your favourite liquid
Step 2 Toss all the good stuff into your blender and blend until smooth
Step 3 Pour your delicious smoothie back into your ready-to-go cup, pop the lid back on and enjoy!
Reviews
Overall Rating: 4.7/5
based on 18 reviews
aaaaa
Hyegyeong P
September 16, 2019
literally no flavor
yeah... probably not bad in terms of calories....
aaaaa
Christy X
September 16, 2019
Yum Lychee
You can really taste the lychee flavour which I love.
Tips:
the only thingis the seed from dragon fruits kind of get stuck in your teeth - so not too safe to drink at work
aaaaa
Jennifer D
September 14, 2019
Tastes like a Strawberry Shake!
My fav!
Tips:
Used whole milk
aaaaa
Alison B
Verified
September 11, 2019
something different
Definitely not something I would toss together from my freezer, a welcome change
aaaaa
DANA S
Verified
September 11, 2019
Delicious!
This one taste super good. I mix it with unsweetened almond milk.
aaaaa
wendy p
Verified
September 11, 2019
Enter the Dragon!
This will have you coming back for more, it is exotic and sweet and it is an incredibly tasty treat! refreshing and supercharges you in the AM. its a fresh break from my banana filled smoothies and I am ever so grateful!
aaaaa
Juliana S
Verified
September 3, 2019
Fruity, Sweet, and Refreshing
Enjoyed this one a lot, but it's pretty much all fruit so it was sweet.
aaaaa
Tammy L
Verified
September 3, 2019
This is a nice smoothie, with a mild flavor
I liked this smoothie, only thing is the flavor is mild, I added unflavored whey to it, and it dulled it even further. Overy nice flavor and color.
Tips:
Don't add protein powder, the flavor is soft and can become easily overpowered.
aaaaa
Florence J
Verified
September 3, 2019
Delicious!
Really refreshing and tasty! An excellent summer treat!
aaaaa
Julie R
Verified
August 13, 2019
Delicious
Very tasty drink
More Reviews