Power Pom
4.6
1186 reviews
The Power Pom bowl is a SuperMeal that defends your body, gives you a good punch of fiber, and is great for heart health!
Who knew so much nutrition could be in one place!
This meal is full of ingredients to boost your immunity. Filled with healthy fats and nutrient boosts, this meal is perfect for a quick lunch or dinner.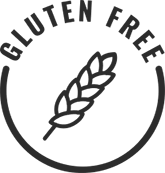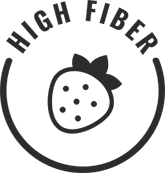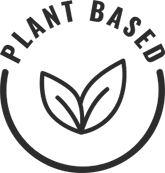 More supermeals
THE GOODS
Brown Rice
Chickpeas
Wild Rice
Broccoli
Corn
Pomegranate
Edamame
Red Pepper
Pumpkin Seeds
Water
Canola Oil
Pomegranate Syrup
Lemon Juice
Salt
HOW TO PREPARE
HOW TO HEAT
1. Stovetop Pour your SuperMeal into a non-stick pan on medium high heat. Stir for 2-4 minutes (no stock or water needed!)

2. Stir & enjoy Once it's ready, pour your SuperMeal into a bowl and enjoy!
HOW TO MICROWAVE
1. Microwave Pour your SuperMeal into a microwave friendly bowl. Heat for 2-4 minutes stirring halfway through (no stock or water needed!)

2. Stir & enjoy Once it's ready, take your SuperMeal out of the microwave and enjoy!
PEOPLE ALSO BOUGHT
Looking for something new? Superfoodies who love Power Pom also liked these cups…
Reviews
Overall Rating: 4.6/5
based on 1186 reviews
aaaaa
Ashley M
June 18, 2021
aaaaa
Katy F
June 18, 2021
Excellent
I eat this several times a week Andy would recommend entirely. Great taste.
Tips:
I put two vegan sausage patties in a pan on medium heat abd when one side browns I flip and add the super food cup. When nearly thawed I add tons of spinach and then enjoy my throughly filling meal. Sometimes I skip wilting the spinach and serve in a bed of 50/50
Butter lettuce and baby spinach. Either way I feel great after eating.
aaaaa
Claire D
Verified
June 14, 2021
Very filling!
This one was the most filling of the supermeal cups for me so it really was a full meal. Wasn't sure if I'd like this one but I really really did. Would order again!
Tips:
I added some feta to this dish and that bumped it up to 5 stars for me but it felt a bit lacking in the flavour department without it.
aaaaa
Abigail R
Verified
June 14, 2021
Tasty, seeds are a pain
The pom seeds interrupted the meal for me. Other than that it's good.
aaaaa
Amanda J
Verified
June 9, 2021
love power
so easy to get powerful healthy nutrients through this
aaaaa
Leyla K
Verified
June 9, 2021
Nutrients
Great combo for nutrients.
aaaaa
Zhongmin X
Verified
June 7, 2021
easy and healthy
Excellent combination of ingredients for a healthy start of the day. Easy to prepare.
aaaaa
Denise G
Verified
June 7, 2021
One of my favourites
Love this combination. The pommegranite adds just the zing to make this plate super yummy !
aaaaa
Stacy H
Verified
June 3, 2021
Very good
I liked this better than I expected. It was also pretty filling!
aaaaa
Sandy C
Verified
June 2, 2021
Very little pom
For something called power Pom, there was very little pom
More Reviews