Basil
Black Pepper
Collard Greens
Cumin
Eggplant
Garlic Powder
Green Pepper
Lemon Juice
Lentils
Olive Oil
Onion
Oregano
Pumpkin Seeds
Red Pepper
Salt
Sultana Raisins
Sundried Tomato
Tomato
Tomato Puree
Water
White Sorghum
Wild Rice
Kale
Spinach
Turmeric
Zucchini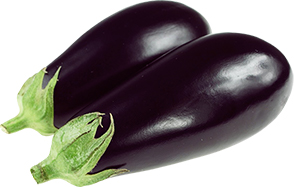 Lentils
Lentils are edible seeds from the legume family. Lentils are fantastic source of B vitamins, iron, magnesium, potassium and zinc. They're also a great source of plant-based protein and fiber, which is great for gut health. Lentils are a great source of health-promoting polyphenols, which have strong antioxidant and anti-inflammatory properties. Another fun fact is that the polyphenols in lentils don't lose their health-promoting properties after cooking.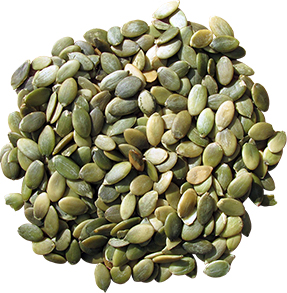 Pumpkin Seeds
These seeds may be small, but they're packed full of valuable nutrients. A handful of pumpkin seeds can provide you with a substantial quantity of healthy fats, magnesium and zinc. Pumpkin seeds are one of the best natural sources of magnesium — a mineral that many of us fall short on. Magnesium is important in many reactions in our body such helping with blood sugar levels and blood pressure. Magnesium helps to keep you calm; this mineral is often referred to as nature's chill pill!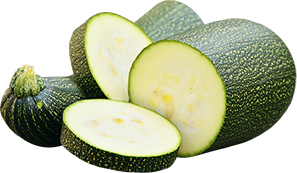 Zucchini
This green veggie is very mild in taste and is packed with so much great nutrition plus it is very low in calories and low in carbohydrates. Zucchinis contain several antioxidants that may provide various health benefits. The highest levels are found in the fruit's skin.