Golden Sultana
4.5
854 reviews
The Golden Sultana is a one pan, no mess type of meal. The best kind of meal there is! This Arabic inspired meal is packed with sorghum, lentils, and wild rice – one of our most nutrient dense meals.
You'll definitely want to add this to your box.
Our chefs made these meals just for you! This Supermeal is filled with so many valuable nutrients.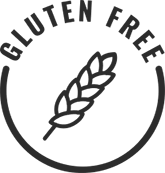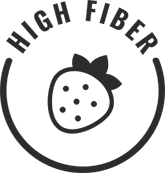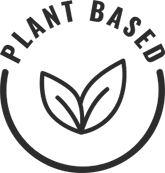 More supermeals
THE GOODS
White Sorghum
Wild Rice
Lentils
Sultana Raisins
Sundried Tomato
Kale
Zucchini
Eggplant
Pumpkin Seeds
Tomato
Spinach
Collard Greens
Onion
Red Pepper
Green Pepper
Water
Tomato Puree
Olive Oil
Salt
Lemon Juice
Garlic Powder
Cumin
Turmeric
Black Pepper
Basil
Oregano
HOW TO PREPARE
HOW TO HEAT
1. Stovetop Pour your SuperMeal into a non-stick pan on medium high heat. Stir for 2-4 minutes (no stock or water needed!)

2. Stir & enjoy Once it's ready, pour your SuperMeal into a bowl and enjoy!
HOW TO MICROWAVE
1. Microwave Pour your SuperMeal into a microwave friendly bowl. Heat for 2-4 minutes stirring halfway through (no stock or water needed!)

2. Stir & enjoy Once it's ready, take your SuperMeal out of the microwave and enjoy!
PEOPLE ALSO BOUGHT
Looking for something new? Superfoodies who love Golden Sultana also liked these cups…
Reviews
Overall Rating: 4.5/5
based on 854 reviews
aaaaa
Tiffany L
June 19, 2021
enjoyed...
Added my protein to this and had a very tasty meal...
aaaaa
Ashley M
June 18, 2021
aaaaa
Starr f
June 17, 2021
aaaaa
Jade E
Verified
June 17, 2021
Wow!
This was soooo tasty! I was skeptical about the sultanas but don't let it throw you off, they balance the flavors and it is very flavourful. Great texture, kept me full. Will repurchase.
Tips:
Microwaved for 2 minutes and it was perfect.
aaaaa
Claire D
Verified
June 14, 2021
DELICIOUS!
Another FAVE right here! This one I could eat every night. I don't usually like raisins in things but man this was so good. The flavours were ON POINT.
Tips:
Didn't need to add a single thing! It was gone before I had sat down.
aaaaa
Amanda J
Verified
June 9, 2021
surprisingly yummy
great selection!
aaaaa
Leyla K
Verified
June 9, 2021
aaaaa
Katelyn W
Verified
June 9, 2021
So much flavor!!
I am working my way through my first box and this was my favorite product so far! It smelled amazing when I first took it out of the microwave (yes, amazing and it was microwaved), and when I took the first bite, my jaw almost dropped - it was just too good to stop eating. I expected there to be a lack of seasoning and there definitely wasn't. Perfect balance of flavors and texture and even the rice was perfectly cooked. Highly recommend.
Tips:
No water, microwaves in 30 second intervals and this came out perfect. I didn't need to add a thing but if you like a little extra protein, I'm sure some roasted chicken would do you right fine!
aaaaa
Patty T
Verified
June 3, 2021
Tasty light lunch
Very tasty as a side dish or a light lunch. Lots of textures.
Tips:
I added lemon pepper to give the flavors a little lift.
aaaaa
Sandy C
Verified
June 2, 2021
Needed more veggies
Lots of quinoa and not enough vegetables
More Reviews