Caul It Couscous
4.9
371 reviews
Caul it what you wanna – this cauliflower couscous is a Moroccan inspired meal that is to die for! We promise, it tastes even better than it sounds!
We love the mix of savory, sweet and a hint of spice.
This Caul it Couscous dish is a great mid-day pick me up. This SuperMeal is infused with cognitive boosting cinnamon and elevated with sweet dried apricots.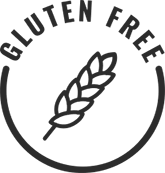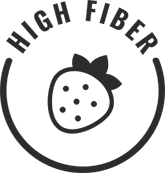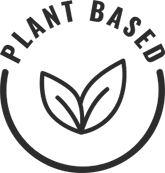 More supermeals
THE GOODS
Apricot
Red Pepper
Tomato
Canola Oil
Garlic
Lemon
Cumin
Coriander
Cayenne
Cinnamon
Salt
Pepper
Water
Xanthan Gum
HOW TO PREPARE
HOW TO HEAT
1. Stovetop Pour your SuperMeal into a non-stick pan on medium high heat. Stir for 2-4 minutes (no stock or water needed!)

2. Stir & enjoy Once it's ready, pour your SuperMeal into a bowl and enjoy!
HOW TO MICROWAVE
1. Microwave Pour your SuperMeal into a microwave friendly bowl. Heat for 2-4 minutes stirring halfway through (no stock or water needed!)

2. Stir & enjoy Once it's ready, take your SuperMeal out of the microwave and enjoy!
PEOPLE ALSO BOUGHT
Looking for something new? Superfoodies who love Caul It Couscous also liked these cups…
Reviews
Overall Rating: 4.9/5
based on 371 reviews
aaaaa
Starr f
June 17, 2021
Nice side dish
This was a really great side dish with protein, will buy again
aaaaa
Angela D
Verified
June 17, 2021
Flavour was ok
This meal was just ok for me. Not bad but not my favourite either.
aaaaa
Toni B
Verified
June 14, 2021
only okay
would not go out of my way to add to by box
aaaaa
Claire D
Verified
June 14, 2021
Perfect Blend
This is the perfect spice blend of sweet and savoury. I've had it twice now and it's just delicious!
Tips:
Add more chopped dried apricots to the top and some chopped roasted almonds!
aaaaa
Amanda J
Verified
June 9, 2021
Simple and healthy
I love the quick, easy and delicious meals this food service provides.
Tips:
I usually let the frozen smoothie thaw for a couple hours or add extra almond milk before putting in the mixer.
aaaaa
Leyla K
Verified
June 9, 2021
Good
Added a little spice to make it more flavorful
aaaaa
Amanda P
Verified
June 7, 2021
Lunch time!
This tastes sooooo much better than I thought! It's got some great flavors!
Tips:
I eat it topped with siracha.
aaaaa
Sandy C
Verified
June 2, 2021
Delicious
I really like this one
Tips:
Sometimes I fry an egg to add to the meal
aaaaa
Meghan T
Verified
May 28, 2021
so good
a great fast lunch, super flavorful
aaaaa
Caitlyn J
Verified
May 25, 2021
More Reviews