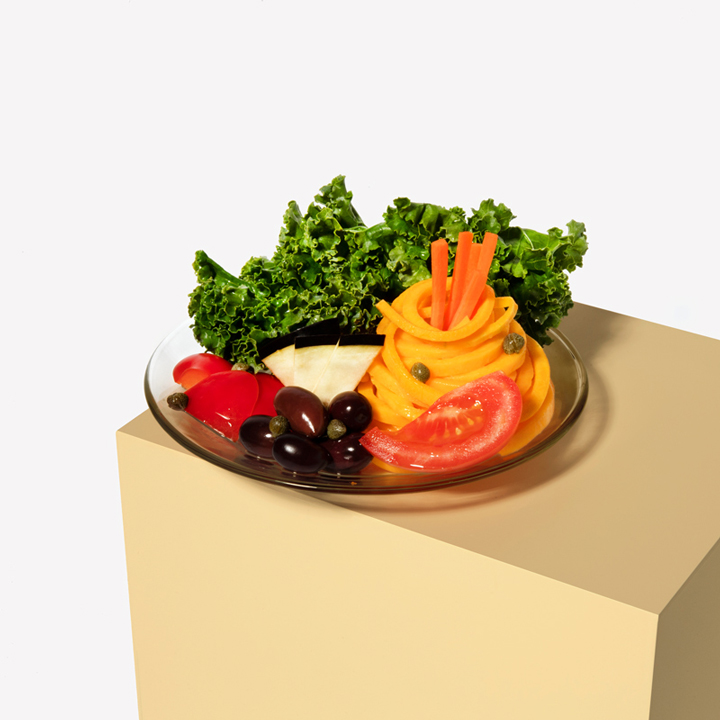 Buttanesca
4.5
498 reviews
Inspired by the traditional Puttanesca, and revived into something new! It's quick and nutrition-dense making it the perfect grain-free meal! As usual, our dishes are vegan friendly and gluten free!
This Buttanesca SuperMeal features antioxidant rich butternut squash noodles that are coated with a delicious tomato sauce and topped with kalamata olives, capers, and kale.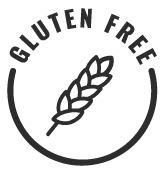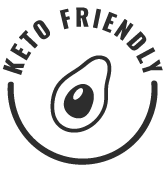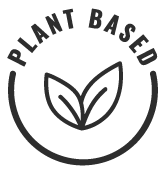 More supermeals
THE GOODS
Butternut Squash Noodles
Kalamata Olives
Capers
Kale
Julienne Carrots
Mediterranean Brunoise
Tomatoes
Courgettes
Aubergines
White Onion
Red Pepper
Green Pepper
Garlic
Olive Oil
Basil
Red Pepper Flakes
Oregano
Salt
Black Pepper
HOW TO PREPARE
HOW TO HEAT
1. Stovetop Pour your SuperMeal into a non-stick pan on medium high heat. Stir for 2-4 minutes (no stock or water needed!)

2. Stir & enjoy Once it's ready, pour your SuperMeal into a bowl and enjoy!
HOW TO MICROWAVE
1. Microwave Pour your SuperMeal into a microwave friendly bowl. Heat for 2-4 minutes stirring halfway through (no stock or water needed!)

2. Stir & enjoy Once it's ready, take your SuperMeal out of the microwave and enjoy!
PEOPLE ALSO BOUGHT
Looking for something new? Superfoodies who love Buttanesca also liked these cups…
Reviews
Overall Rating: 4.5/5
based on 498 reviews
aaaaa
Robin H
September 24, 2021
Yummy dinner
So delicious
aaaaa
Gretchen W
September 24, 2021
Tasty Medley
The buttanesca flavors are so tasty, a perfect medley of herbs, olives, and vegetables with nothing overpowering. I enjoyed this very much but it definitely wasn't a full meal. I should have planned ahead and packed something to go with it; perhaps a mini baguette.

aaaaa
Tiffany D
September 22, 2021
Ok
I had to add seasonings to this, it was very bland. I ate it over some pasta and it made it much better.
aaaaa
Nichola J
September 22, 2021
Scrumptous
A quick and delicious addition to my meal.
Tips:
I served it with Salmon for a quick dinner
aaaaa
Abhishek A
Verified
September 8, 2021
Healthy and Tasty
Healthy and Tasty
aaaaa
Natalie G
Verified
September 9, 2021
This is Pretty Good One!
I like this one better than the buttacado because IMO the ingredients in this taste much better together!
aaaaa
Iris B
Verified
August 31, 2021
Bland
The flavor level in this just disappointed me. Not enough of a difference in textures either. Just all around not so great.
aaaaa
Mylina D
Verified
August 31, 2021
Flavorful
A great idea for squash. Just the right combination of foods
aaaaa
Jordan C
Verified
August 10, 2021
Pretty Good
Takes a little too long to cook for my liking, but smells and tastes delicious
aaaaa
Sandy B
Verified
August 10, 2021
Pretty Good
I wasn't crazy about the Cumin in here as I dont like the spice, but still ate it .
I wished they removed that spice but it was just overall good , won't be getting again because the spice
More Reviews