Buttanesca
4.8
477 reviews
Inspired by the traditional Puttanesca, and revived into something new! It's quick and nutrition-dense making it the perfect grain-free meal! As usual, our dishes are vegan friendly and gluten free!
This Buttanesca SuperMeal features antioxidant rich butternut squash noodles that are coated with a delicious tomato sauce and topped with kalamata olives, capers, and kale.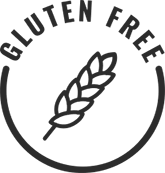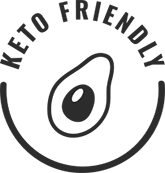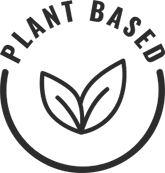 More supermeals
THE GOODS
Butternut Squash Noodles
Kalamata Olives
Capers
Kale
Julienne Carrots
Mediterranean Brunoise
Tomato
Courgettes
Aubergines
Red Pepper
Green Pepper
Garlic
Olive Oil
Basil
Red Pepper Flakes
Oregano
Salt
Black Pepper
HOW TO PREPARE
HOW TO HEAT
1. Stovetop Pour your SuperMeal into a non-stick pan on medium high heat. Stir for 2-4 minutes (no stock or water needed!)

2. Stir & enjoy Once it's ready, pour your SuperMeal into a bowl and enjoy!
HOW TO MICROWAVE
1. Microwave Pour your SuperMeal into a microwave friendly bowl. Heat for 2-4 minutes stirring halfway through (no stock or water needed!)

2. Stir & enjoy Once it's ready, take your SuperMeal out of the microwave and enjoy!
PEOPLE ALSO BOUGHT
Looking for something new? Superfoodies who love Buttanesca also liked these cups…
Reviews
Overall Rating: 4.8/5
based on 477 reviews
aaaaa
Jaimie G
Verified
June 14, 2021
Guilt free
Lacking a little, I didn't mind it. I ended up adding a little vegetable broth consuntrate and it was pretty good.
aaaaa
John J
Verified
June 14, 2021
Need to add
This was good... but it is more like a base to a meal... like you need to add ingredients to make it taste like a full meal.
Tips:
Add chicken
aaaaa
Claire D
Verified
June 14, 2021
ORDER IT!!
I almost didn't order this one because I thought I didn't like capers. Turns out this one was one of my favs. So much flavour...yum yum yum.
aaaaa
Kayla E
Verified
June 9, 2021
aaaaa
Mary A
Verified
June 9, 2021
aaaaa
Mayur B
Verified
June 9, 2021
Tasty and filling
It looked like it wouldn't be enough as one meal but it was just right without leaving me unsatisfied
aaaaa
Amy D
Verified
June 7, 2021
breaktime
this was a nice break from the standard sandwich!
aaaaa
Magdalena F
Verified
June 7, 2021
Hm.
Not sure what this is supposed to be...pasta? It is the tiniest portion and I need up using the second cup I had as a topping on tofu. Taste is okay, texture is weird.
aaaaa
Sandy C
Verified
June 2, 2021
Meh
I thought I'd like this more than I did
aaaaa
Lisa G
Verified
May 31, 2021
It was ok
Flavor was meh, but edible. Texture was very difficult for me. I didn't finish.
More Reviews