Canola Oil
Coconut Milk
Corn
Garlic Powder
Green Peas
Lemon Juice
Onion
Pepper
Rainbow Quinoa
Salt
Sunflower Seeds*
Water
Avocado
Beets
Chickpeas
Goji Berries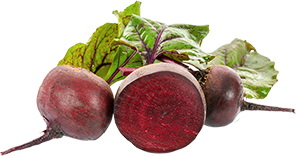 Beets
Beets are rich in dietary nitrates, which your body converts to nitric oxide. Nitric oxide helps blood vessels dilate to promote proper blood flow and can improve exercise performance, lower blood pressure and aid in brain function.

Chickpeas
Chickpeas also known as garbanzo beans, they are part of the legume family. They are high in vitamins, minerals, fiber and protein. These characteristics are responsible for most of their health benefits, which range from weight management to blood sugar control.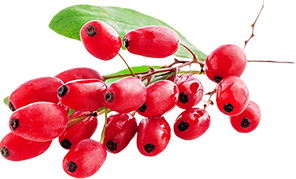 Goji Berries
This berry is both a fruit and an herb and packed with tons of nutrition. Gogi berries are rich in antioxidants, including immune-boosting vitamin C and selenium. They are also high in beta-carotene, which is great for skin health, immunity and vision. Gogi berries contain minerals such as iron and calcium.