Bean to Baja
4.3
1466 reviews
Bean to Baja is a vegan friendly and gluten free SuperMeal! Our SuperMeals are made to be packed with nutrients, but quick to make. A simple two steps!
This bowl is hearty and filling, but not a bit heavy.
This delicious SuperMeal tastes just like a burrito bowl!. Without the hassle or the calories!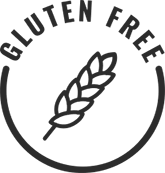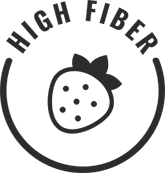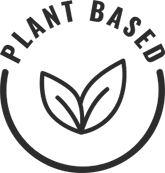 More supermeals
THE GOODS
Mexicana Grain Blend
Black Beans
Kidney Beans
Jalapeno
Corn
Avocado
Chipotle In Adobo
Green Onion
Tomato
Brown Rice
Red Rice
Multi-Colored Split Peas
Hemp Seeds
Red Pepper
White Onion
Amaranth
Water
Canola Oil
Tomato Puree
Lime Juice
Salt
Cumin
Garlic
Oregano
HOW TO PREPARE
HOW TO HEAT
1. Stovetop Pour your SuperMeal into a non-stick pan on medium high heat. Stir for 2-4 minutes (no stock or water needed!)

2. Stir & enjoy Once it's ready, pour your SuperMeal into a bowl and enjoy!
HOW TO MICROWAVE
1. Microwave Pour your SuperMeal into a microwave friendly bowl. Heat for 2-4 minutes stirring halfway through (no stock or water needed!)

2. Stir & enjoy Once it's ready, take your SuperMeal out of the microwave and enjoy!
PEOPLE ALSO BOUGHT
Looking for something new? Superfoodies who love Bean to Baja also liked these cups…
Reviews
Overall Rating: 4.3/5
based on 1466 reviews
aaaaa
Erin L
June 18, 2021
Loved this
The taste was there! I added hot sauce of course. I with there was a little bit more avocado though.
aaaaa
Ashley M
June 18, 2021
aaaaa
Leah A
June 18, 2021
Favorite frozen meal!
Really good flavor and you can do so much with it! Make a warp, put it on nachos, or eat on it's own!
aaaaa
Jaimie G
Verified
June 14, 2021
Where are the peppers
The picture shows jalapeno I was so disappointed to not find any.... I love the flavors of peppers and it definitely needed them.
aaaaa
Maria B
Verified
June 14, 2021
Hits the spot for Mexican craving
No need to order out when I have this in the house. It always hits the spot!
aaaaa
Claire D
Verified
June 14, 2021
Taco night!
Very good! Would order again!
Tips:
Also put this one in a corn tortilla for taco night :) And just a little sprinkle of feta cheese on top.
aaaaa
Abigail R
Verified
June 14, 2021
Flavorful
Tasted like taco Tuesday.
aaaaa
Allison L
Verified
June 9, 2021
Very good!
Very good for a quick lunch
aaaaa
Leyla K
Verified
June 9, 2021
Spicy
Loved the jalepeno inside
aaaaa
Iris B
Verified
June 7, 2021
Perfect bean and rice bowl
The flavors were wonderful. I love the amount of spice; gives you a little tingle in the mouth but doesn't burn. Felt hearty and filling despite the low calorie count.
Tips:
In high powered microwaves, cook for 1 minute less.
More Reviews