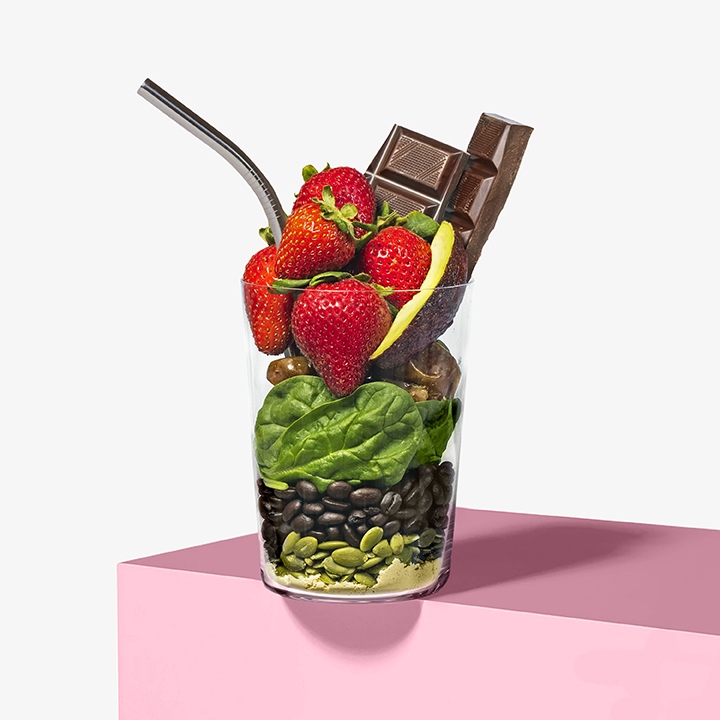 Strawberry & Chocolate
4.1
264 reviews
Indulge and power up with our Strawberry & Chocolate Smoothie. It's sweet and decadent and packed with 14g of protein! The perfect post-workout smoothie. Our Strawberry & Chocolate Smoothie is also high in iron, fiber, and loaded with healthy fats to keep your energy going strong. Oh, and did we mention is delicious?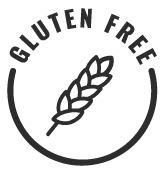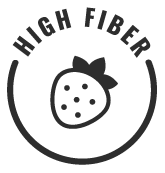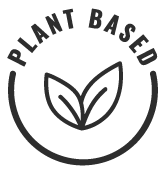 More smoothies
THE GOODS
Strawberries
Avocado
Spinach
Pumpkin Seeds
Pea Protein
Dates
Hemp Protein
Chocolate Chips
Coffee
Cacao *
Non-Alcoholic Vanilla
Organic
HOW TO PREPARE
1. Fill Fill cup with preferred liquid.

2. Blend & enjoy Pour contents into blender, blend, and enjoy!
PEOPLE ALSO BOUGHT
Looking for something new? Superfoodies who love Strawberry & Chocolate also liked these cups…
Reviews
Overall Rating: 4.1/5
based on 264 reviews
aaaaa
Valerie L
September 24, 2021
So Good!
This is my new favorite smoothie I love the flavor and I use oatmilk and a scoop of 310 chocolate icing powder and that's my breakfast. I could have this everyday it's that good!
aaaaa
Sloan S
September 24, 2021
One of my favorites
Love this twist on a classic smoothie!
aaaaa
Natalie W
September 24, 2021
Good Flavour
You will like this drink if you are a lover of dark chocolate. I'm not, so this drink isn't for me, but don't get me wrong it was tasty. This is more of a specialized taste.
Tips:
I used almond milk.
aaaaa
Claudia S
September 22, 2021
Pretty decent
Strawberry and chocolate mix well in this one. Tastes best with almond milk!
aaaaa
Lexa R
September 22, 2021
THEY STOLE MY MOPNEY
I have attempted to cancel my membership but there is no phone number, couldn't find an email but the website says that I can delay my order for 2 months. There is no cancellation. BUT the order keeps coming and they keep taking money out. I called the bank today and they canceled my debit card and of course we are disputing the charges. If they can somehow get the charge thru tomorrow, I will close my bank account that I have had for years, so that THESE THIEVES WILL STOP STEALING MY MONEY! They are only $3 less than Daily Harvest......PLEASE go to someone reputable. As a culture we are being sold defective products, lies and of course, THIEVES like Revive. They will probably delete this because they are THIEVES.
aaaaa
Abigail G
Verified
September 24, 2021
Perfect Combo
This smoothie was delicious! Perfect balance of strawberry and chocolate
aaaaa
Lucy R
Verified
September 24, 2021
Favorite
This is such a great flavor combo. It's on the sweet side, so be sure to use unsweetened mill.
Tips:
Made with oat milk.
aaaaa
Brandi D
Verified
September 24, 2021
Good
It was different than what I was expecting, but still good.
aaaaa
Carissa S
Verified
September 22, 2021
Pretty good
Could use some more chocolate
aaaaa
Ken T
Verified
September 23, 2021
Recommend this one
Use this own with my protein shakes
More Reviews