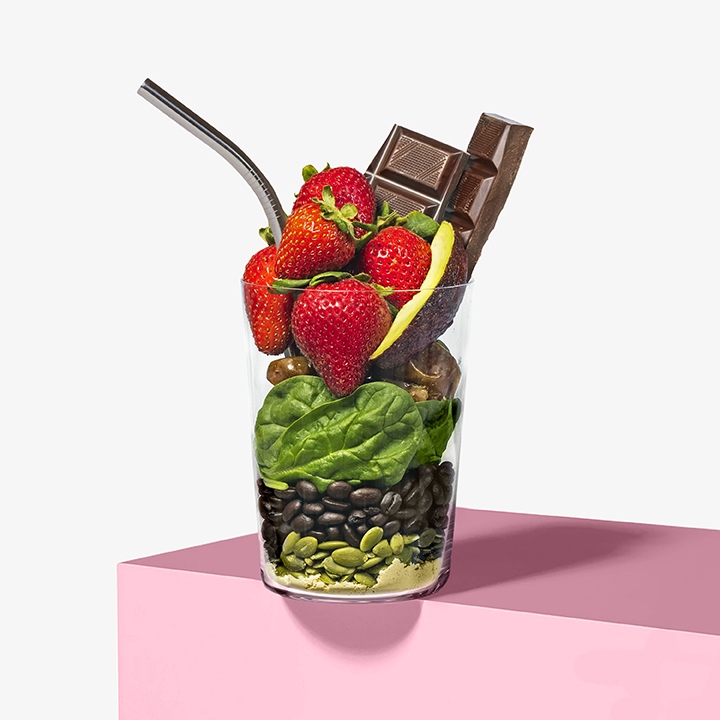 Strawberry & Chocolate
4.5
342 reviews
Indulge and power up with our Strawberry & Chocolate Smoothie. It's sweet and decadent and packed with 14g of protein! The perfect post-workout smoothie. Our Strawberry & Chocolate Smoothie is also high in iron, fiber, and loaded with healthy fats to keep your energy going strong. Oh, and did we mention it's delicious?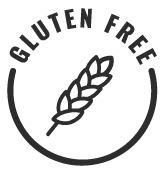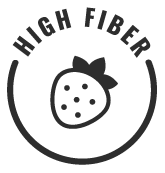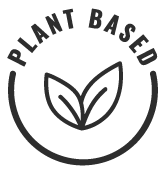 More smoothies
THE GOODS
Strawberries
Avocado
Spinach
Pumpkin Seeds
Pea Protein
Dates
Hemp Protein
Chocolate Chips
Coffee
Cacao *
Non-Alcoholic Vanilla
Organic
HOW TO PREPARE
1. Fill Fill cup with preferred liquid.

2. Blend & enjoy Pour contents into blender, blend, and enjoy!
PEOPLE ALSO BOUGHT
Looking for something new? Superfoodies who love Strawberry & Chocolate also liked these cups…
Reviews
Overall Rating: 4.5/5
based on 342 reviews
aaaaa
Elizabeth F
January 21, 2022
It's okay
M not a huge chocolate fan so that might be the reason for the lower rating
aaaaa
Danielle K
January 21, 2022
Good!
Exactly what you'd expect from the name
aaaaa
Kirsten G
January 21, 2022
What a nice treat!
To be fair, you had me at pumpkin seeds. It's not unnaturally sweet like many smoothies are. It just tastes good if that makes sense? I used unsweetened vanilla almond milk. I may try chocolate cashew milk with my second one. YAY for a great breakfast!
aaaaa
Trang P
January 20, 2022
aaaaa
Judith P
January 18, 2022
aaaaa
Lisa G
January 17, 2022
Neither tasted the Strawberry or the Chocolate
This, my third was sort of blah in taste. Not bad, not good, more like a mild mocha. I used half almond milk half water, perhaps this would have been better with a juice? Add chocolate syrop or more berries.
aaaaa
Chintan A
January 15, 2022
One of the bests yet.
Love this one. Delicious. Craving something sweet and chocolatey? This is your smoothie. I liked it so much that I may add more than just the 2 that I have coming in my next delivery.
Tips:
I used Wayfair chocolate milk as my liquid.
I also added Naked Whey vanilla protein powder.
aaaaa
Do Hyung K
January 14, 2022
decadant
one of my favorites! tastes really good when I blend it with vanilla soy milk :)
Tips:
If you are wanting to try it and get 50% off your first box, you can use the code KIM1556730
aaaaa
Allison W
January 14, 2022
Amazing
Just enough chocolate- yum
aaaaa
Lori Z
January 14, 2022
Good -- not super chocolatey
If you're expecting this to taste like CHOCOLATE, in my opinion, it does not. I'm not a huge chocolate fan, so this is a positive for me. However, I could see how someone might be disappointed by that! It's more cocoa notes. A whiff. A flavor. A base note. I find that delicious, however!
Tips:
I had fresh strawbabies on hand, so I threw a couple in and it was a good call.
More Reviews