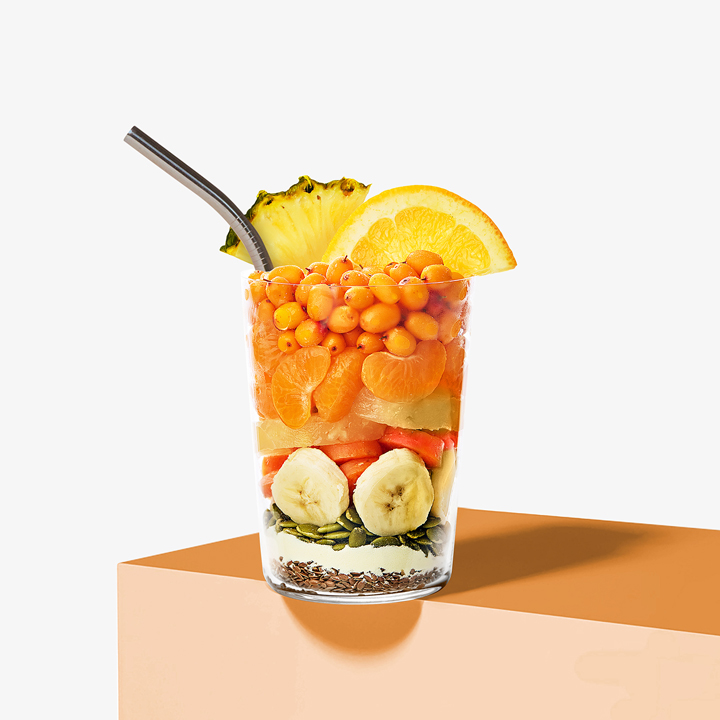 Orange & Sea Berry
4.9
285 reviews
It's refreshing, delicious, citrusy, and sooo good for you! Our orange & sea berry smoothie is the perfect sunshine delight. This smoothie features a unique and highly nutritious berry called 'sea berry'. Sea berries also known as sea buckthorns are one of the most vitamin-rich fruits and are a well known source of vitamin C, carotenoids, and vitamin E. Not only is this smoothie delicious and loaded with nutrients, it's also packed with 8 grams of protein making it the perfect post-workout snack or mid-day pick me up.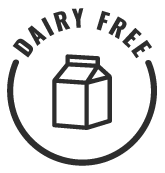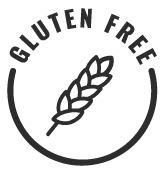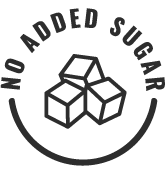 More smoothies
THE GOODS
Mandarin Oranges
Pineapple
Banana
Carrots
Sea Berries *
Pumpkin Seeds
Pea Protein
Chia Seeds
Flax Seeds
Organic
HOW TO PREPARE
1. Fill Fill cup with preferred liquid.

2. Blend & enjoy Pour contents into blender, blend, and enjoy!
PEOPLE ALSO BOUGHT
Looking for something new? Superfoodies who love Orange & Sea Berry also liked these cups…
Reviews
Overall Rating: 4.9/5
based on 285 reviews
aaaaa
Andrew S
October 24, 2021
aaaaa
Susan H
October 24, 2021
Creamsicle treat
A very fresh citrus yummy treat.
One of favourites...sugar content just a tad to high.
Otherwise spectacular.
Just wish costs not so prohibitive as not realistic for average income.
aaaaa
Angela Z
October 23, 2021
See berries make this one inedible.
The sea berries in this smoothie melt during shipment every single time! Resulting in the smoothie completely sticking together soon re-freezing. Will definitely be taking this one off of my list.
aaaaa
jennifer m
October 23, 2021
ok
its ok, would not buy again.
aaaaa
Taylor H
October 22, 2021
Sweet then bitter
First couple sips are sweet and delicious but then it gets bitter in the after taste.
aaaaa
Victoria H
October 21, 2021
Yum
I liked this one. Good flavor.
aaaaa
Sadia A
October 20, 2021
Loved it!
Kicks off my morning in a refreshing way!!
aaaaa
Melissa J
Verified
October 25, 2021
Didn't Love
Didn't love the flavour. Was pretty seedy as well.
Tips:
Blended with oat milk
aaaaa
Cindy R
Verified
October 22, 2021
Tasty
Very refreshing and light taste.
aaaaa
Alexis C
Verified
October 20, 2021
Orangey Goodness
I love citrus, and this one is super tasty for that morning boost
Tips:
love it with almond or soy milk
More Reviews