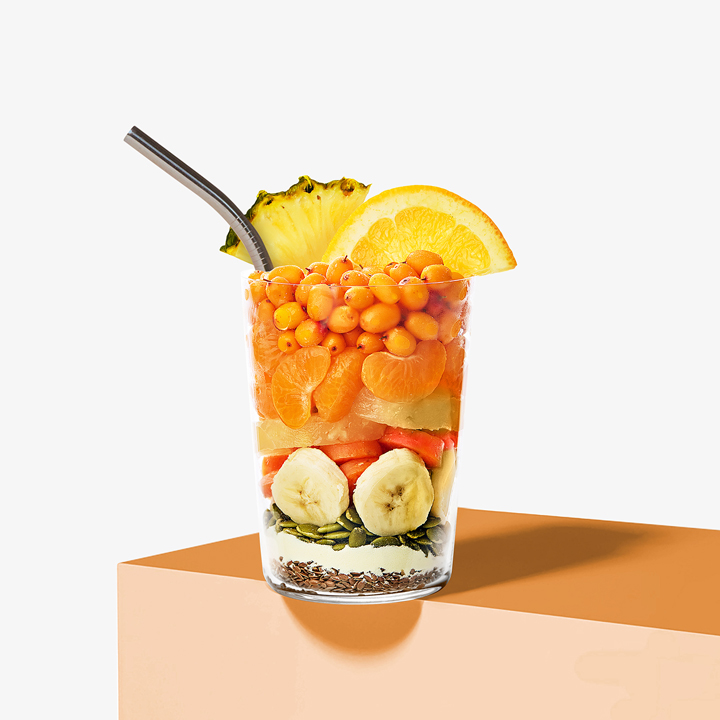 Orange & Sea Berry
4.6
340 reviews
It's refreshing, delicious, citrusy, and sooo good for you! Our orange & sea berry smoothie is the perfect sunshine delight. This smoothie features a unique and highly nutritious berry called 'sea berry'. Sea berries also known as sea buckthorns are one of the most vitamin-rich fruits and are a well known source of vitamin C, carotenoids, and vitamin E. Not only is this smoothie delicious and loaded with nutrients, it's also packed with 8 grams of protein making it the perfect post-workout snack or mid-day pick me up.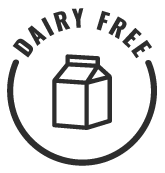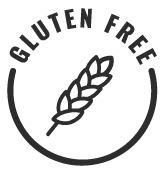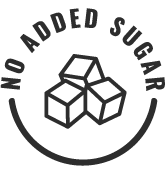 More smoothies
THE GOODS
Mandarin Oranges
Pineapple
Banana
Carrots
Sea Berries *
Pumpkin Seeds
Pea Protein
Chia Seeds
Flax Seeds
Organic
HOW TO PREPARE
1. Fill Fill cup with preferred liquid.

2. Blend & enjoy Pour contents into blender, blend, and enjoy!
PEOPLE ALSO BOUGHT
Looking for something new? Superfoodies who love Orange & Sea Berry also liked these cups…
Reviews
Overall Rating: 4.6/5
based on 340 reviews
aaaaa
Elizabeth F
January 21, 2022
Yum
So good. I added an extra banana. So worth it
aaaaa
Chintan A
January 18, 2022
Refreshing. Hits the spot.
Delicious. Just like an Orange Julius. One of my favourites. If you are craving something orangey, then this is your smoothie. I used OJ, and vanilla protein powder. Refreshing. Hits the spot.
Tips:
I used OJ as my liquid.
I also add Naked Whey vanilla flavour protein powder.
aaaaa
Alanna W
January 16, 2022
Love
Love this one! Super refreshing, one of my favorites
aaaaa
Allison W
January 14, 2022
Yum
Pleasantly surprised. Super good
aaaaa
Nita G
January 12, 2022
Yummy
I mixed with almond milk it was goodz will try oj next time
aaaaa
Jen N
January 11, 2022
Love this one!
Dessert-like taste without the sweet sugar crash after.
Tips:
I add oat milk and almond butter to make it more filling.
aaaaa
Ariana B
Verified
January 11, 2022
Great
great taste not too sweet
aaaaa
Dinah B
Verified
January 12, 2022
Amazing Flavor
This is so good. I just tried it and it is now one of my favorites. The mix of flavors all blends together to make a very tasty smoothie.
Tips:
I add some vegan protein powder to keep me feeling fuller longer.
aaaaa
Gloria B
Verified
January 12, 2022
So Refreshing!
Orange & Sea Berry is a great pick me up! Smooth and Refreshing!
aaaaa
Nina G
Verified
January 11, 2022
Current Favorite
I am sipping this as I write this review; perfect!
More Reviews