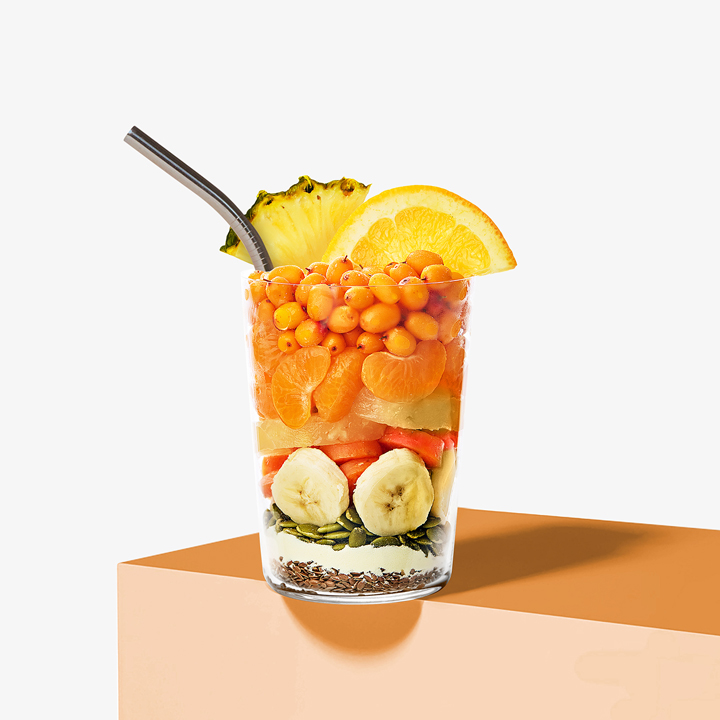 Orange & Sea Berry
4.3
230 reviews
It's refreshing, delicious, citrusy, and sooo good for you! Our orange & sea berry smoothie is the perfect sunshine delight. This smoothie features a unique and highly nutritious berry called 'sea berry'. Sea berries also known as sea buckthorns are one of the most vitamin-rich fruits and are a well known source of vitamin C, carotenoids, and vitamin E. Not only is this smoothie delicious and loaded with nutrients, it's also packed with 8 grams of protein making it the perfect post-workout snack or mid-day pick me up.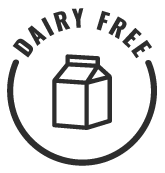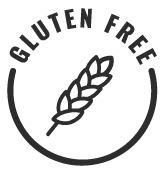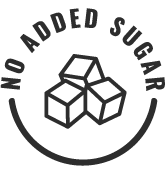 More smoothies
THE GOODS
Mandarin Oranges
Pineapple
Banana
Carrots
Sea Berries *
Pumpkin Seeds
Pea Protein
Chia Seeds
Flax Seeds
Organic
HOW TO PREPARE
1. Fill Fill cup with preferred liquid.

2. Blend & enjoy Pour contents into blender, blend, and enjoy!
PEOPLE ALSO BOUGHT
Looking for something new? Superfoodies who love Orange & Sea Berry also liked these cups…
Reviews
Overall Rating: 4.3/5
based on 230 reviews
aaaaa
Patricia J
September 24, 2021
Berrydelicious
I like everything about this smoothie, the acidity was perfect, the flavor delightful. I liked it so much, I plan on getting more than one the next time.
Tips:
I used seltzer as my preferred liquid, and it came out thick and smooth.
aaaaa
Anthony F
September 24, 2021
Very Refreshing
This was my first time having this and this is now one of my faves. It's very refreshing. I wish I had ordered it in the summer. I was surprised at how good it tasted.
Tips:
I add half of my own banana and a teaspoon of truvia because I like mine a little sweeter.
aaaaa
Nick S
September 24, 2021
Fresh, citrus-ey
One of my favorites, and I always try all available flavors when they're released. An excellent break from the chocolate and berry flavors we see frequently. Definitely recommend
Tips:
Recommend unsweetened vanilla macadamia nut milk
aaaaa
Stacey V
September 23, 2021
Liked the flavor!
I really liked the flavor of this one, but the texture was a little offputting. Maybe I'll try thawing it a bit before blending next time.
aaaaa
Amy L
September 23, 2021
Best of the best!
This one is my favorite! Like and orange dreamscicle with unsweetened vanilla almond milk.
aaaaa
MaryLou F
September 23, 2021
aaaaa
Tyler P
September 23, 2021
Surprisingly so yummy!
I'm not usually a big orange fan, but this smoothie is delicious! And I've never had seaberries and love them.
aaaaa
Alexis D
September 22, 2021
Berry Nice
I'm Loving these smoothies, best thing I ever started
aaaaa
Brian H
September 22, 2021
delightfully delicious
This was so good. Citrusy, palate cleansing. Just
plain delicious. All the fruit flavors blended well
together.
aaaaa
Lauren M
September 22, 2021
Citrus is nice!
I haven't had much orange in smoothies before but I really like it! The citrus comes through really nicely and it's a different flavor profile than I was used to.
More Reviews