Hint of Mint
4.3
3131 reviews
Did someone say chocolate mint smoothie? And no. We're not talking about a mint chocolate chip ice cream shake. Something magical happens when you combine the flavours of chocolate and mint.
Especially when there are extra greens waiting to give your immune system a boost for the day. This cacao mint smoothie is packed with ingredients that detoxify like chlorella, spinach, mint, and raw cacao.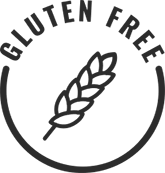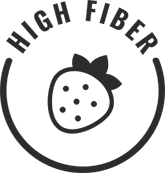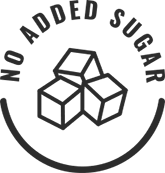 More smoothies
THE GOODS
Banana
Spinach
Zucchini
Cacao Nibs
Sunflower Seeds*
Pea Protein
Chlorella*
Flax Seeds
Peppermint
Baobab*
HOW TO PREPARE
1. Fill Fill cup with preferred liquid.

2. Blend & enjoy Pour contents into blender, blend, and enjoy!
PEOPLE ALSO BOUGHT
Looking for something new? Superfoodies who love Hint of Mint also liked these cups…
Reviews
Overall Rating: 4.3/5
based on 3131 reviews
aaaaa
Aidan Z
June 21, 2021
I love mint
I adore mint and for this one I wanted more of a mint taste to be honest. I also added a touch of honey to balance out the flavors for me. All the ingredients do play well with each other but the strength of flavors needed a little boost with some honey.
aaaaa
Lauren M
June 21, 2021
My favorite
This is my favorite smoothie. I'm obsessed with mint chocolate chip ice cream and this tastes kinda like it!
aaaaa
Lisa N
June 21, 2021
Okay
Pretty interesting but I prefer the fruit
Tips:
Blended with coffee
aaaaa
LESLIE J
June 20, 2021
Hint of....
Yes a slight hint of mint. Loved the cacao nibs. My first two/three tastes I could really taste the spinach. I thought to myself - not my favorite. But the more and more I sipped on it... the better it became. Try it - you'll like it. Want to get 50% off - JOH2621740.
Tips:
I used the recommended Almond Milk (unsweetened).
aaaaa
Jennifer W
June 20, 2021
Tasty!!
I'm a huge mint chocolate chip fan and this most definitely hits the spot especially for breakfast!! Lol
Tips:
I do add a drop of agave for a natural sweetener to all of my shakes
aaaaa
Devon L
June 20, 2021
I like it
It's pretty basic, nothing too exciting but I enjoyed it and would probably order it again
aaaaa
Erin L
June 18, 2021
The chocolate does not blend
I could not even finish this. I was expecting a mint chocolate shake and that is not even close to what I got
aaaaa
Nicole S
June 17, 2021
OMG! So good
If you love mint chocolate chip anything... get this. One of my favorite shakes!!
Tips:
added stevia/monk fruit for a little extra sweetness.
aaaaa
Sarah N
Verified
June 17, 2021
Refreshing!
Love this flavour. Anything with mint in it is a winner for me. Another one you can hide extra veggies in.
Tips:
My favourite way to make this one is with oat beverage and a bit of spinach.
aaaaa
Jessica Anne G
Verified
June 17, 2021
In the middle
My husband doesn't mind the mint flavoring, for me however all I taste is toothpaste with a hint of grass. Skip for me. Drinkable for the hubs.
Tips:
Almond or lactaid milk
More Reviews