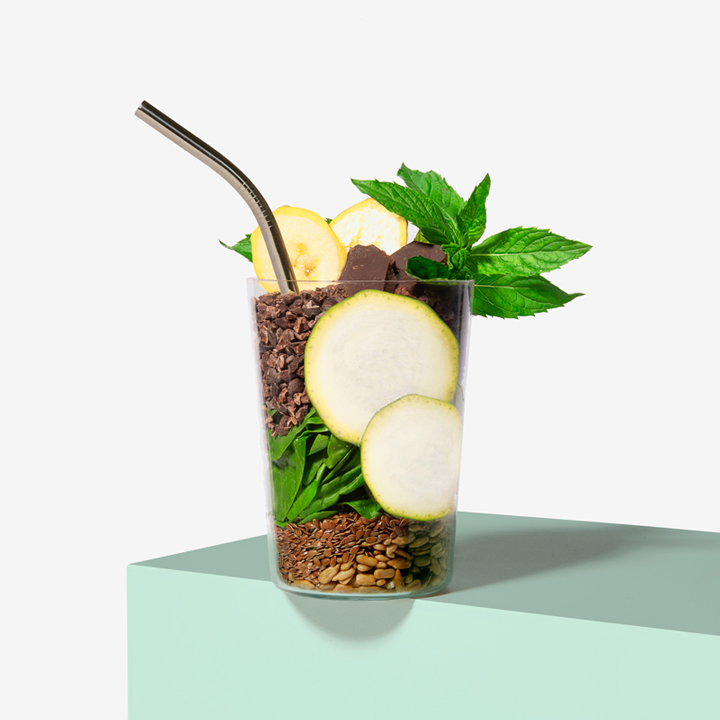 Hint of Mint
4.1
3265 reviews
Did someone say chocolate mint smoothie? And no. We're not talking about a mint chocolate chip ice cream shake. Something magical happens when you combine the flavors of chocolate and mint.
Especially when there are extra greens waiting to give your immune system a boost for the day. This cacao mint smoothie is packed with ingredients that detoxify like chlorella, spinach, mint, and raw cacao.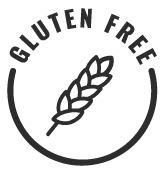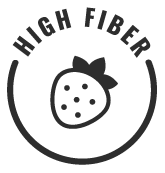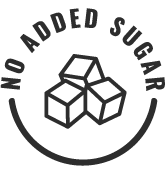 More smoothies
THE GOODS
Banana
Spinach
Zucchini
Cacao Nibs *
Sunflower Seeds
Pea Protein
Peppermint
Flax Seeds
Baobab *
Chlorella
Organic
HOW TO PREPARE
1. Fill Fill cup with preferred liquid.

2. Blend & enjoy Pour contents into blender, blend, and enjoy!
PEOPLE ALSO BOUGHT
Looking for something new? Superfoodies who love Hint of Mint also liked these cups…
Reviews
Overall Rating: 4.1/5
based on 3265 reviews
aaaaa
Sparky P
September 24, 2021
Perfect
I enjoyed this smoothie mix. Who doesn't like chocolate and fresh mints
aaaaa
Katherine K
September 24, 2021
Good and Nice
She's the girl next door. She's simple. She likes horses and America. Will you marry her? If nothing better comes along.
Tips:
use choccy milk
aaaaa
Victoria A
September 23, 2021
mintastic
i love mint, i love this smoothie
aaaaa
Tyler P
September 23, 2021
Those little crunches of cacao tho!
So delicious and one of my favorites! I love creaminess, texture, and the little cacoa nibs add such a delightful little crunch.
aaaaa
Gretchen W
September 22, 2021
Banana mint
Was hoping for a chocolatey mint taste with this shake but it was largely banana with a hint of mint and small bitter cocoa chunks. Perhaps I should have blended it more to get that cocoa mixed in. Nonetheless, the taste was refreshing and not 'green' tasting at all which I was expecting from the spinach and chlorella.
Tips:
I made this one with a lactose free cow milk to give it a bit more richness. I think it would taste good with nut milks but not coconut milk.
aaaaa
Hilary C
Verified
September 24, 2021
aaaaa
Jessica M
Verified
September 24, 2021
Mint chocolate in my mouth
This is seriously one of my favorites!! I love mint and there are like pieces of chocolate that are just right!
Tips:
I mixed this in a blender and then I tried another cup in my bullet. I got so much more flavor with the bullet.
aaaaa
Jen G
Verified
September 23, 2021
Sad...
I thought this would be one of my faves, but sadly it was NOT. It barely had any mint flavor and was bitter... 😔
aaaaa
PAM C
Verified
September 22, 2021
Mint
It was great but could use a little more mint. I think I will pick some of my own and add in next time.
aaaaa
Michelle W
Verified
September 21, 2021
Surprising
Tastes like a thin mint. Was scared when I looked at the ingredients but it turned out really well. Used oat milk
More Reviews