Heart Beet
4.4
1647 reviews
Your heart will skip a BEET with this delicious heart healthy superfood smoothie. Some mornings you want to relax and feel rejuvenated. Some mornings you want your brain to be in top shape. This one does both. That's why we created the Heartbeet smoothie just for you. The featured ingredient in the Heartbeet smoothie is (just what you guessed) beets.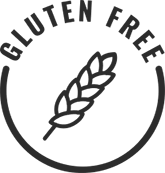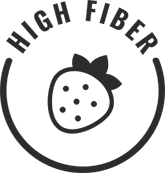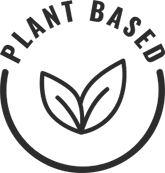 More smoothies
THE GOODS
Raspberries
Cranberries
Beets
Chickpeas
Banana
Juiced Oranges
Psyllium Husk
Hemp Protein
Rose Water
Cardamom
HOW TO PREPARE
1. Fill Fill cup with preferred liquid.

2. Blend & enjoy Pour contents into blender, blend, and enjoy!
PEOPLE ALSO BOUGHT
Looking for something new? Superfoodies who love Heart Beet also liked these cups…
Reviews
Overall Rating: 4.4/5
based on 1647 reviews
aaaaa
Lauren M
June 21, 2021
Surprisingly good
When I heard there were beets in this I wasn't sure about it but I surprisingly really enjoyed it.
aaaaa
Nichole E
June 21, 2021
Good if you like a tart flavor
If you like a more tart drink, this one will be a good fit.
aaaaa
Jeri A
June 21, 2021
Difficult to blend
The taste was great and I will get it again, but the beets seem to be very difficult to blend so I was left with small chunks of beet.
Tips:
I used water with a splash of coconut water
aaaaa
Jennifer S
June 21, 2021
Enjoyed very much
I was nervous about trying this one because I was not so sure about beats in my smoothie for breakfast. I actually saved it for last out of all of the smoothies that I got. I was very pleasantly surprised at how refreshing it was. It was not my favorite but I would definitely order again. Very good!
Tips:
I added a scoop of vanilla protein powder with unsweetened vanilla almond milk.
aaaaa
Tiffany L
June 19, 2021
Not really a beet eater...
Well, I tried this flavor and for those who like beets, this would be perfect for you. It wasn't
bad at all but I did update my choices and left this one-off.
Tips:
I also added a scoop of protein so I would hit my protein goal for the day.
aaaaa
Rida A
June 18, 2021
Hate love relationship
The cardamom and rose water combined is amazing. Such a pretty smoothie but the flavours don't mix well.
aaaaa
Gail R
June 17, 2021
Too much
The smoothie were a bit too much for me. Had to wait so the frozen item soften otherwise I would have bent my blades. Therefore I would like to cancel this service. If you have question please email. GReaves
aaaaa
Elizabeth G
Verified
June 17, 2021
Good flavor
This was one of the sweeter smoothies. Mostly just the banana flavor comes through, but with the beets it gives it a little bit of an earthy taste that was really good.
aaaaa
Victoria H
Verified
June 17, 2021
Yummy
Really good. One of my favorites. Unique flavor with beets.
aaaaa
Sarah A
Verified
June 17, 2021
More Reviews