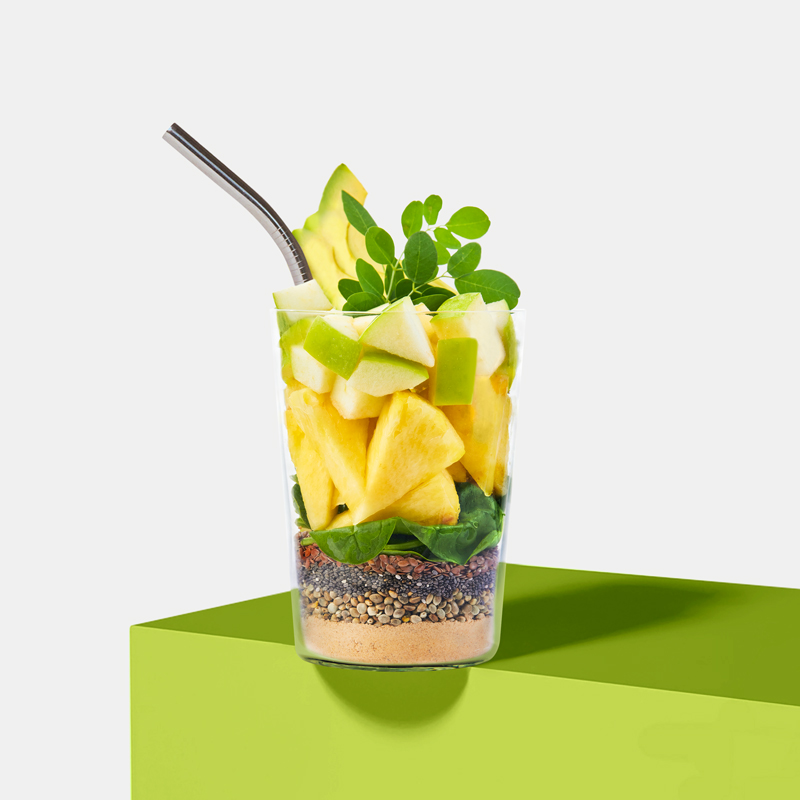 Green Apple & Moringa
4.4
86 reviews
A refreshing collaboration of nourishing fruits and vegetables that makes this green smoothie downright delicious. Sporting green apples, pineapple, avocado, spinach, and our newest superfood moringa leaf powder. Referred to as "the tree of life" by ancient cultures, moringa has been used in traditional medicine for thousands of years and is rich in various vitamins, minerals, and antioxidants. Who said healthy had to be boring? This smoothie offers a source of iron and copper, is rich in Vitamin C and is high in fiber. Go ahead and get sippin'!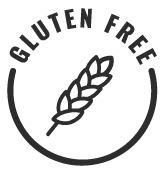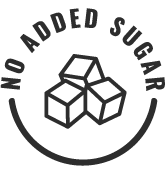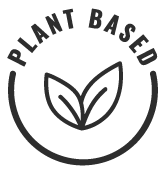 More smoothies
THE GOODS
Pineapple
Green Apple
Avocado
Spinach
Hemp Protein
Pea Protein
Moringa Leaf Powder *
Chia Seeds
Flax Seeds
Organic
HOW TO PREPARE
1. Fill Fill cup with preferred liquid.

2. Blend & enjoy Pour contents into blender, blend, and enjoy!
PEOPLE ALSO BOUGHT
Looking for something new? Superfoodies who love Green Apple & Moringa also liked these cups…
Reviews
Overall Rating: 4.4/5
based on 86 reviews
aaaaa
Elizabeth F
January 21, 2022
Delish!
I was shocked at how good it was
aaaaa
Lisa N
January 21, 2022
Refreshing
Great way to start the day.
aaaaa
Cates H
January 17, 2022
Refreshing!
Great way to wake up in the morning! Very refreshing.
Tips:
I put canned, unsweetened coconut milk in as the liquid. It was perfect
aaaaa
Alanna W
January 16, 2022
Nice!
Nice morning smoothie. Helps you wake up for the day!
aaaaa
Chintan A
January 15, 2022
Not bad.
I would have liked more of the tart green apple flavour but it's masked by the other stuff in the smoothie. I don't think I would order this one again. I don't have it, just other things that I prefer. Though I should mention that I'm not a green smoothie type in general.
Tips:
I use just water as my liquid.
I also added Naked Whey vanilla protein powder.
aaaaa
Kayla F
January 14, 2022
I Don't Know What Moringa Is ...
I ordered this without knowing what Moringa is. I blended with a coconut/almond milk blend. It looks sort of gross coming out of the blender but the flavor is one of my favorites. I love that this one is pretty low in carbs but also has protein.
aaaaa
Jen N
January 11, 2022
Interesting fresh taste
Loved how unique this tasted.
Tips:
I add oat milk and almond butter to make it more filling.
aaaaa
Nicole G
Verified
January 13, 2022
Very refreshing!
I love this combination as it isn't one I would typically make at home. When I need a tart pick me up, this is what I grab.
aaaaa
Jairahnissi J
Verified
January 11, 2022
Very surprised!
Very creamy, slight fruity taste
aaaaa
Nina G
Verified
January 10, 2022
Delicious Breakfast
Perfect for mornings
More Reviews