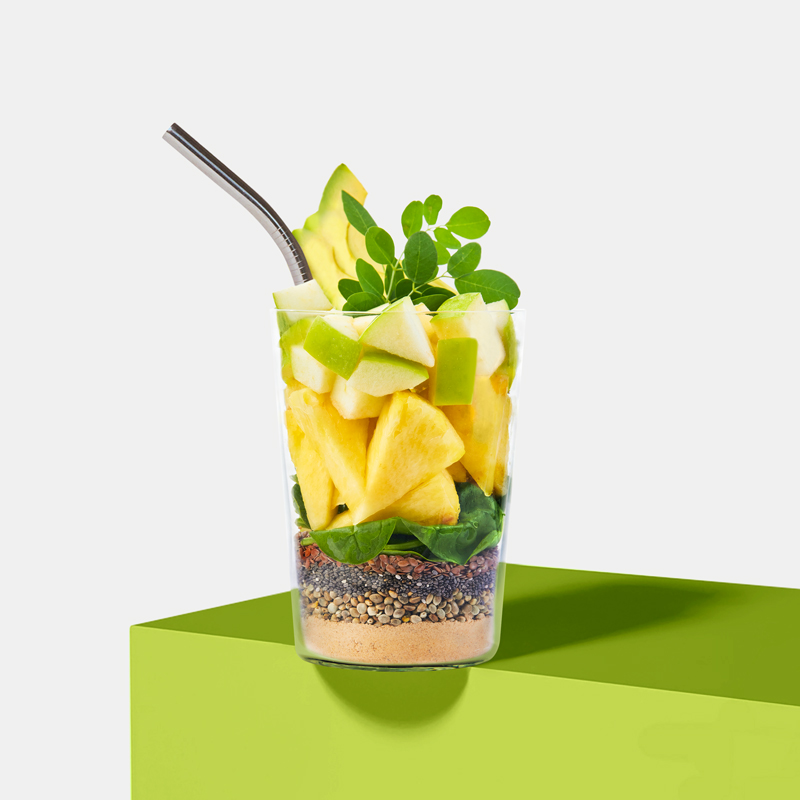 Green Apple & Moringa
4.8
184

reviews
A refreshing collaboration of nourishing fruits and vegetables that makes this green smoothie downright delicious. Sporting green apples, pineapple, avocado, spinach, and our newest superfood moringa leaf powder. Referred to as "the tree of life" by ancient cultures, moringa has been used in traditional medicine for thousands of years and is rich in various vitamins, minerals, and antioxidants. Who said healthy had to be boring? This smoothie offers a source of iron and copper, is rich in Vitamin C and is high in fiber. Go ahead and get sippin'!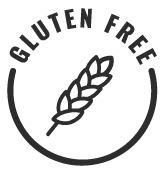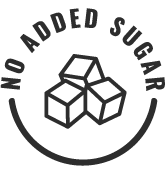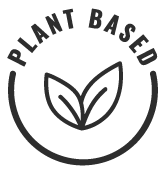 More smoothies
MAIN INGREDIENTS
Pineapple
Green Apple
Avocado
Spinach
Hemp Protein
Moringa Leaf Powder *
Chia Seeds
Flax Seeds
Organic
GUILT-FREE INGREDIENTS
Honest and simple ingredients that nourish you from the inside out
Avocado
This delicious fruit is filled with healthy fat and fibre. The powerful combination of fat and fibre helps you feel full longer. Further, avocados are nutrient-packed with over 20 vitamins, minerals and phytonutrients. Giving you a powerful and delicious nutrient boost!
Pineapple
Loaded with vitamin C and manganese, pineapple is an antioxidant-rich fruit that protects your immune system and helps maintain a healthy metabolism.
HOW TO PREPARE
1. Fill Add your favourite liquid into the pre-proportioned cup.
2. Blend & enjoy Pour everything into a blender and serve!
PEOPLE ALSO BOUGHT
Looking for something new? Superfoodies who love Green Apple & Moringa also liked these cups…
184 reviews
4.8 overall rating
Reviews
Verified Buyer
aaaaa
Delicious
Tastes fresh.
Tips:
awesome with lemonade for acidic lovers
Verified Buyer
aaaaa
Refreshing
Refreshing
Verified Buyer
aaaaa
Fresh
Fresh smoothie, nice for the morning. I tried something different as I usually like berries but this one was pretty good.
Verified Buyer
aaaaa
Refreshing!!
All my favourite ingredients in one cup!
Tips:
I love to add a scoop of collagen protein
Verified Buyer
aaaaa
Perfect with orange juice!
One of my favs!
Tips:
I blended with orange juice and a bit of lemon juice and it was a bit sour.. my favorite so far!
Verified Buyer
aaaaa
Morning
This was the best way to start my day
Verified Buyer
aaaaa
Not bad
I like this one. Added some fresh pineapple
Verified Buyer
aaaaa
Too Green a Morning
Tasted too much of leafy greens. I am sure people that like green smoothies would like it but I wanted more apple.
Verified Buyer
aaaaa
Interesting But good
different and unexpected but oh so good
Verified Buyer
aaaaa
Get up and go drink
Taste great, and the green apple did not make it tart at all