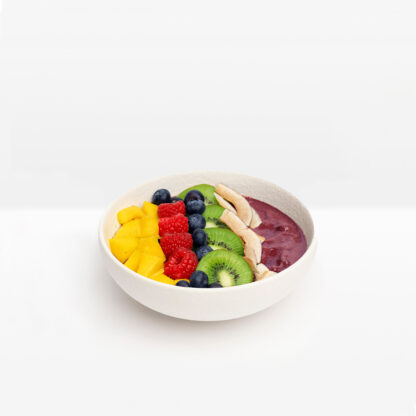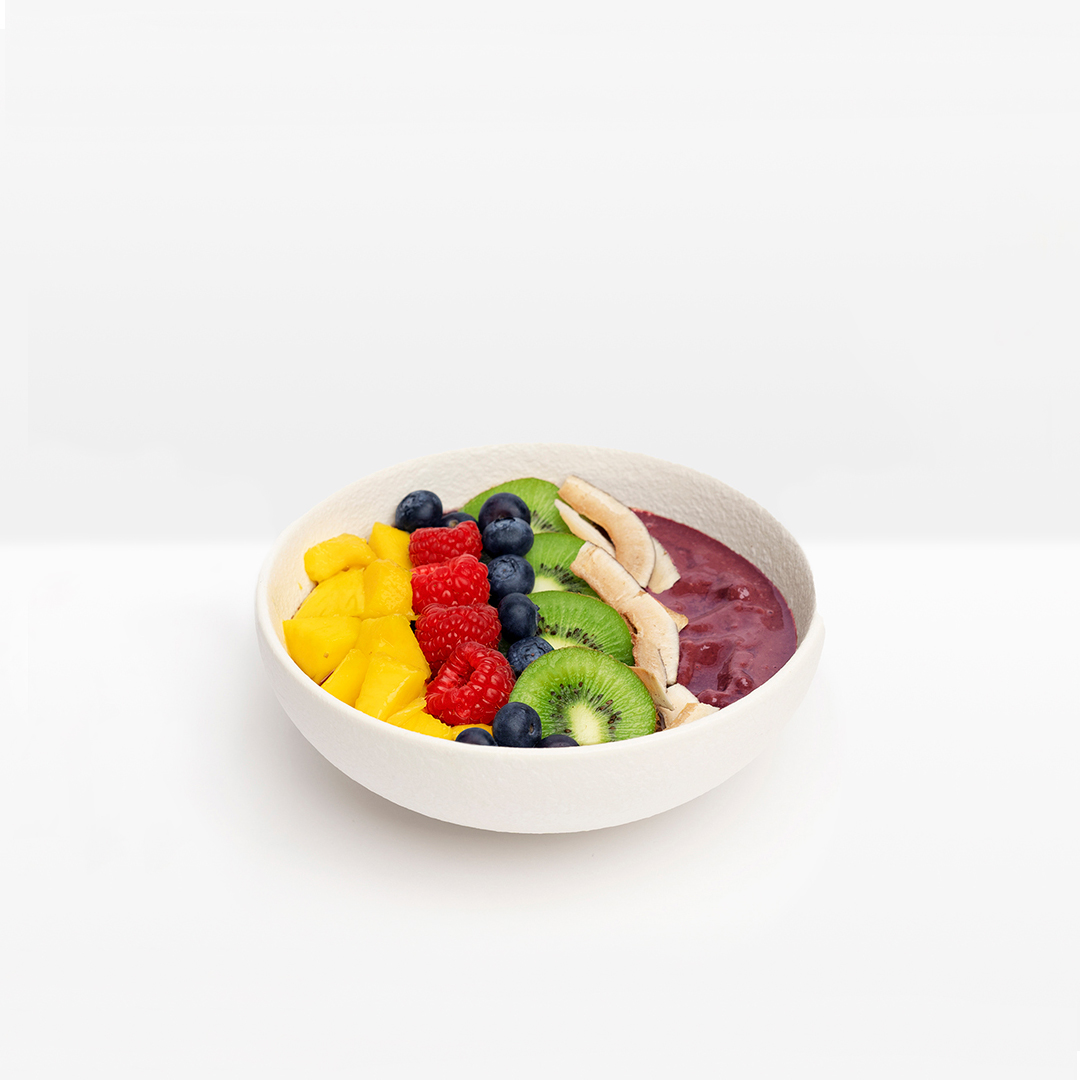 Mango & Kiwi – Açai Bowl
4.7
1463 reviews
Creamy, decadent and SUPER nutritious. This Acai Bowl requires no blender, no prep, and ready in no time! Full of pureed acai berries, this breakfast favourite is packed with antioxidants, healthy fats, and fiber making it the perfect way to start your morning. Enjoy our first ever 'prep-free' acai bowl topped with delicious kiwi, mango, blueberries, raspberries, and coconut!
Benefits
Daily Defense

Rejuvenate Me

Tummy Love
The Goods
Acai*
Kiwi
Mango
Raspberries
Blueberries
Toasted Coconut
Chia Seeds*
Coconut Milk
Banana
Dates
Superfood Highlights
Acai*
Açai berries grow on açai palm trees in the Amazon rainforest. These berries are incredibly rich in antioxidants and contain 3x the amount found in blueberries.
Blueberries
This popular berry has great health benefits – not only are the super low in calories they are packed with vitamin C and fibre. The concentrated amount of antioxidants in blueberries benefits brain function and plays a role in delaying mental decline.
Chia Seeds*
Despite their small size, chia seeds are one of the most nutritious dense foods. They're loaded with fiber, protein, omega-3 fatty acids and various micronutrients. Great news for those who don't consume dairy - gram for gram, the calcium content in chia seeds is higher than most dairy products. As a result, chia seeds may be considered an excellent source of calcium for people who don't eat dairy.
Nutrition Facts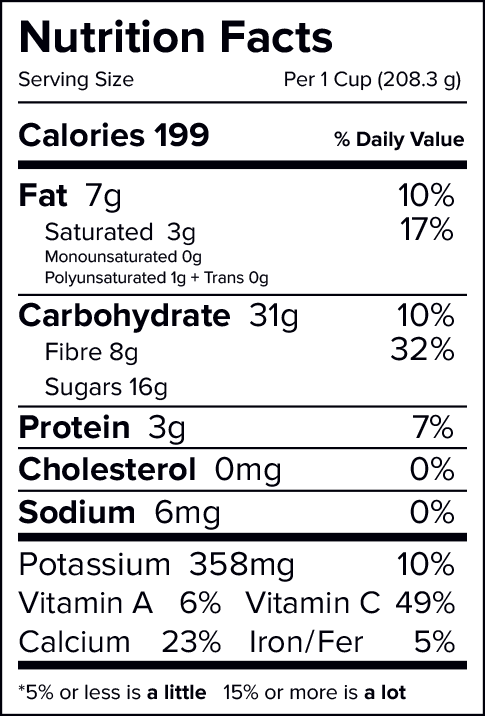 How it Works
Step 1 Place your Açai Bowl in the fridge to defrost overnight for 7+ hours.
Step 2 Remove the lid, stir well and enjoy!
Reviews
Overall Rating: 4.7/5
based on 1463 reviews
aaaaa
Lindsey C
August 11, 2020
Perfect pick me up
I loved having this in the freezer for a refreshing mid day Snack when the hunger hit and you want to keep it healthy!
aaaaa
larhonda h
August 11, 2020
Power in a bowl
wasn't to sure but ended up being really good will order again
aaaaa
Adelina M
Verified
August 11, 2020
Dessert
Love love addicted
aaaaa
Laura D
Verified
August 11, 2020
aaaaa
Susan V
Verified
August 11, 2020
Refreshing
This was really delish!
aaaaa
Lindsey B
Verified
August 11, 2020
Filling but mango texture off
This overall was good! The base was flavorful and filling. I did not love the texture of thawed mango.
aaaaa
Karen M
Verified
August 10, 2020
Tastes very good.
I like it because there's no prepping. Fast and easy. Tastes very good.
aaaaa
Carey H
Verified
August 10, 2020
Great breakfast!
The acai blend was yummy and tart. The fruit sweet and delicious.
aaaaa
Katrina B
Verified
August 10, 2020
Small but tasty
The bowl was delicious but once it defrosts the cup is less than half full. A good snack but not a meal.
aaaaa
Jessica B
Verified
August 9, 2020
So good!
Loved all the fruit in this bowl! Such a fast and easy breakfast! No mess and delicious!
More Reviews