Grass is Greener
3.7
10 reviews
This one goes out to all the green smoothie lovers out there. This smoothie is like drinking a delicious multivitamin. It has beautiful, green, calcium-rich kale for strong bones and refreshing cucumber. We've also added enzyme-rich pineapple and lime juice to support good digestion. To sweeten the deal, organic mango and vitamin C-rich camu camu rise up, working hard to keep the flu at bay.
Benefits
Stress-Relief

Workout Recovery

Anti Inflammatory

Beautifying

Digestive Support
The Goods
Mango
Kale
Pineapple
Cucumbers
Coconut Oil
Ginger
Lime
Camu Camu
Wheatgrass
Nutrition Facts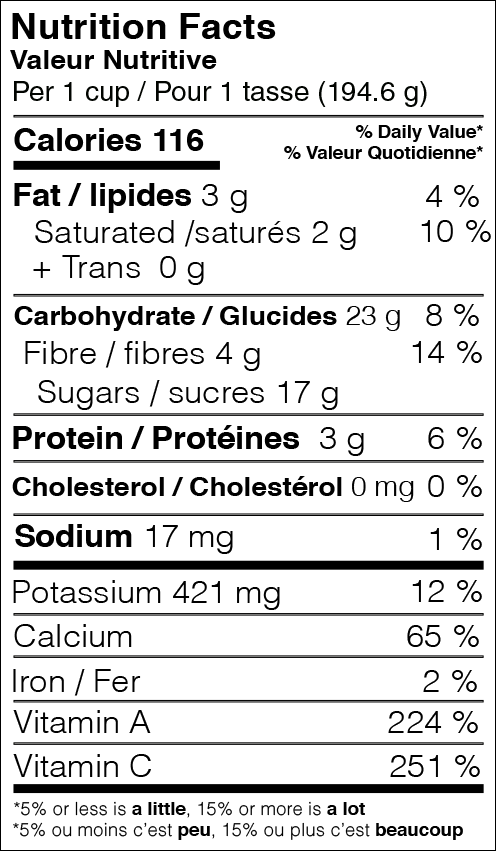 How To Blend
Step 1 Fill your smoothie cup all the way to the top with your favourite liquid
Step 2 Toss all the good stuff into your blender and blend until smooth
Step 3 Pour your delicious smoothie back into your ready-to-go cup, pop the lid back on and enjoy!
Reviews
Overall Rating: 3.7/5
based on 10 reviews
aaaaa
wendy p
Verified
September 3, 2019
I know its good for me
Well, I hope, I think. it must be good for me but this smoothie wasn't my fave, dont get me wrong, it is tasty and light and super post work out especially if you use supplements and boost it up...but it was a meh for me. prefer my wheatgrass in a shot.
Tips:
used ice, pineapple and apple juice
aaaaa
Barbara W
Verified
September 3, 2019
Good for green
Easy to drink and feel good. I was surprised at how delicious and smooth it was.
aaaaa
Lisa W
Verified
August 13, 2019
Ginger taste is strong
I don't think ginger belongs in this smoothie. It's already tasting very vegi-like. With the ginger taste, it's just too overpowering and taste like a stir fry
aaaaa
Ashley m
Verified
August 13, 2019
Green life!
this is probably one of the best tasting green type smoothies I've had! The first one I mixed with almond milk and was not a fan, I saw some other people suggesting to mix juice in, and I'm all for that! So yummy!
Tips:
Mix with orange juice.
aaaaa
Monika W
Verified
July 21, 2019
Feels you're detoxing
Tastes like grass haha! But that's exactly what I would expect from a green smoothie. Drinking it made me feel instantly healthier, and I swear my body just sighed of relief...
Tips:
Used almond milk
aaaaa
Cassandra V
June 24, 2019
Favourite smoothie
The mix of kale with the sweet fruit delights my tastebuds. Very easy too blend and prepare. This is an amazing smoothie I cant wait to order more with my next order.
Tips:
almond milk added another punch
aaaaa
Madison C
Verified
June 24, 2019
HEALTHY and TASTY!
Perfect combination of a healthy and tasty smoothie. I cannot emphasize enough just how good this smoothie is.
Tips:
Almond milk is perfect!
aaaaa
Sadie C
June 14, 2019
aaaaa
Zoey J
Verified
June 10, 2019
Very... healthy (lol)
I really like this smoothie, but it makes me uhh, have toilet situations happen. So it's tasty and all, but I can't take it to work with me. I think it could use a little more mango to balance out the "liquid grass" flavour, but some people probably like that!
aaaaa
Chelsea C
Verified
June 10, 2019
Healthy Deliciousness
Knowing this was veg-heavy, I blended with fruit juice and it was delicious!
Tips:
Blended with orange & mango juice - brings out the mango and increases the sweet tropical taste.