Liquid Gold
4.5
6 reviews
This sweet and spicy smoothie is an anti-inflammatory powerhouse that is sure to have you feeling your best. The ginger and turmeric in this concoction are powerful anti-inflammatory agents that naturally fight conditions such as acne, arthritis, asthma, and joint pain. Juicy mangoes add a tropical twist to this smoothie while carrots rich in vitamin-A work to keep your eyes and heart healthy. Meanwhile, enzyme-rich pineapple and papaya help ease digestion.
Benefits
Energizing

Stress-Relief

Workout Recovery
The Goods
Mango
Carrots
Pineapple
Papaya
Ginger
Coconut Oil
Chia Seeds
Turmeric
Nutrition Facts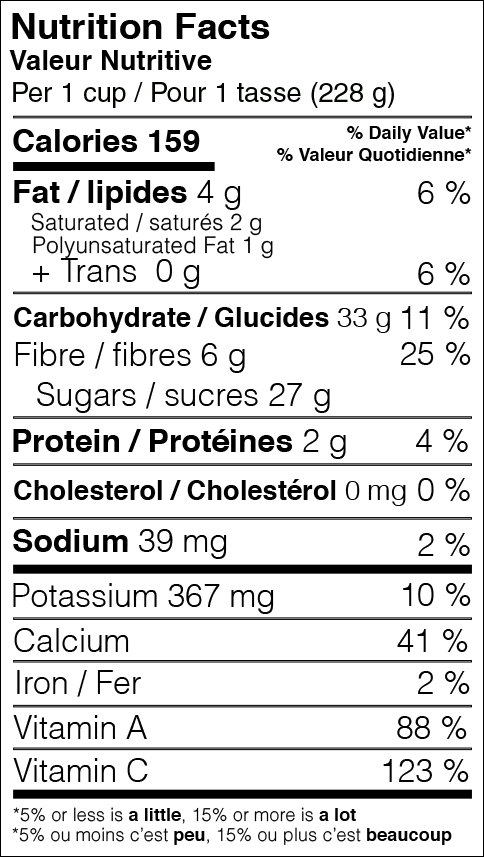 How To Blend
Step 1 Fill your smoothie cup all the way to the top with your favourite liquid
Step 2 Toss all the good stuff into your blender and blend until smooth
Step 3 Pour your delicious smoothie back into your ready-to-go cup, pop the lid back on and enjoy!
Reviews
Overall Rating: 4.5/5
based on 6 reviews
aaaaa
wendy p
Verified
September 3, 2019
If you are searching for a heart of gold
....no need to grow old! this beauty is the fountain of youth. i felt light and spry and after blended this up! delicious but with a peppery bite so it's not too sweet
aaaaa
Juliana S
Verified
September 3, 2019
A little too gingery for my tastes
Overall it was pretty good, but the ginger was a bit too much for me. I ordered 3 of these and the remaining 2 won't be the first ones I reach for.
Tips:
I used coconut water as the liquid
aaaaa
Tammy L
Verified
September 3, 2019
This is a hit.
This is a really nice smoothie with a vibrant yellow color.
aaaaa
Shanay V
Verified
July 21, 2019
Love it
Exactly as the title states it is liquid gold
aaaaa
Lawrence S
June 24, 2019
Golden!!!
This smoothie really made me feel amazing after drinking it. Also helped with my headache and the taste is amazing so pluses all around I guess!
Tips:
Almond milk is great
aaaaa
Roy A
Verified
June 24, 2019
Rich
This smoothie makes you feel healthy and is a great booster for me. Easily prepared, fresh and tasty!
aaaaa
Chelsea C
Verified
June 10, 2019
Bright & tasty
Thanks to the reviews, I decided to make this with juice, and found the dominant flavour quite tasty. I had it as a smoothie bowl with granola.
Tips:
Made with orange & mango juice, made this very mango-y!
Tastes Healthy
I was really excited about all these exotic ingredients.... buuuut you better like carrots. It tastes very healthy in a just "ok" way, likely due to my expectations of a huge flavour bomb. Won't re-order.
Tips:
This was the first smoothie I made and holy cow, my poor Vitamix had issues blending the solid mass of fruit... I had to get in there and break it all up, add more almond milk and then at the end scrape the mass of chia seeds off the top of the lid. However, it's not the smoothie's fault. I made another smoothie today and let the cup thaw on the counter for 20 minutes or so before adding the almond milk and dumping into the blender - it ended up blending perfectly.
aaaaa
Kendra B
April 27, 2019
Too much Tumeric
This one was tough to drink.. I actually had to throw it out after a few sips as I just couldnt do it. I even had a coworker try and she agreed it was not great. I won't be ordering this flavour again, that's for sure.