Hint of Mint
Something magical happens when you combine the flavours of chocolate and mint. This smoothie is packed with detoxifying ingredients like chlorella, spinach, mint, and raw cacao that will help battle free-radicals and detoxify your body. This smoothie has just the right amount of sweetness from bananas and a delicious nutty creaminess thanks to macadamia nuts.
Benefits
Stress-Relief

Workout Recovery

Immunity Boosting

Beautifying
The Goods
Banana
Spinach
Zucchini
Cacao Nibs
Chlorella
Flax Seeds
Peppermint
Nutrition Facts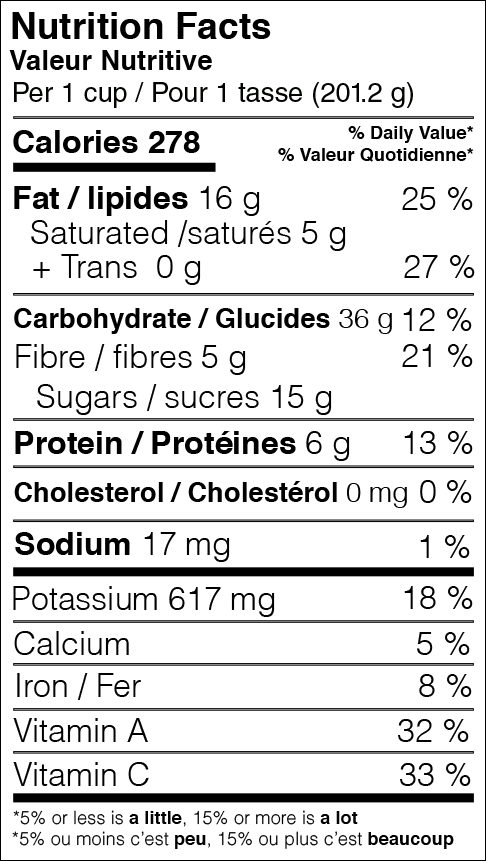 How To Blend
Step 1 Fill your smoothie cup all the way to the top with your favourite liquid
Step 2 Toss all the good stuff into your blender and blend until smooth
Step 3 Pour your delicious smoothie back into your ready-to-go cup, pop the lid back on and enjoy!
Reviews
Overall Rating: 5/5
based on 6 reviews
aaaaa
Roy A
Verified
June 24, 2019
Favourite!!!
I'm so glad I got to taste this smoothie. I was unsure at first but it definitely is one of the best smoothies I have tasted. Perfection in a cup.
Tips:
Almond milk!
aaaaa
Amy F
June 16, 2019
Amazing
Best smoothie every, it has the most amazing taste
aaaaa
Paige J
June 14, 2019
Mint chocolate ice cream in a cup
This one tastes like mint chocolate ice cream. Perfect for morning or night.
aaaaa
Georgia P
June 13, 2019
Wow!
Absolutely loved Hint of Mint!! Bye bye ice cream. This tasted just like mint chocolate chip ice cream....maybe just a little bit less sweeter than ice cream but so delicious and satisfying.
Tips:
Used unsweetened vanilla almond milk.
aaaaa
Laila A
June 11, 2019
Needs more mint chocolate!
It was good, but I wouldn't say the mint or the chocolate were highlighted in this smoothie. In other words, they didn't really shine through. Would've definitely loved a bit more of a mint chocolate flavour as I'm a chocolate person!
aaaaa
Chelsea C
Verified
June 10, 2019
Divine!
This was so delicious... It tasted like chocolate chip mint ice cream! The flavour definitely disguised how full of veggies this was.
Tips:
Simply divine made with vanilla oat milk.
aaaaa
Sarah B
Verified
May 17, 2019
This one is my fav.
It's tastes like chocolate mint to me! I love it.
aaaaa
Kathleen F
Verified
April 24, 2019
aaaaa
Sarah W
Verified
March 30, 2019
Seriously amazing!
I have always been a smoothie lover and this was hands down one of the best smoothies I've ever had! Probably my new favourite
aaaaa
Yousuf S
Verified
December 19, 2018
Love the taste
Perfect mix of mint and some cacao. It blends well and has a great texture! You scored on this one Revive
Tips:
Add a tad of cinnamon