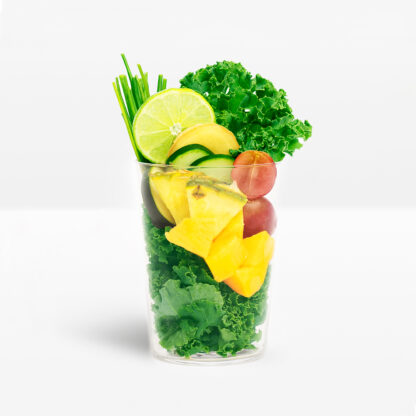 Grass is Greener
4.6
1149 reviews
This one goes out to all the green smoothie lovers out there. This smoothie is like drinking a delicious multivitamin. It has beautiful, green, calcium-rich kale for strong bones and refreshing cucumber. We've also added enzyme-rich pineapple and lime juice to support good digestion. To sweeten the deal, organic mango and vitamin C-rich camu camu rise up, working hard to keep the flu at bay.
Benefits
Cleansing Detox

Energizing

Anti Inflammatory
The Goods
Kale
Pineapple
Spinach
Oranges
Cucumbers
Avocado
Wheatgrass*
Pea Protein
Lime Juice
Ginger
Camu Camu*
Water
Please note that we are in the process of changing the Grass is Greener product. During this transitional period, the ingredients may be the following: Mango, Kale, Pineapple, Ginger, Lime, Camu Camu, Wheatgrass. If you have any questions please reach out to us at

[email protected]

.
Superfood Highlights
Avocado
This delicious fruit is filled with healthy fat and fibre. The powerful combination of fat and fibre helps you feel full longer. Further, avocados are nutrient-packed with over 20 vitamins, minerals and phytonutrients. Giving you a powerful and delicious nutrient boost!
Wheatgrass*
Like all green plants, wheatgrass consists of chlorophyll, a type of green plant pigment associated with many health benefits. It also contains several important antioxidants, including glutathione and vitamins C and E. Glutathione is a powerful antioxidant that's made in the body's cells. Its levels decrease as a result of aging, stress, and toxin exposure.
Ginger
Ginger is a popular spice. It is high in gingerol, a substance with powerful anti-inflammatory and antioxidant properties. Ginger is also effective at reducing the day-to-day progression of muscle pain, and may reduce exercise-induced muscle soreness and a great addition to post-workout recovery!
Camu Camu*
This sour tropical berry is very high for vitamin C content, giving camu antioxidant and anti-inflammatory properties. Camu camu fruit has the highest recorded amount of natural vitamin C known on the planet (providing up to 30 x more vitamin C than oranges). Camu fruit is bitter and tangy and usually consumed as a powder, which you can add to smoothies, yogurt, or juice.
Nutrition Facts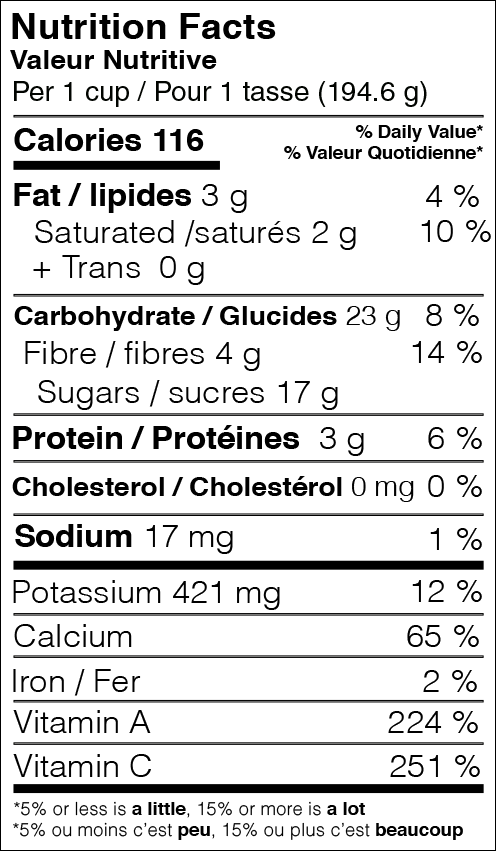 How To Blend
Step 1 Fill your smoothie cup all the way to the top with your favorite liquid
Step 2 Toss all the good stuff into your blender and blend until smooth
Step 3 Pour your delicious smoothie back into your ready-to-go cup, pop the lid back on and enjoy!
Reviews
Overall Rating: 4.6/5
based on 1149 reviews
aaaaa
Erica M
July 14, 2020
Very green
Cover up the wheatgrass with orange juice.
aaaaa
Francesca W
July 14, 2020
not enough flavor
too watery
aaaaa
Jessi D
July 14, 2020
Green green green
Love the tart fruity taste mixed in with the veggies
Tips:
Soy milk
aaaaa
Karlie B
July 14, 2020
Delicious
This smoothie is one of my top favorites. You can really taste the oranges and pineapple within the smoothie!
aaaaa
Joanna B
July 14, 2020
I Love me some Green!
This is a great "Green" shake for the morning. Lots of veggies for tons of energy.
aaaaa
Katelyn M
July 14, 2020
Good Greens
Good way to get greens in to your day and still tastes great. My blender had a little trouble getting the greens to blend smoothly.
aaaaa
Ashley G
Verified
July 14, 2020
Household fave
My hubby and I are fairly sure this one is a top 3 favorite. I was slightly apprehensive at how much kale there seemed to be (some green smoothies are great and others are awful) but hands down, this is the best one I've had!
Tips:
Added orange juice
aaaaa
Myriah R
Verified
July 14, 2020
Yummy green goodness
Who doesn't love a delicious green smoothie!!!
aaaaa
Chassidy S
Verified
July 14, 2020
Yummy green smoothie!
Another really good green smoothie and also fills me up.
Tips:
Blend it with apple juice it tastes way better.
aaaaa
Mary G
Verified
July 14, 2020
Good
Great green smoothie.
More Reviews