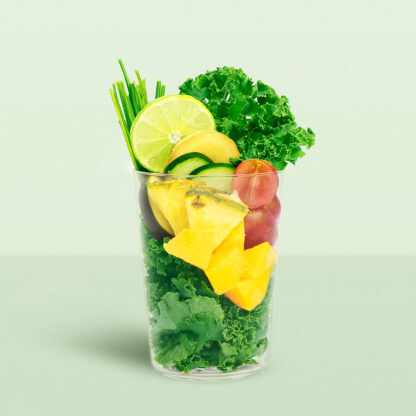 Grass is Greener
4.6
1071 reviews
This one goes out to all the green smoothie lovers out there. This smoothie is like drinking a delicious multivitamin. It has beautiful, green, calcium-rich kale for strong bones and refreshing cucumber. We've also added enzyme-rich pineapple and lime juice to support good digestion. To sweeten the deal, organic mango and vitamin C-rich camu camu rise up, working hard to keep the flu at bay.
Benefits
Cleansing Detox

Energizing

Anti Inflammatory
The Goods
Kale
Pineapple
Spinach
Oranges
Cucumbers
Avocado
Wheatgrass*
Pea Protein
Lime Juice
Ginger
Camu Camu*
Water
Please note that we are in the process of changing the Grass is Greener product. During this transitional period, the ingredients may be the following: Mango, Kale, Pineapple, Ginger, Lime, Camu Camu, Wheatgrass. If you have any questions please reach out to us at

[email protected]

.
Superfood Highlights
Avocado
This delicious fruit is filled with healthy fat and fibre. The powerful combination of fat and fibre helps you feel full longer. Further, avocados are nutrient-packed with over 20 vitamins, minerals and phytonutrients. Giving you a powerful and delicious nutrient boost!
Wheatgrass*
Like all green plants, wheatgrass consists of chlorophyll, a type of green plant pigment associated with many health benefits. It also contains several important antioxidants, including glutathione and vitamins C and E. Glutathione is a powerful antioxidant that's made in the body's cells. Its levels decrease as a result of aging, stress, and toxin exposure.
Ginger
Ginger is a popular spice. It is high in gingerol, a substance with powerful anti-inflammatory and antioxidant properties. Ginger is also effective at reducing the day-to-day progression of muscle pain, and may reduce exercise-induced muscle soreness and a great addition to post-workout recovery!
Camu Camu*
This sour tropical berry is very high for vitamin C content, giving camu antioxidant and anti-inflammatory properties. Camu camu fruit has the highest recorded amount of natural vitamin C known on the planet (providing up to 30 x more vitamin C than oranges). Camu fruit is bitter and tangy and usually consumed as a powder, which you can add to smoothies, yogurt, or juice.
Nutrition Facts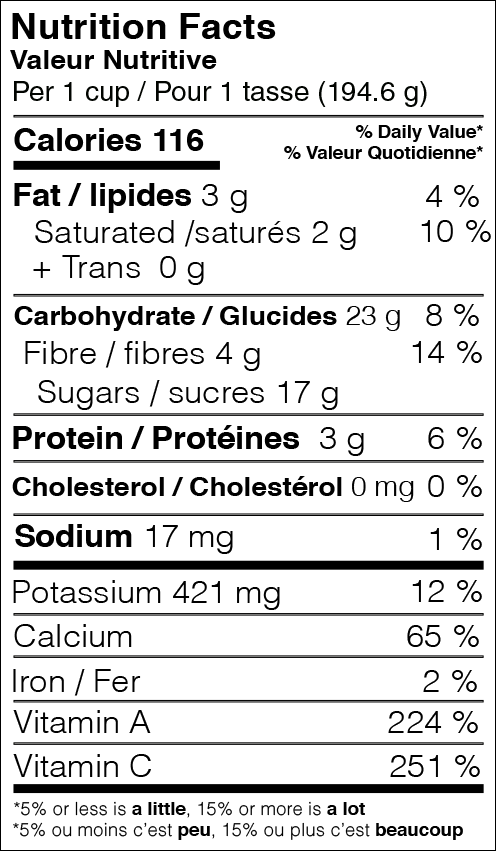 How To Blend
Step 1 Fill your smoothie cup all the way to the top with your favorite liquid
Step 2 Toss all the good stuff into your blender and blend until smooth
Step 3 Pour your delicious smoothie back into your ready-to-go cup, pop the lid back on and enjoy!
Reviews
Overall Rating: 4.6/5
based on 1071 reviews
aaaaa
Cynthia S
July 5, 2020
Fresh and very green
For the days my liver needs a boost!
aaaaa
Marije W
July 4, 2020
Okay
Undecided on this one 😂
aaaaa
Jacqueline K
July 4, 2020
aaaaa
Candace B
July 4, 2020
In the name
This one tasted just like grass.
aaaaa
Audrianna P
July 4, 2020
So healthy
Tastes great AND has a ton of superfoods.
Tips:
I always add collagen to my smoothies because it's flavorless and has soo many benefits.
aaaaa
Shayna R
Verified
July 4, 2020
Yummy and fresh
Tastes good, great green smoothie.
aaaaa
Mary A
Verified
July 4, 2020
Family Fav
The entire family loves this one. After a day of swimming and activities. This smoothie is refreshing and filling.
aaaaa
Aimee M
Verified
July 4, 2020
Healthy
This one makes you feel healthy! My son loved it as well
aaaaa
isabel c
Verified
July 4, 2020
clean and fresh
really good to feel lighter and energized
aaaaa
Dawn C
Verified
July 4, 2020
Awesome
Definitely green! Great energy booster!
Tips:
Used coconut water.
More Reviews