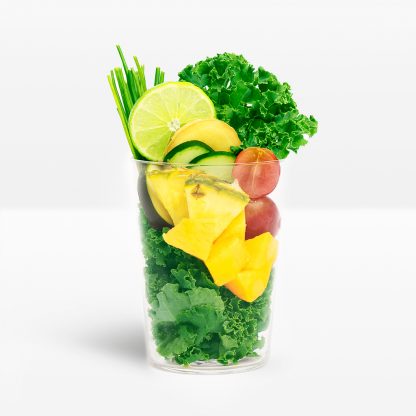 Grass is Greener
3.9
19 reviews
This one goes out to all the green smoothie lovers out there. This smoothie is like drinking a delicious multivitamin. It has beautiful, green, calcium-rich kale for strong bones and refreshing cucumber. We've also added enzyme-rich pineapple and lime juice to support good digestion. To sweeten the deal, organic mango and vitamin C-rich camu camu rise up, working hard to keep the flu at bay.
Benefits
Cleansing Detox

Energizing

Anti Inflammatory
The Goods
Mango
Kale
Pineapple
Cucumbers
Coconut Oil*
Ginger
Lime
Camu Camu*
Wheatgrass*
Superfood Highlights
Coconut Oil*
Coconuts contain significant amounts of fat, but unlike other nuts, they provide fat that is mostly in the form of medium chain saturated fatty acids (MCFAs) in particular, one called lauric acid. Lauric acid in the body is a powerful antiviral, antifungal and antibacterial. Adding a moderate amount of coconut-derived foods in your diet may help protect the body from infections and viruses.
Ginger
Ginger is a popular spice. It is high in gingerol, a substance with powerful anti-inflammatory and antioxidant properties. Ginger is also effective at reducing the day-to-day progression of muscle pain, and may reduce exercise-induced muscle soreness and a great addition to post-workout recovery!
Camu Camu*
This sour tropical berry is very high for vitamin C content, giving camu antioxidant and anti-inflammatory properties. Camu camu fruit has the highest recorded amount of natural vitamin C known on the planet (providing up to 30 x more vitamin C than oranges). Camu fruit is bitter and tangy and usually consumed as a powder, which you can add to smoothies, yogurt, or juice.
Wheatgrass*
Like all green plants, wheatgrass consists of chlorophyll, a type of green plant pigment associated with many health benefits. It also contains several important antioxidants, including glutathione and vitamins C and E. Glutathione is a powerful antioxidant that's made in the body's cells. Its levels decrease as a result of aging, stress, and toxin exposure.
Nutrition Facts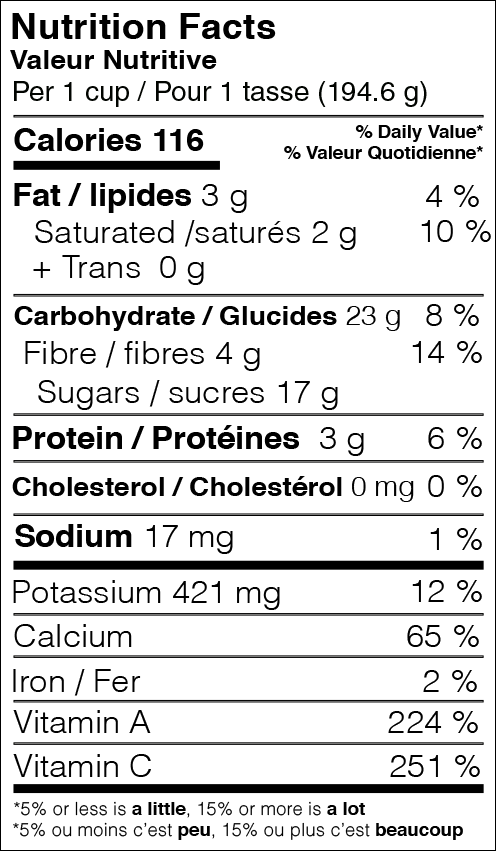 How To Blend
Step 1 Fill your smoothie cup all the way to the top with your favourite liquid
Step 2 Toss all the good stuff into your blender and blend until smooth
Step 3 Pour your delicious smoothie back into your ready-to-go cup, pop the lid back on and enjoy!
Reviews
Overall Rating: 3.9/5
based on 19 reviews
aaaaa
Adam F
Verified
March 11, 2020
Green is Good!
A green inside is a clean inside!
I love having my greens, especially when it's a tasty Revive smoothie! Add this to your box to eat clean and treat yourself!
Tips:
To receive 60% off and a **FREE BONUS GIFT** in box, use code FRA576520
aaaaa
Paulina B
Verified
February 12, 2020
Good!
If you're a fan of green smoothies, this one is a winner! Wheatgrass was subtle.
aaaaa
Mobile A
Verified
February 12, 2020
Green grass in a smoothy glass
This mix is my favourite
aaaaa
Rhayssa C
Verified
February 1, 2020
The grass really is greener with this one
Loved it!You can definitely taste all the green and yummy components that make up this wonderful smoothie! Probably one of my favourites.
Tips:
I added almond milk and it was perfect!
aaaaa
Jennifer K
Verified
October 29, 2019
Its true y'all. After you drink this you'll believe!
I love all the super greens in this one. Oddly not a super green or grainy texture as I had expected.
Even my picky teenagers are on board now with these for breakfast.
aaaaa
Marlissa T
Verified
September 30, 2019
A True Green Smoothie
A REAL green smoothie shouldn't have more than one fruit (nutrition background here!) to reduce sugar content. This one isn't bad though! The greens from the wheatgrass and kale are super beneficial, which I love! I'd love to see the citric acid go, but otherwise, the ingredients are pretty on point! This will be a staple to ensure I really get a good green smoothie!
Tips:
Add some cinnamon in for a little extra flavor and metabolism booster!
aaaaa
Chelsea P
Verified
September 30, 2019
Pass this one by
The ginger taste is way too strong on this drink. I expected it to be earthy, but the ginger overpowers it and makes it quite gross
aaaaa
Jennifer S
Verified
September 30, 2019
Pretty good
This one is definitely pretty good! Refreshing and packed with lots of veggies!
Tips:
I feel it definitely needs some stevia to sweeten it up and make sure you have a good blender!! This one took longer to blend to chop up the kale!
aaaaa
Karen D
Verified
September 30, 2019
What a green smoothie should be
I can understand why this might not be the favorite for most people, but I think it's exactly what a green smoothie should taste like. Healthy, light, refreshing (cucumber). Has a slight taste of mango and lime, with a refreshing kick of cucumber as well. Delicious and healthy.
Tips:
I always mix my smoothies with plain filtered water, and this one is no exception. (I find them too sweet and/or heavy when using milk or any kind)
aaaaa
wendy p
Verified
September 3, 2019
I know its good for me
Well, I hope, I think. it must be good for me but this smoothie wasn't my fave, dont get me wrong, it is tasty and light and super post work out especially if you use supplements and boost it up...but it was a meh for me. prefer my wheatgrass in a shot.
Tips:
used ice, pineapple and apple juice
More Reviews